Sen. Marsha Blackburn was mocked on social media over a tweet that botched basic U.S. history.
Blackburn, a pro-life Republican from Tennessee, has pressed Judge Ketanji Brown Jackson during her Supreme Court confirmation hearings this week on issues including abortion and children's education.
On Wednesday evening, the senator tweeted: "The Constitution grants us rights to life, liberty, and the pursuit of happiness—not abortions."
The problem, as critics quickly informed Blackburn, is that the iconic line she was referencing doesn't appear anywhere in the U.S. Constitution.
It's actually from the Declaration of Independence, and something most American children learn in elementary school.
The error caused "Declaration of Independence" to trend on Twitter as many wondered how a member of Congress could mix up America's founding documents, while others mocked Blackburn for her ignorance.
"The Constitution sets requirements for the Senate. Basic intelligence and common sense are not included," political scientist Norman Jay Ornstein said in response to Blackburn's tweet.
"That's the Declaration of Independence you bag of hair," Cheri Jacobus wrote.
Jamison Foster added: "I am once again begging you to read a book."
Actress Dana Ivey told Blackburn: "Learn the difference between the Constitution and the Declaration of Independence. Flaunting your stupidity shows you don't belong in Congress."
Many also called for a civics test to be required of elected officials.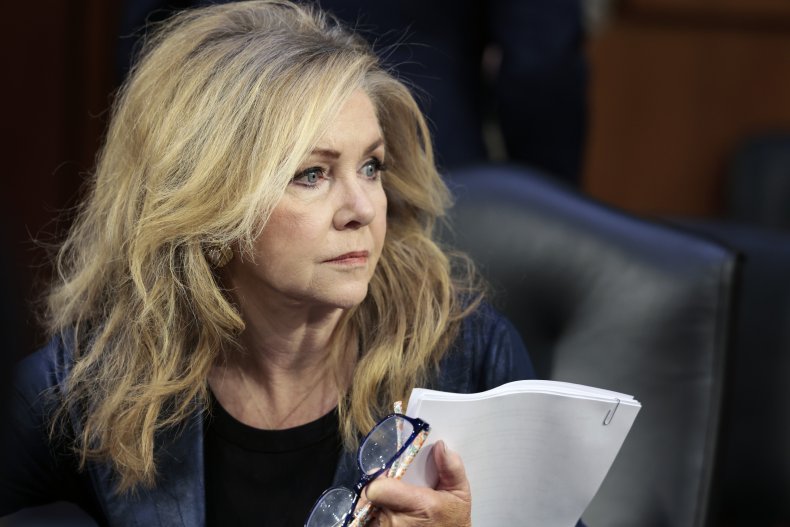 Ari Cohn, a First Amendment lawyer, tweeted: "Literally the LEAST we could ask is that members of Congress be familiar with the country's founding documents.
"Unfortunately, our qualifications are basically 'how old are you and can you exhibit the motor functions of a tadpole.'"
Educator Sari Beth Rosenberg tweeted: "Passing a basic civics test should be required for anyone running for office... This is stated in the Declaration of Independence, not the U.S. Constitution."
She invited Blackburn to come to her class one day, where her students "learned this in the beginning of the school year."
Earlier this week, Blackburn was accused of racism after she launched a fierce attack on Jackson, the first Black woman nominated to the Supreme Court, during Monday's confirmation hearing.
Blackburn used her opening statement to tie Jackson to a number of GOP culture war grievances, including critical race theory and transgender rights.
On Tuesday, she portrayed Jackson as someone who was hostile to the anti-abortion movement, accusing her of having "attacked pro-life women" in a reference to a brief Jackson co-signed as an attorney that described anti-abortion demonstrators as "a hostile, noisy crowd of in-your-face protesters."
A fact check by The Associated Press concluded that Blackburn had taken a line from a legal brief out of context as it referred to protesters from both sides of the abortion debate, and the case about a Massachusetts law did not involve or refer to "pro-life women" more broadly.
Blackburn's office has been contacted for comment.