Meghan Markle's 41st Birthday Comes As Expectations Are at Their Highest
Meghan Markle is turning 41 on August 4, as expectations rise for the release of multiple projects from the Duke and Duchess of Sussex.
Much of the British media's attention has been on Prince Harry's memoir, expected by the end of 2022, amid speculation that it might be critical of the royal family.
However, Meghan has a new project in the pipeline too: her Archetypes podcast, which is slated for summer but has yet to drop.
On Twitter, fans have been speculating that it could land on Spotify on her birthday, although there has been no official confirmation.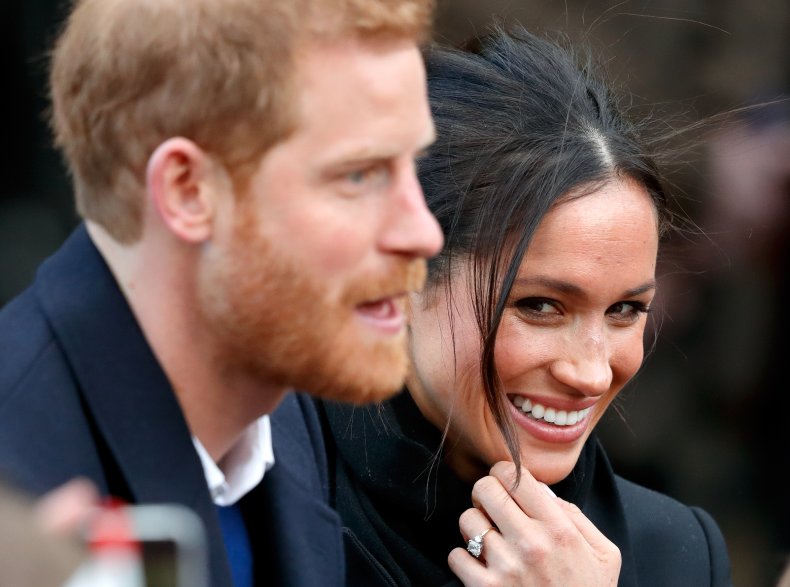 Previous birthdays have brought announcements. Meghan marked her milestone 40th last year with an appeal to the public to offer mentoring sessions to women to help their career advancement, at a time when coronavirus had hit female employment rates.
Meghan said: "Because I'm turning 40 I'm asking 40 friends to donate 40 minutes of their time to help mentor a woman who is mobilising back into the workforce.
"Over 2 million in the U.S. alone, and tens of millions around the world, have lost their jobs due to COVID, and I think if we all do it and all commit 40 minutes to some sort of act of service we can create a ripple effect."
Whenever it is released, Archetypes will speak to an issue that has long been key to Meghan's advocacy work: the podcast will be about sexism and misogyny.
A trailer released in March included archive audio of women being referred to in popular culture as, for example, "skanky" or "weak."
In the teaser, the duchess said: "This is how we talk about women: the words that raise our girls, and how the media reflects women back to us.
"But where do these stereotypes come from? And how do they keep showing up and defining our lives? I'm Meghan, and this is Archetypes: the podcast where we dissect, explore, and subvert the labels that try to hold women back.
"I'll have conversations with women who know all too well how these typecasts shape our narratives. And, I'll talk to historians to understand how we even got here in the first place. Archetypes."
If the podcast is released on August 4, it would go some way to answering critics who question the couple's big-money deals with Netflix and Spotify.
Both contracts were announced in 2020—Netflix in September and Spotify in December—but have yet to bear fruit. Harry's memoir has also been pushed back slightly, though it is still anticipated to drop by the end of 2022.
Meghan's first project with Netflix, a family animation titled Pearl, was shelved by the streaming giant earlier this year as it grapples with a subscriber exodus.
Harry's first Netflix outing is about his Invictus Games tournament for forces personnel, both veterans and those still serving, who have been injured or sick. The duke took a camera crew to the Hague, in the Netherlands, for the twice-delayed 2020 games, in April 2022.
Royal tensions set the backdrop to the Invictus trip as Harry gave an interview to NBC News' Today show in which he spoke highly of his grandmother, Queen Elizabeth II, but dodged a question about whether he missed Prince William and Prince Charles.
The world has heard much of these tensions since the couple quit as working royals, between their Oprah Winfrey interview in March 2021 and various royal biographies. However, Harry and Meghan are preparing to enter a new phase of their post-royal lives, when palace intrigue must be replaced by the products of their own creative endeavors.
The duke, who has hated the media for most of his life, and his wife are themselves becoming the media.
This creates a new challenge, new expectations and a new test of their ability to find a profit-making audience during a period when there has never been more competition within the industry.
Whenever their projects appear, Spotify and Netflix will be hoping the wait was worth it.
For more royal news and commentary check out Newsweek's The Royal Report podcast: