Meghan Markle Interview Anecdote Criticized by Nelson Mandela's Grandson
An anecdote related by Meghan Markle in a recent magazine interview has been criticized by Nelson Mandela's grandson for comparing the celebrations in South Africa for the marriage of Meghan to Prince Harry to those held in 1990 to mark the release of Mandela from prison.
Zwelivelile 'Mandla' Mandela, a member of parliament for the African National Congress, told the MailOnline on Tuesday that the celebrations of the royal wedding and those marking Mandela's freedom from his 27-year-long political imprisonment "cannot be equated to as the same."
The comments come as the interview that Meghan gave to New York magazine The Cut was released on Monday, and it has provoked criticism in the U.K. tabloids despite being praised online.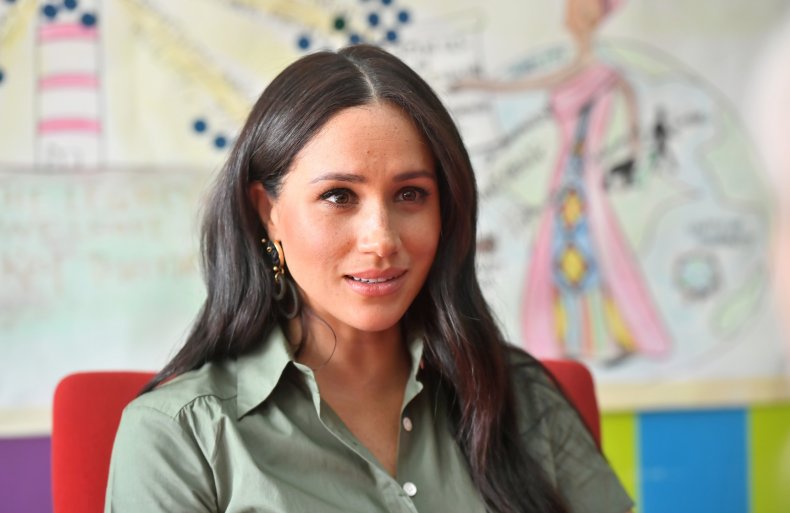 During the interview conducted by journalist Allison P. Davis, Meghan recounted an anecdote about a conversation she had with a South African performer at the 2019 live-action remake of Disney's The Lion King.
Meghan and Harry both attended the London premiere of the movie which followed the birth of the couple's first child, Archie Mountbatten-Windsor just two months earlier.
Harry was criticized following the premiere for appearing to tell then-Disney CEO Bob Iger that Meghan would be interested in undertaking voiceover work with the studio. This came before the couple officially announced their intention to step down from their positions as working members of the royal family which eventually came in 2020.
According to Meghan, the deeper conversation that took place on the evening of the premiere came as she was "scared" of leaving the house after the birth of her son.
"I just had Archie. It was such a cruel chapter [in her royal story]. I was scared to go out," she told Davis.
Recounting how the cast member from South Africa pulled her aside during the event, Meghan said: "He looked at me, and he's just like light. He said, 'I just need you to know: When you married into this family, we rejoiced in the streets the same we did when Mandela was freed from prison.'"
To this, Mandla Mandela told the MailOnline he was "surprised" over the comment, adding that: "Madiba's celebration was based on overcoming 350 years of colonialism with 60 years of a brutal apartheid regime in South Africa. So It cannot be equated to as the same."
He went on to add that the 1990 South African celebrations for Mandela were for a more serious reason than Meghan's marriage to a "white prince."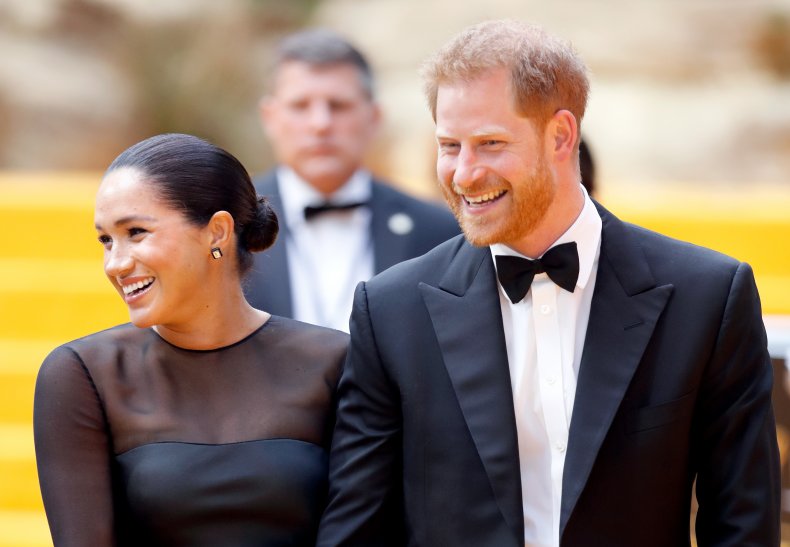 This is not the first time that a member of Mandela's family has spoken of their consternation at the former South African prime minister and humanitarian's struggles being compared with the Duke and Duchess of Sussex.
Meghan recently accompanied her husband Harry to the United Nations in July where he delivered a keynote address honoring Nelson Mandela International Day. Following the event, Ndaba Mandela, another of the statesman's grandsons, said that the Sussexes and his grandfather's pursuits of "freedom" were "two worlds apart."
"Obviously, these are very different things, but I guess how you define freedom for an individual can be different," he told Piers Morgan on the broadcaster's TalkTV show. "And maybe for them, it was a real struggle to finally make that decision number one and to also be able to carry out. Those are obviously two worlds apart."
Meghan has been criticized for the interview with the Mandela anecdote being touted among the most contentious excerpts. Broadcaster Dan Wootton, a vocal critic of Harry and Meghan, wrote in his column for the Daily Mail on Monday that the story was "ridiculous" going on to describe the couple as tone deaf.
Despite this, the wide-ranging interview has been praised by many online including broadcaster Jasmine Dotiwala who highlighted other key discussion points including Meghan's claim that her son, Archie, had been called the "N-word" by people who disliked her in Britain.
"An insightful, multi access interview with Meghan Markle," Dotiwala posted to Twitter.
"Most powerful parts question why she would play nicely with people who call her child the N word, and also "how toxic tabloid culture has torn two families apart"."
Meghan's interview was released following the debut of her solo podcasting venture in collaboration with Spotify which is currently topping podcast charts in Britain and the U.S.
The first episode of Archetypes included a conversation between Meghan and pro tennis player and friend Serena Williams. The podcast's second episode released on Tuesday featured special guest Mariah Carey and looked at the word "diva" and how it is applied to women today.
Newsweek reached out to Mandla Mandela and a representative of Meghan Markle for comment.