Meghan Markle and Prince Harry Approval Drops Among Key Group Who Usually Support Them
Meghan Markle and Prince Harry appear to be losing support among young Brits—who have historically been their biggest fans, polling suggests.
The Duke and Duchess of Sussex have crashed to their lowest ever net favorability ratings according to U.K. pollsters YouGov.
However, there is one aspect of the data that may be particularly worrying to fans of the couple.
Meghan and Harry have long turned off older Brits whose loyalties lie with Queen Elizabeth II and the monarchy, polling shows.
However, in YouGov's latest survey of 1667 adults, between August 27 and August 29, their popularity seems to be narrowing among younger citizens as well.
Polling conducted within days of the Oprah Winfrey interview in March showed 59 percent of 18 to 24-year-olds supported Prince Harry while 28 percent viewed him negatively, giving a net favorability of +31 percent.
At the same time, 55 percent of 18 to 24-year-olds viewed Meghan positively compared to 32 percent who viewed her negatively, a net approval of +23 percent.
However, the latest research has seen these two measures narrow to give them lower net approval ratings among their traditionally most supportive age group.
Prince Harry is viewed positively by 47 percent of 18 to 24-year-olds and negatively by 44 percent, giving him a net approval of +3 percent, a drop of 28 points.
Meghan is viewed positively by 50 percent of 18 to 24-year-olds and negatively by 40 percent, leaving her with a net favorability of +10 percent, a drop of 13 points, in the latest data.
To put the situation in context, in October 2019, just three months before their royal exit was announced, 73 percent of Brits across all age groups said they viewed Harry positively and 55 percent were positive about Meghan.
Now, Meghan is liked by 26 percent of the British population across all age groups and disliked by 65 percent giving her a net approval rating of -39 percent.
Harry is currently liked by 34 percent and disliked by 59 percent across all age groups, giving him a net favorability of -25 percent.
Queen Elizabeth II was viewed positively by 80 percent of people and negatively by 13 percent across all ages in the most recent YouGov data, giving her a net rating of +67 percent.
She was liked by 59 percent and disliked by 27 percent of 18 to 24-year-olds, giving her net figures of +32 percent and meaning she is more popular among young people than Harry and Meghan.
Prince William was liked by 78 percent and disliked by just 16 percent of people across all age groups, giving him a net favorability of +62 percent,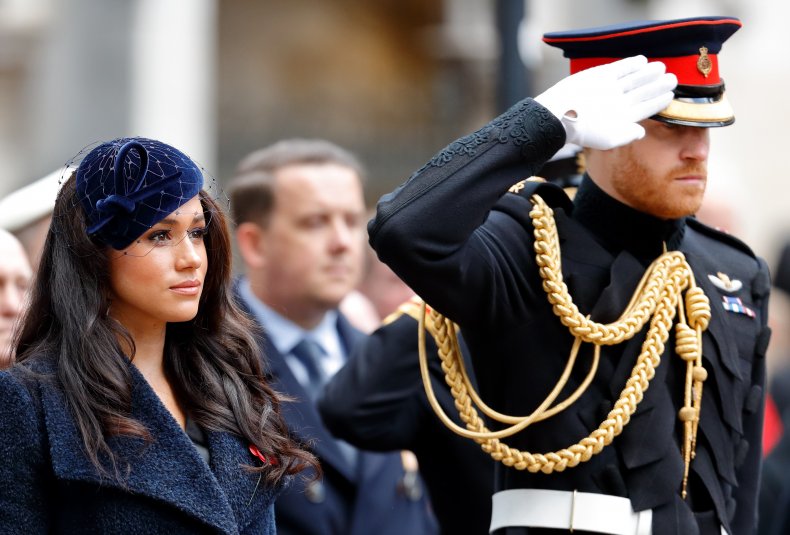 Among 18 to 24-year-olds, he was liked by 53 percent and disliked by 32 percent, giving him a net figure of +21 percent, also beating his brother and sister-in-law.
Harry and Meghan have made attempts to speak directly to young people since their royal exit, including through the Teenager Therapy podcast in October last year, when Meghan said she had been the most trolled person in the world in 2019.
And in a speech for The Diana Award in June, Harry said: "Our mom believed that young people have the power to change the world. She believed in your strength because she saw it day in and day out, and in the faces of young people exactly like you, she witnessed a boundless enthusiasm and passion."
U.K. public opinion may matter less to Harry and Meghan now they are living in America but they have not completely turned their backs on Britain.
As recently as this week Harry presented an award for U.K. men's magazine GQ at its Men of the Year ceremony.
And in July he visited U.K. charity WellChild on a trip to Britain to unveil a statue of Princess Diana on what would have been her 60th birthday.
The couple's U.K. approval rating survived a period of negative press coverage that Meghan told Oprah Winfrey left her feeling suicidal in January 2019.
The crash appeared to begin in January 2020 after they announced their decision to step back from royal duties.
That month, Harry gave an unqualified commitment to Britain at a dinner for his HIV and Aids charity, Sentebale.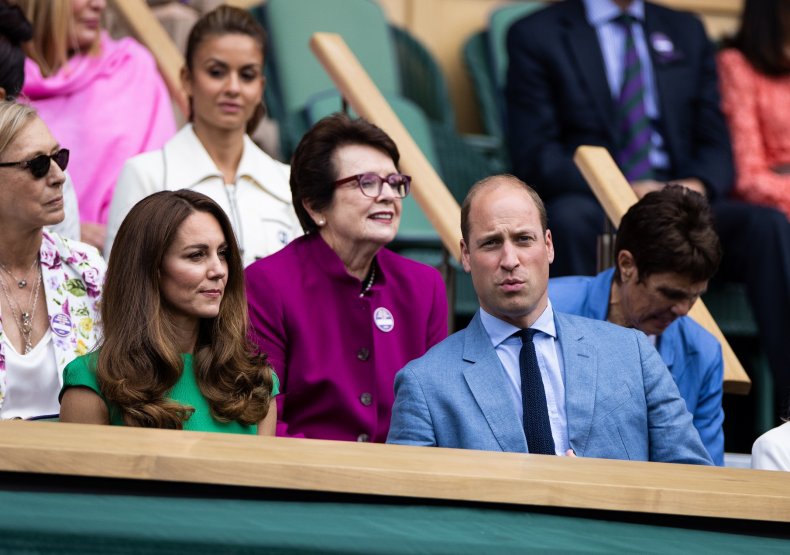 He told guests: "The UK is my home and a place that I love. That will never change."
At the time, the couple were living in Canada, however, they relocated to California in April, 2020, and bought a home in Montecito that summer.
Since then, they have signed Netflix and Spotify deals and sparked global headlines in March with their bombshell tell-all.
They accused an unnamed royal of expressing concern about how dark their unborn child's skin might be.
And Meghan described experiencing suicidal thoughts while a working royal, saying she was told she could not go to a mental hospital because it would make the Monarchy look bad.
A month later Prince Philip, the queen's husband of 73 years, died at Windsor Castle, bringing Harry back to Britain for the first time since his final royal jobs.
Then in May, Harry launched more criticisms of his family, first in an appearance on the Armchair Expert podcast when he spoke of "genetic pain" handed down from generation to generation.
Then in his Apple TV docuseries The Me You Can't See, the same month, he accused the royals of "total silence" or "total neglect" in response to his pleas for help dealing with the media.