Meghan Markle and Prince Harry Congratulate Zara Tindall on Birth of Baby
Meghan Markle and Prince Harry have congratulated Zara Tindall on the birth of her third child, Newsweek has learned.
The Duke and Duchess of Sussex have been in contact privately with Zara and her husband Mike Tindall after Lucas Philip Tindall was born on Sunday at 6 p.m., Newsweek has been told.
Meghan is herself pregnant with the couple's second child, a baby girl, and due to give birth in the summer.
The queen and Prince Philip are also eager to meet their tenth great-grandchild, Buckingham Palace confirmed.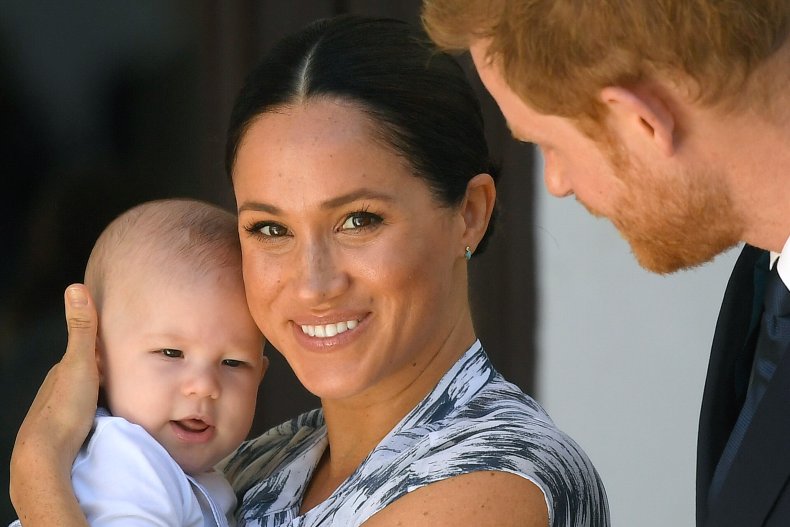 A statement read: "The Queen and The Duke of Edinburgh are delighted with the news and look forward to meeting their 10th Great Grandchild when circumstances allow."
Zara gave birth to her baby boy "very quickly" at 6 p.m. on Sunday and with no time to get to hospital Mike Tindall said the delivery was on the bathroom floor.
He told his The Good, The Bad and The Rugby podcast: "Sunday got even better because a little baby boy arrived at my house! Yeah brilliant, six o'clock last night.
"We haven't got a name yet, we're still working on it, we always struggle with that, we've never picked one before they arrived.
"8lb 4oz, very bonny. Arrived very quickly, didn't make it to hospital, on the bathroom floor!
"Fortunately Zara's friend Dolly is, she's actually more important than I am at making sure she's been at all three of my children's births, she was there and recognized that we wouldn't have got to the hospital in time, so it was run into the gym, get a mat, get into the bathroom, towels down, brace brace brace.
"Fortunately the midwife that was going to meet us at the hospital wasn't that far away so she drove up, got there just as we'd assumed the position, and then the second midwife arrived just after the head had arrived."
The baby is the queen's tenth great-grandchild after Princess Eugenie gave birth to a baby boy in February.
Meghan and Harry revealed the gender of their baby in a bombshell interview with Oprah Winfrey interview on CBS on March 7.
Asked how he felt to be having a girl, Harry said: "Amazing. Just grateful.
"To have any child, anyone or any two, would have been amazing. But to have a boy and then a girl, what more can you ask for.
"We've got our family—the four of us and our two dogs."