Meghan Markle and Prince Harry's relationship with members of the royal family has been described as "very toxic" and "poisonous" by the author of a bombshell new book.
Biographer Tom Bower's latest release titled Revenge: Meghan, Harry and the war between the Windsors has generated considerable media interest following its release last week. The book contains a number of sensational claims ranging from Meghan apparently being deemed difficult to work with by staffers on a Canadian fashion shoot, to Queen Elizabeth II reputedly telling close aides she was relieved that the duchess wouldn't be attending Prince Philip's funeral.
Buckingham Palace and the Sussexes have so far not issued any official comment regarding the book or its contents but palace sources have cast doubt over at least two of the claims calling them "unlikely" and "nonsense."
Speaking on the British morning show Lorraine, Bower told presenter Christine Lampard that relations between Harry, Meghan, and the wider royal family have been "poisonous" since the couple undertook an extensive sit-down interview with Oprah Winfrey in 2021.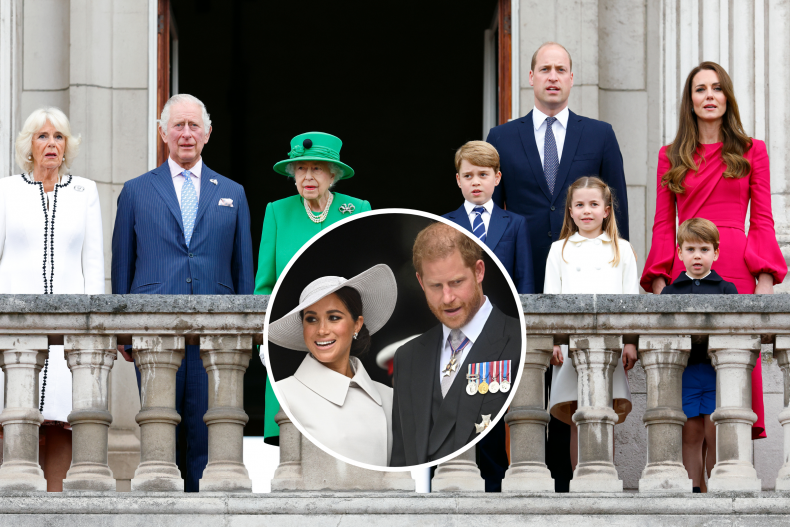 "I think it's very toxic," he said. "I think they do their best, [Prince] Charles and the queen, to keep it cool but it's just impossible, especially with Harry's memoir about to come out. But ever since Meghan left Britain and did the Oprah Winfrey interview it's been really poisonous."
During their interview with Winfrey, Harry and Meghan made a number of claims against the royals and their staff, including that the couple was left unprotected from media attacks and that an unnamed member of the royal family made racially insensitive comments about the skin color of the couple's future children.
Bower told Lampard that it was the interview that inspired him to make the couple, in particular Meghan, the subject of his book. The author is well known for his acerbic take-downs of his subjects which have included politicians and Prince Charles.
"I didn't really begin thinking about Meghan, other than interest, until Oprah Winfrey interview. That's what sparked it," he said. "I thought that was just such a disgrace. I thought she behaved so badly and Harry too, that I wanted to know why and what happened before. What was her life about? Who would lead her into that interview where she said so many things that were just untrue and so damaging."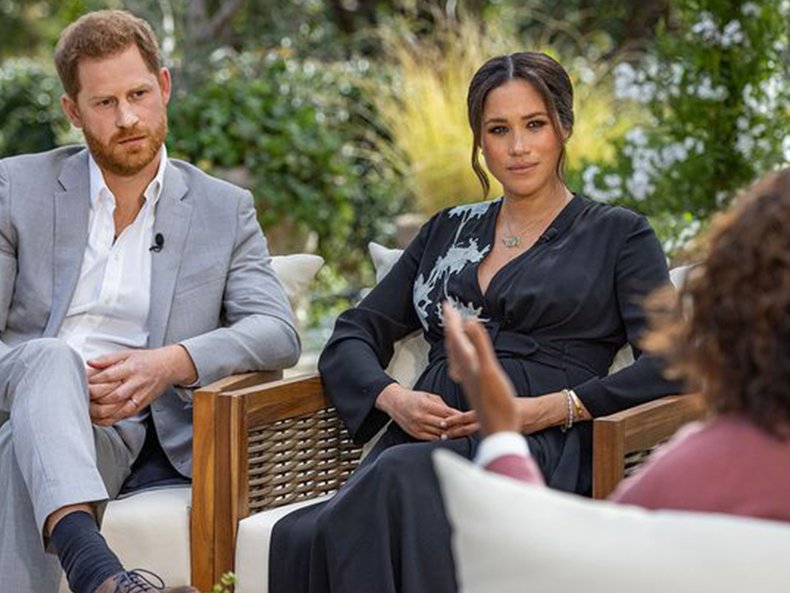 Despite Revenge becoming a bestseller, the book has generated a large amount of criticism from fans of the Sussexes who have highlighted a number of inaccuracies.
One of the most prominent criticisms from social media has been that the book is unfairly biased having spoken to sources that are disproportionately critical of the royal couple. When told by Lampard that "some would suggest that the book is biased," Bower responded:
"Well, it's not biased in the sense that I do my very best to balance it and there's a lot of good things about Meghan there. She's ambitious. She's good-looking. She is determined...and in the end, she succeeded in getting a man who built her up that she was looking for all along.
"But on the other hand," he continued, "along the way, there were many victims and I think the victims, obviously, are the people I look for because she did her very best to prevent her friends and the people she'd worked with to talk to me. So, obviously, I had to work hard to get the balance but I think it's a book which is balanced.
"I think it's fair. The reader will make up his or her mind whether [Meghan] is good or bad," Bower added.
Lampard then clarified whether Bower was insinuating that Meghan had personally interceded to block friends from interacting with the author.
"I know it happened," he said. "This is my 26th book. I know when people are cutting me out and it's just ridiculous how difficult it was to get to people who I genuinely wanted to hear the good side of her from, but obviously, she's a person who controls the narrative. She's a very determined woman and she thought she could cut me off, and she failed."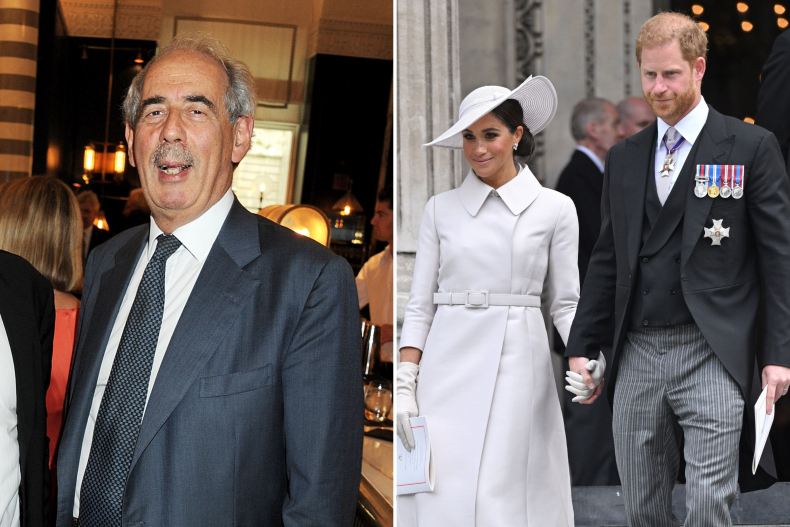 Closing the interview, Bower gave his assessment of Meghan and her story.
He said of the duchess: "Meghan must be good company on her terms. The point about her is, of course, she's successful and ambitious and she has made it."
The book, he said, is "a story of a girl who came from a broken family, who struggled very hard and in her terms has made it...but on the way, what happened?...That's what made it such a compelling story."
Newsweek reached out to representatives of Meghan and Harry for comment.