Meghan Markle and Prince Harry's lawyers may have a busy 2022 on their hands after a spate of new lawsuits appeared.
The Duke and Duchess of Sussex launched six legal cases between September 2019 and November 2020 before a brief period when no new actions were initiated.
All that changed in June 2021, when Prince Harry visited the U.K. to unveil a statue to his mother Princess Diana at Kensington Palace on July 1.
The Home Office had not provided him with police protection during the trip, leading to Harry initiating the early stages of a judicial review, suing the British Government, in September.
The case did not, however, appear in the public domain until January 2022, and had its first court hearing in February.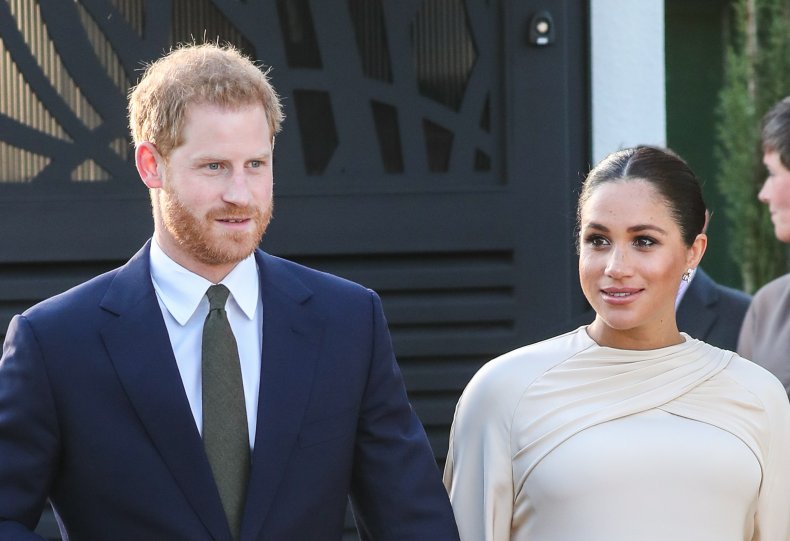 The Duke of Sussex v The Home Office
Prince Harry's legal representative said in January that he had offered to pay for his Metropolitan Police protection detail during negotiations with the royals in January 2020.
A statement released to Newsweek read: "Prince Harry inherited a security risk at birth, for life.
"He remains sixth in line to the throne, served two tours of combat duty in Afghanistan, and in recent years his family has been subjected to well-documented neo-Nazi and extremist threats."
The statement added: "The Duke and Duchess of Sussex personally fund a private security team for their family, yet that security cannot replicate the necessary police protection needed whilst in the UK.
"In the absence of such protection, Prince Harry and his family are unable to return to his home."
However, the Home Office has been scathing in its response, arguing Harry did not give sufficient respect to the Royal and VIP Executive Committee (RAVEC), which made the decision.
A court filing, seen by Newsweek, read: "Personal protective security by the police is not available on a privately financed basis and RAVEC does not make decisions on the provision of such security on the basis that any financial contribution could be sought or obtained to pay for it.
"RAVEC has in fact attributed to the claimant a sort of exceptional status whereby he is considered for personal protective security by the police, with the precise arrangements being dependent on the reason for his presence in Great Britain and by reference to the functions he carries out when present."
The case is the first filed by either Harry or Meghan that is not against a news organization or picture agency.
Prince Harry v The Mail on Sunday
Prince Harry launched his second lawsuit against U.K. tabloid The Mail on Sunday in February over a report about his judicial review against the government.
The newspaper had printed an exclusive with the headline: "Revealed: How Harry tried to keep his legal fight over bodyguards secret."
The article was partly based on the Home Office court filing but also provided additional analysis.
Harry has accused the newspaper of libel, though few additional details about the case are currently known as it is still in its infancy.
Samantha Markle v Meghan Markle
The Duchess of Sussex was sued for libel by her half-sister Samantha Markle on March 3 in a case based in part on her Oprah Winfrey interview but also a briefing the royal gave a Kensington Palace aide in 2018.
It is the first case filed against the duchess after the Sussexes have filed eight between them against other people, mainly newspapers and picture agencies.
A court filing, seen by Newsweek, read: "[Samantha]—who suffers from multiple sclerosis and is confined to a wheelchair—brings this action for defamation based on demonstrably false and malicious statements made by her half-sister to a worldwide audience, including roughly 50 million people in 17 countries who
watched the Oprah Winfrey interview with the Defendant, Meghan Markle, and her husband, Prince Harry of England.
"[Meghan] also published and disseminated false and malicious statements about [Samantha] in a New York Times best-selling book, Finding Freedom, and in many newspapers and media outlets worldwide."
Michael Kump, Meghan's attorney, said in a statement released to Newsweek: "This baseless and absurd lawsuit is just a continuation of a pattern of disturbing behavior. We will give it the minimum attention necessary, which is all it deserves."
The first order of business for Samantha Markle will be serving her half-sister, a process which proved difficult in Prince Andrew's Jeffrey Epstein-related lawsuit in 2021.
For more royal news and commentary check out Newsweek's The Royal Report podcast: