Meghan Markle's Sister Says She Has Not Been Banned by Twitter
Meghan Markle's sister has never been banned by Twitter and her account was suspended after being accessed by "imposters," according to her lawyer.
Samantha Markle's account, @TheMarkleSammy, was suspended on Monday, March 14, with the social media giant telling Newsweek its decision was "due to ban evasion."
This policy is designed to stop people getting around enforcement action by using new or different accounts.
However, Douglas A. Kahle, Samantha Markle's attorney, told Newsweek that the ban evasion did not relate to his client but to imposters who had accessed her account.
A number of media outlets have reported that the Duchess of Sussex's half-sister was banned in 2019, but Kahle said there had been no full suspension.
He told Newsweek: "Regarding 2019, Samantha has never been 'banned' or 'suspended' from Twitter. In 2019, her account was 'restricted' for three days regarding a political tweet that had nothing to do with Meghan.
"There have been many imposter accounts on Twitter and other social media where individuals pretend to be Samantha.
"Samantha herself and apparently others have reported these accounts, including reporting them to Twitter, and those accounts were in fact 'banned.'"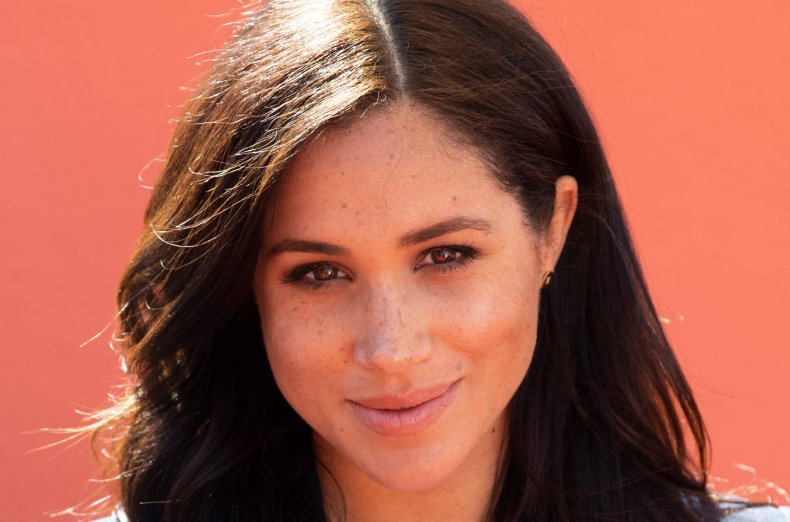 Kahle previously told Newsweek that the suspended @TheMarkleSammy account had been hacked.
He said on March 14: "Samantha's Twitter account appears to have been hacked; someone changed her password; and some of the Twitter screenshots that have appeared in the media very recently appear to have been altered or 'Photoshopped.'
"However, due to the urgency of this matter, we are still investigating."
At the time of writing, the @TheMarkleSammy account is still displaying a notice that reads: "Account suspended. Twitter suspends accounts which violate the Twitter Rules."
The saga comes as Samantha Markle is suing her half-sister for libel.
The lawsuit, filed at a district court in Florida in March, revolves in part around Meghan and Prince Harry's Oprah Winfrey interview in 2021, as well as briefing notes the duchess sent her then communications secretary Jason Knauf in 2018.
These notes, which were emailed ahead of a meeting between the aide and the authors of biography Finding Freedom, described Samantha as having three children by three different fathers. Meghan's message also suggested that her half-sister had lost custody of all her children.
The court filing by Samantha Markle states that these allegations are false.
The duchess' own attorney, Michael Kump, said in a statement released to Newsweek: "This baseless and absurd lawsuit is just a continuation of a pattern of disturbing behavior. We will give it the minimum attention necessary, which is all it deserves."
However, the case could become a headache for Meghan if she is not able to get it thrown out quickly, with the potential for more of her private messages to become public through the court's discovery process.
The women's father, Thomas Markle, has also said he would be willing to testify on Samantha's behalf.
On his new YouTube channel, he said: "I've been trying for almost four years to get to see my daughter and her ginger husband in a courtroom face-to-face.
"I haven't seen them face-to-face. I haven't seen my grandchildren. I'd be thrilled to come to court and talk and defend my oldest daughter [Samantha]."
He added: "There are so many obvious, obvious lies that are immediately challenged that I can't imagine Meghan even going into the court with this. I think she should settle because she can't defend the things she said."
For more royal news and commentary check out Newsweek's The Royal Report podcast: