Meghan Markle's Lawyers Brand Sister's Lawsuit 'Baseless and Absurd'
Meghan Markle is being sued by her half-sister in a defamation lawsuit labeled "baseless and absurd" by the Duchess' lawyers.
Samantha Markle, half-sister to Meghan on her father's side, has repeatedly criticized the Duchess in the press following the public announcement of her relationship with Prince Harry in 2016.
The defamation lawsuit filed by Markle claims that the Duchess told multiple lies regarding her upbringing and family members in a March 2021 interview with Oprah Winfrey, according to TMZ.
The lawsuit comes one year after the televised interview which was viewed by more than 50 million people worldwide.
Speaking to Winfrey from Santa Barbara, California, Meghan and Prince Harry detailed the difficulties they faced as members of the royal family as well as using the opportunity to give their side of falsely reported stories in the U.K tabloids.
Meghan has not returned to the U.K since the transmission of the interview.
In a statement to TMZ, Meghan's attorney Michael Kump said of Markle's legal action against her sister: "This baseless and absurd lawsuit is just a continuation of a pattern of disturbing behavior. We will give it the minimum attention necessary, which is all it deserves."
Meghan Markle has had a long documented estrangement from her half-sister, claiming in the interview with Winfrey not to have seen her in "at least 18, 19 years."
Samantha Markle, who has disputed this claim, wrote a tell-all book, Diary of Princess Pushy's Sister, in January 2021.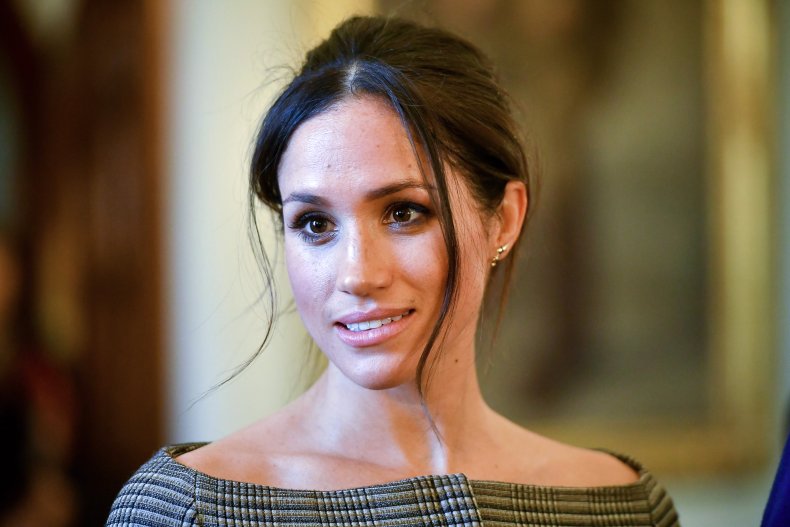 Speaking in a bonus clip from the Winfrey interview, the duchess said of the book: "It would be very hard to 'tell all' when you don't know me."
Samantha Markle has accused the duchess of negatively affecting sales of the book.
Meghan told Winfrey that she grew up as an "only child, which everyone who grew up around me knows, and I wish I had siblings."
Meghan's father, Thomas Markle had two much older children previous to his relationship with the Duchess's mother, Doria Ragland, a daughter Samantha and a son Thomas Jr.
Meghan claimed in her interview with Winfrey that her half-sister only reverted to using her maiden name of Markle after her relationship with Prince Harry became known to her.
To Winfrey she said: "She changed her last name back to Markle only when I started dating Harry. So I think that says enough."
Markle has disputed this in an interview following the Winfrey broadcast with Inside Edition. She claimed: "I was a Markle before she was... I thought that was kind of weird that she would say I only changed my name back when she met Harry. Markle has always been my name."
Samantha was not invited to her sister's 2018 wedding to Prince Harry at St George's Chapel, Windsor and has had no contact with her since.