Samantha Markle has lashed out at her half-sister Meghan following the Duke and Duchess of Sussex's bombshell Oprah interview.
Samantha Markle, who is the daughter of Meghan's father Thomas Markle, accused her sibling of using her "depression as an excuse for treating people like dishrags."
The 56-year-old shared her views following the Oprah interview media frenzy on
Inside Edition revealing that she has no sympathy for Meghan and her husband Prince Harry.
Meghan told Oprah Winfrey that she didn't know Samantha Markle when asked about the tell-all book she wrote.
"I think it would be very hard to tell all when you don't know me," she said, adding that she was "an only child" who hadn't seen her half-sister in almost 20 years.
"She changed her last name back to Markle only when I started dating Harry. So I think that says enough," Meghan continued.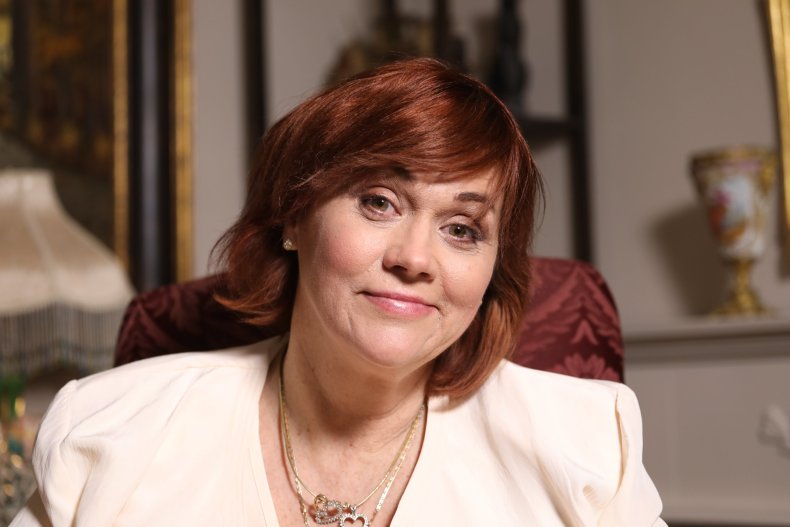 Samantha Markle has refuted these claims insisting that she was a Markle first.
"I was a Markle before she was," she said. "I thought that was kind of weird that she would say I only changed my name back when she met Harry. Markle has always been my name."
Samantha went on to present documentation dating back to December 1997 which showed her name as Samantha M. Markle.
"Depression is not an excuse for treating people like dishrags and disposing of them," she added.
Meanwhile, Samantha Markle also spoke to the Australian radio show Fifi, Fev & Nick where she said she thinks her sister has a "narcissistic personality disorder," and suggested she needs counseling.
Per TMZ, she added: "I feel sorry for Harry. He fell victim to her negligence, and I will say sociopathy ... she pulled him away from his family, all of his friends, the life that he knew."
Meghan opened up to Oprah about her struggle with suicidal thoughts during her time with the royal family, as well as alleging she was denied help by the institution.
Thomas Markle appeared on the British breakfast show, Good Morning Britain, today where he dismissed Meghan and Harry's claims of racism within the royal family as "bulls***."
"I have great respect for the royals and don't think the British royal family are racist," he said. "I don't think the Brits are racist—Los Angeles is, California is, I don't think the Brits are racist."
He continued: "I'm hoping it's just a dumb question from somebody. Could be that simple, a dumb question rather than being a total racist."
Thomas Markle went on to say that the "whole thing about color and the baby's skin color is bull****."
Thomas Markle also claimed that the couple "didn't care if I died—I never heard from them again" after his heart attack in 2018.
Meghan's claims of suicidal thoughts were also dismissed by broadcaster Piers Morgan who is facing calls to be fired from network ITV.
If you have thoughts of suicide, confidential help is available for free at the National Suicide Prevention Lifeline. Call 1-800-273-8255. The line is available 24 hours, every day.