Ex-Fox News host Megyn Kelly has called Meghan Markle a "dishonest, narcissistic opportunist" following speculation that the royal may one day set her sights on running for president of the United States.
Kelly's comments follow an interview given by President Joe Biden's sister, Valerie Biden Owens, on Tuesday, in which she said that Meghan was "welcome to join the Democratic Party" and added that she thought the royal would make a good future candidate for the presidency.
Speaking to GB News host Dan Wootton on Wednesday, Kelly said she thought that Meghan "would love to be president one day because she appears to love the spotlight."
The broadcaster then went on to accuse Meghan, who after marrying Prince Harry in 2018 became the Duchess of Sussex, of hypocrisy: "What this shows me, the fact that she might even be considering it, or might have her eye on that long term" Kelly said, "is that she's a dishonest, narcissistic opportunist."
"Miss 'I want privacy' wants to run for president?" she added. "Miss 'the royal family was a racist prison' now wants to come out and be on cam at the queen's jubilee right? And she wants to use her royal title."
"What she says to us publicly is not what she really feels," Kelly continued. "What she wants is the spotlight."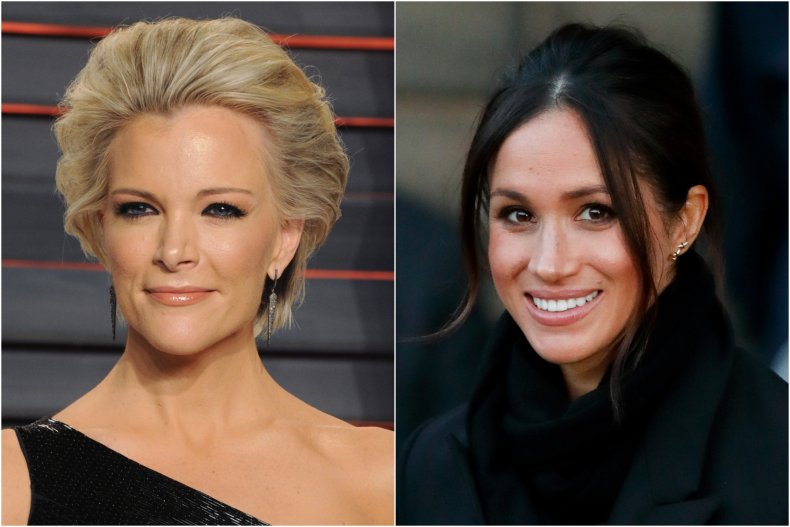 The broadcaster, who has been an outspoken critic of both Meghan and Harry in recent years, went on to say that Meghan is seemingly unqualified for life in the political sphere, using her early days in Hollywood as an example:
"She's the same girl she was when she was backup girl number four for Howie Mandel when she showed us she can open suitcases very well," she said of Meghan's time as a cast member on the NBC game show Deal or No Deal, "but has she ever opened a campaign? Has she ever opened an office? Has she ever signed the front of a paycheck instead of the back of one?"
"Yes, she's a star. Yes, Trump was a star," Kelly closed by saying, "that doesn't make you a president" adding that Donald Trump's experience in business made him more qualified for the presidency than Meghan.
The royal has not confirmed or denied that she may one day seek political office but Biden Owens' comments on Tuesday triggered a wave of speculation over the possibility.
Since moving to the U.S, Meghan and Harry have made strong business and philanthropic moves in starting the Archewell organization which comprises the couple's charitable foundation alongside audio and visual content production companies.
Meghan has stated in the past that she is not a politician, adding that her weighing in on political issues has been done as a citizen and, in some cases, as a mother.
In 2020 the duchess was criticized for encouraging viewers of her Time100 interview with Harry to register to vote before the 2020 presidential election and warning of the dangers of misinformation. The video provoked then-President Trump to announce in a White House press conference that he was "not a fan."
Perhaps the most significant interaction that the royal has had with U.S politics since moving to California during the pandemic was a 2021 letter she addressed to Senate Majority Leader Chuck Schumer and House Speaker Nancy Pelosi, advocating for paid parental leave following the birth of her second child.
Meghan addressed the letter from "The Office of The Duke and Duchess of Sussex" and opened with "I'm not an elected official, and I'm not a politician. I am, like many, an engaged citizen and a parent."
These efforts on the part of Meghan did not dissuade critic Kelly, who told Wootton that if the duchess decides to run for the presidency that: "she will not be the only Meghan running because I will personally take her on just so there is somebody with two nickels to rub together on the ticket."
Newsweek has contacted representatives of Meghan Markle for comment.