Where Did MGK Cheating on Megan Fox Rumors Come From? An Investigation
Unfounded social-media rumors have been swirling that Machine Gun Kelly may have cheated on fiancée Megan Fox.
The musician, 32, first met the actress, 36, on the set of movie Midnight in the Switchgrass, which began filming in March 2020.
The couple went Instagram official in July 2020 and announced their engagement in January 2022. Kelly, often known by his initials MGK, gave Fox a thorned Colombian emerald ring.
Kelly, real name Colson Baker, and Transformers star Fox appeared to be going strong. She posted a gushing tribute to her betrothed ahead of the February 5 Grammy Awards.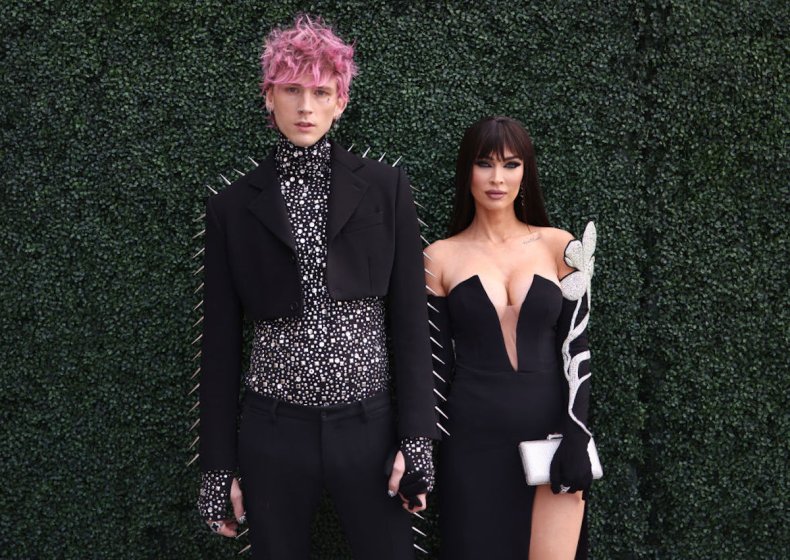 In recent days, however, Fox has gone from sharing cryptic social-media posts that alluded to breakups, to deleting all pictures of Kelly from her Instagram account—before removing all images from her page.
Fox's social-media activity has provoked a flurry of speculation from fans about her and Kelly's relationship. Many allege that he was unfaithful, despite neither party suggesting this.
So where did the rumors come from? Newsweek has everything you need to know about where the hearsay started.
Where Did MGK Cheating on Megan Fox Rumors Come From?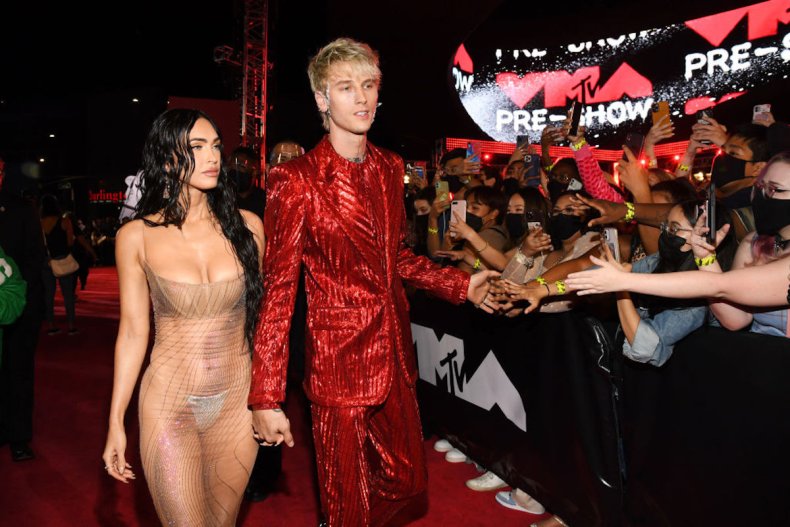 Rumors appear to have started on Sunday, February 12. Fox shared a gallery of pictures on her Instagram page, which included a photo of an envelope in flames.
She captioned the post with lyrics from Beyoncé's 2016 album Lemonade. These detailed the singer's experience of being cheated on by husband Jay-Z: "You can taste the dishonesty / It's all over your breath."
Fox then wiped all photos of herself with Kelly from her feed and unfollowed her fiancé. She then followed his nemesis Eminem, as well as Harry Styles and actor Timothée Chalamet.
Hours later, Fox deleted all content from her Instagram account. At the time of writing, her page appears to be disabled still.
According to Instagram account @commentsbycelebs, one fan commented on Fox's final post before she deleted her account that Kelly was unfaithful: "He probably got with Sophie."
"Maybe I got with Sophie," Fox responded, alongside a flame emoji.
Cosmopolitan magazine reports that the "Sophie" mentioned in the comments is Kelly's British guitarist Sophie Lloyd. She is in a five-year relationship with her boyfriend Christopher Painter.
Lloyd, perhaps in response to the speculation surrounding her, posted a loved-up picture of herself with her long-term partner on her Instagram Story on Valentine's Day.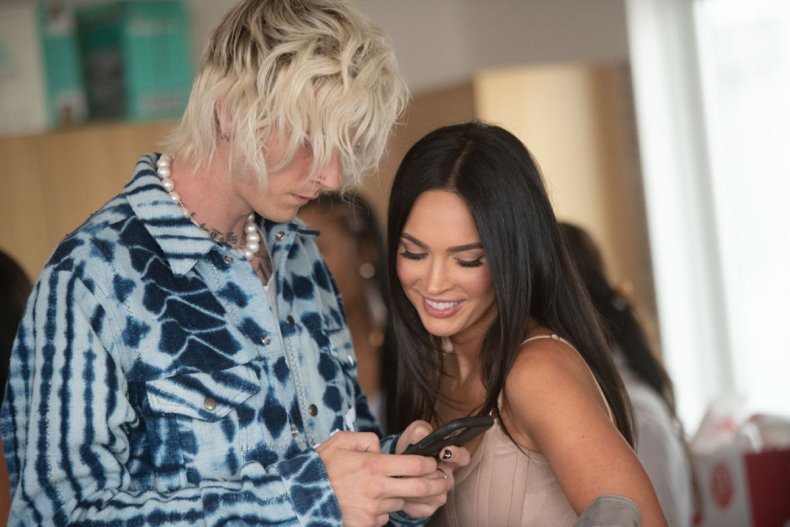 Twitter is now full of fans tweeting about Kelly's alleged cheating, though, again, Fox never stated that this happened.
One Twitter user wrote: "What is with men Cheating on the most beautiful women to ever exist, jay-z with Beyoncé and now MGK with Megan fox, how you gonna have something like that and CHEAT world is crazy."
Another questioned: "MGK cheated on Megan Fox. Like how? Why? With who? How is cheating so normalized right now. Why can't he just break up? What's wrong with these people."
So, the Machine Gun Kelly cheating rumors appear to have stemmed from just one comment on Fox's Instagram. This, coupled with her social-media activity, has sent fans into an unfounded frenzy.
As for the couple at the center of the drama, People reported that Fox has removed the engagement ring she had received in January 2022. The couple confirmed that it was designed to hurt Fox if she ever took it off. However, they have not called off the engagement.
On Monday, the U.K. newspaper Daily Mail published photos of the couple outside a marriage counseling office. Fox was seen looking emotional as she exited the building before leaving in a separate car from Kelly.
Then, on Tuesday, TMZ published photos of the stars together in Kelly's vehicle, sparking hopes among fans that the romance is not over.