Michael Cohen Bought a $6.7 Million Apartment from Trump Friends the Same Month He Was Raided By the FBI: Report
Michael Cohen, President Donald Trump's former personal attorney and longtime "fixer" who is currently under federal criminal investigation, reportedly purchased a $6.7 million New York City apartment around the same time that Cohen's Manhattan office, home and hotel room was raided by the FBI.
The apartment purchased in early April is in a Manhattan skyscraper developed by longtime friends of the president, Howard Lorber and Steve Witkoff, according to The Wall Street Journal. The deal was in the works since November 2017.
On April 9, around the same time Cohen closed on his multimillion-dollar apartment, prosecutors seized documents about a possible misuse of funds when Cohen made a $130,000 payment to Stormy Daniels as hush money over an alleged affair with the president. Trump has continued to deny the affair ever occurred.
Read More: Michael Cohen Lawyer Lanny Davis Begs for GoFundMe Donations to 'Truth Fund'
Shortly after the FBI raid, despite being able to recently purchase a $6.7 million apartment, Cohen reportedly wanted Trump to pay his legal fees from the ongoing federal investigation that were "bankrupting" him. Cohen is said to have believed that after years of loyalty and working for the Trump Organization, the president owed him.
Cohen wanted to rush the apartment transaction, so instead of borrowing from a bank, he made the purchase by getting a $3.5 million short-term mortgage from the developers, according to public records and people familiar with the deal who spoke to The Wall Street Journal.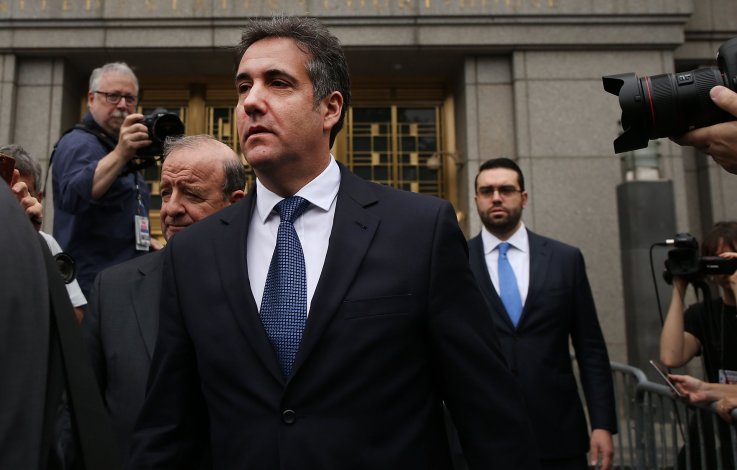 The apartment located at 111 Murray Street is about 2,700 sq ft in size with four bedrooms and 4.5 bathrooms, according to its online listing on StreetEasy. At Cohen's $6.7 million sale price, which is slightly less than the original $7.4 million it was listed for, the approximate monthly mortgage payment would be $26,000 with an additional $4,000 in taxes each month.
Cohen's hire of a new lawyer in recent days has brought into question whether the president's former fixer may be ready to flip on him and cooperate with the ongoing investigation.
Lanny Davis, Cohen's new attorney, said his client had his own Independence Day from Trump when he told ABC News he would not serve as a "punching bag" for someone's else's "defense strategy" earlier this month.
Michael Cohen Bought a $6.7 Million Apartment from Trump Friends the Same Month He Was Raided By the FBI: Report | U.S.