Milo Yiannopoulos Reports Having COVID, Shares Pic of Ivermectin: 'This Is Not Fun'
Far-right political commentator Milo Yiannopoulos said he tested positive for COVID-19 in a social media post and shared an image of himself using ivermectin— an anti-parasitic drug that the Food and Drug Administration (FDA) has warned Americans against using.
Yiannopoulos posted a photo of a positive coronavirus test strip with the caption "Rona," to his Telegram account, according to screenshots shared on Twitter Saturday by media watchdog group Right Wing Watch.
"Most of you got the normal 'it's just flu' rona last year and most of you didn't even know you had it. But I don't have any friends and I don't leave the house so I only got the deadly superspreader version from vaccinated people and let me tell you THIS IS NOT FUN," Yiannopoulos wrote.
The commentator then went on to describe his symptoms for the day, which included dizziness, headache, chills, foggy head, nausea, coughing, and difficulty breathing.
Yiannopoulos appeared to have tested positive for the virus days earlier and said that "yesterday was the worst day of my life." In a separate post, Yiannopoulos shared a photo appearing to inject ivermectin into his arm using a veterinary syringe with the caption "now we wait."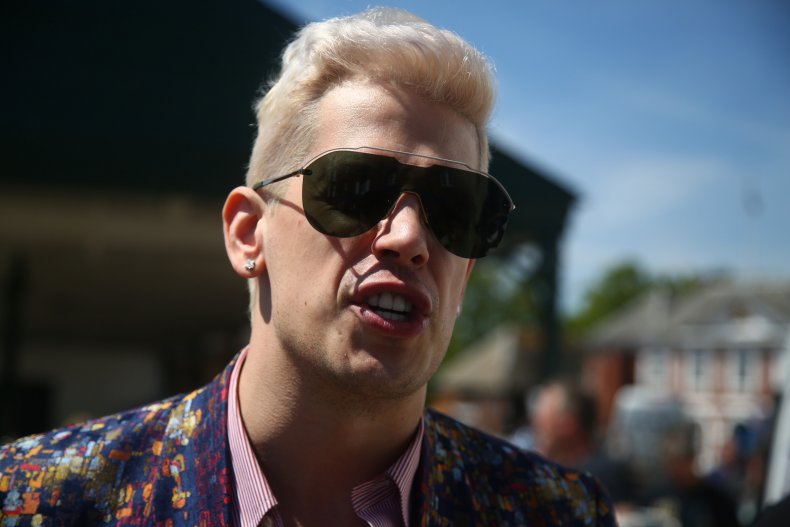 Ivermectin is an anti-parasitic drug that is approved by the FDA for use in humans to treat certain parasitic worm infections—but not for the treatment of any viral infection such as COVID-19. The drug was first introduced as a veterinary treatment in the 1970s to deworm livestock such as cows and horses.
The FDA said people should not use ivermectin to treat COVID-19 symptoms and said it has received "multiple reports of patients who have required medical support and been hospitalized after self-medicating with ivermectin intended for horses."
Recently, the drug has been mentioned by some conservatives, including Senator Rand Paul (R-KY) and Representative Louie Gohmert (R-TX).
Earlier this week, NBC News reported that Americans eager to get their hands on the drug have turned to the pro-Trump telemedicine website SpeakWithAnMD.com. The high demand has reportedly led to significant delays and users are greeted with the message: "Due to overwhelming demand, we are experiencing longer than usual wait times."
Dr. Penny Ward, a visiting professor in pharmaceutical medicine at King's College London, told Newsweek last month that ivermectin has been associated with allergic reactions and can also worsen pre-existing liver or kidney disease. Furthermore, the FDA has warned that high doses of ivermectin meant for animals can be "highly toxic" in humans.
Yiannopoulos is a controversial figure and one of the original heads of the alt-right group the Proud Boys. He has previously been barred from posting content across social media sites including Facebook and Twitter.
Correction (9/21/2021, 5:10 p.m.): A previous version of this story stated that Yiannopoulos shared an image of "a thermometer showing a 93 degree fever." That information has since been cut to reflect accuracy.