California on Monday became the third U.S. state in three days to declare a state of emergency over monkeypox.
There are more than 5,800 cases of monkeypox in the United States, according to the Centers for Disease Control and Prevention (CDC). On July 23, the World Health Organization (WHO) declared monkeypox a global health emergency.
As well as California, Illinois has declared a public health emergency and New York has declared a state of emergency.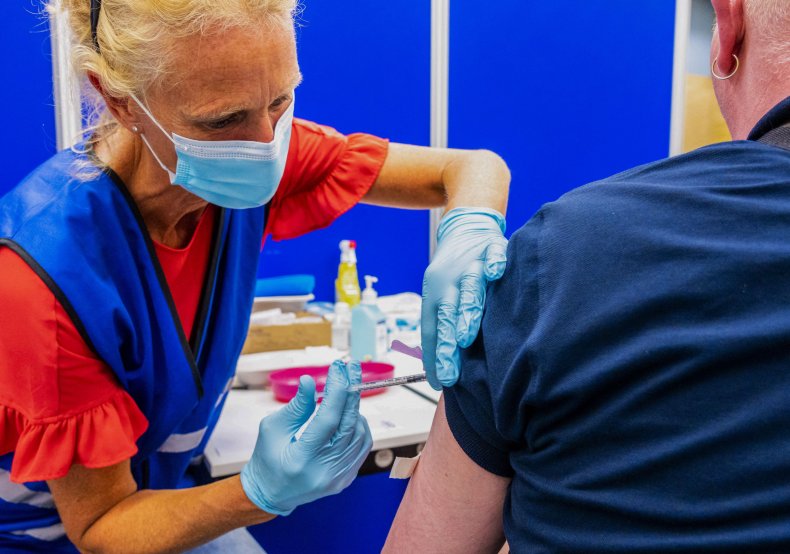 All three states, which have America's largest cities, have reported nearly half of all confirmed monkeypox infections in the country.
Monkeypox—which is primarily transmitted through skin-to-skin contact—rarely kills and no deaths have been confirmed in the U.S. so far. The first case in the country was declared in Massachusetts on May 20.
Most of the people who have tested positive so far for monkeypox have been men who have sex with men, according to the WHO.
Every Place in the U.S. Declaring Monkeypox State of Emergency
Calling a state of emergency can allow the suspension of local laws and allow governments to enact new rules to better manage the monkeypox outbreak. Used by federal governments during the COVID-19 pandemic, the proclamation allows emergency medical workers to administer vaccines approved by the federal government.
California Gov. Gavin Newsom said that the declaration will help the state co-ordinate a government-wide response, seek more vaccines and bolster outreach and education efforts to allow people to get immunized and treatment.
"California is working urgently across all levels of government to slow the spread of monkeypox, leveraging our robust testing, contact tracing and community partnerships strengthened during the pandemic to ensure that those most at risk are our focus for vaccines, treatment and outreach," Newsom said in a statement. "We'll continue to work with the federal government to secure more vaccines, raise awareness about reducing risk, and stand with the LGBTQ community fighting stigmatization."
New York City Mayor Eric Adams released a statement announcing the declaration of a state of emergency in his city, after New York Gov. Kathy Hochul issued a statewide disaster emergency on Friday.
Adams' order directs the city's agencies to "take all appropriate and necessary steps to preserve public safety and the health of their employees, and to render all required and available assistance to protect the security, well-being and health of the residents of the City."
Illinois also has a state of emergency in place, with the state confirming more than 500 cases of monkeypox as of August 1. Illinois Gov. J.B. Pritzker said in a statement that the declaration was made "to expand resources and co-ordination efforts of state agencies in responding to, treating and preventing the spread of MPV."
Places With a Monkeypox Public Health Emergency in Place
New York City has declared a public health emergency, meaning that health commissioner Ashwin Wasan can issue orders amending the city's health code to slow the spread of monkeypox.
"This order will bolster our existing efforts to educate, vaccinate, test, and treat as many New Yorkers as possible and ensure a whole-of-government response to this outbreak," he said in the statement.
The state of Illinois has also issued a public health emergency, as well as the Californian city of San Francisco, which issued one on Thursday.
San Francisco has one of the highest infection rates in the country. The city initially requested 35,000 monkeypox vaccines but has only received around 12,000 so far, according to Axios.