Motive for Worst Mass Shooting in U.S. History May Never Be Found as Las Vegas Police Close Investigation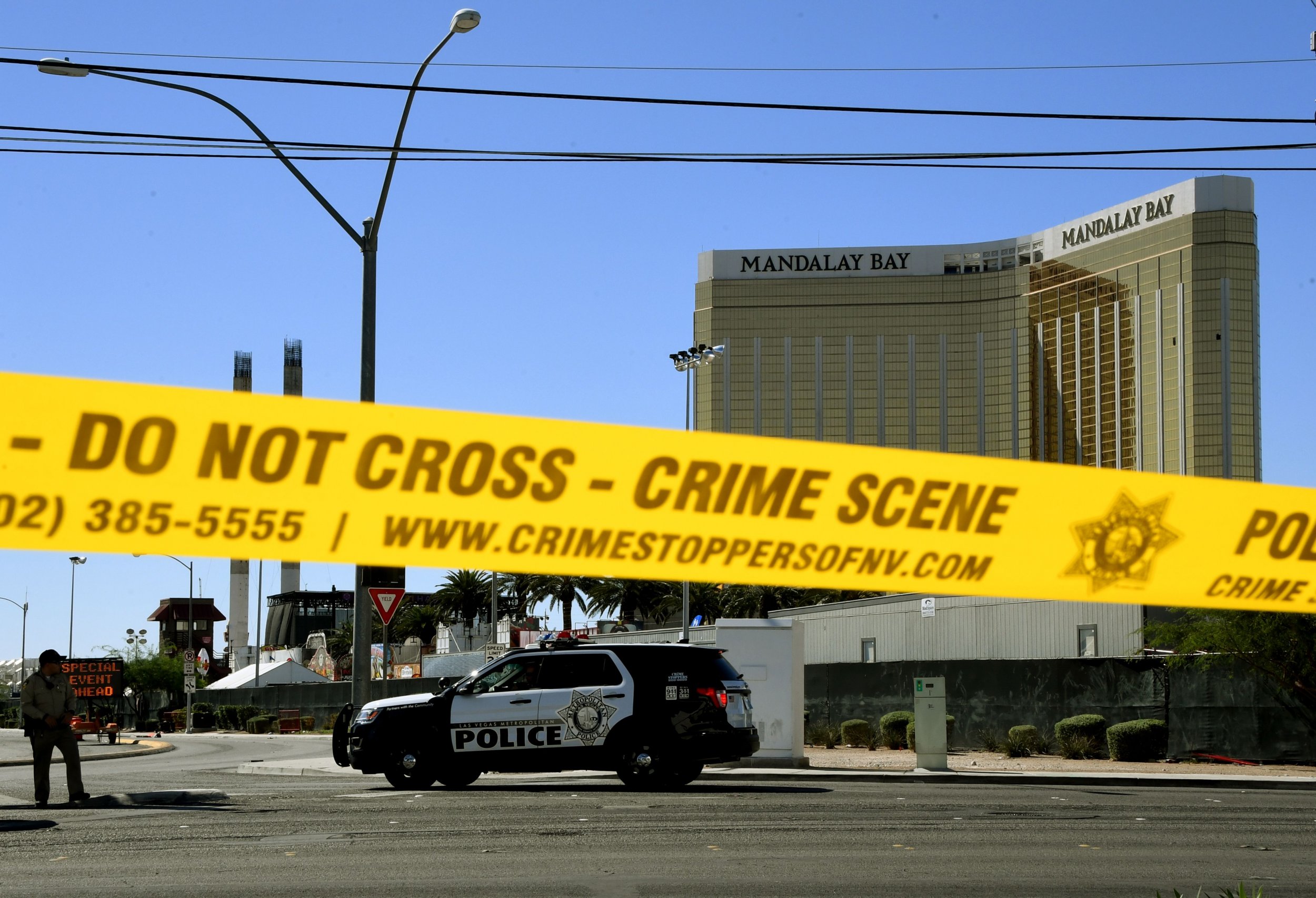 Police have said they have answered the questions of "who, what, when, where and how" Las Vegas gunman Stephen Paddock murdered 58 people and injured hundreds more last October but admitted they may never know why he did it while announcing the official closing of their investigation.
The Las Vegas Police Department released their final report on the worst mass shooting in U.S. history without determining a motive as to why Paddock repeatedly fired at the crowd attending the Route 91 Harvest country music festival from his hotel room at the Mandalay Bay Hotel and Resort.
Police said that Paddock's behavior may have indicated signs of a "troubled mind" in the months leading up to the shooting, but said there was nothing that would have raised any suspicions.
The 10-month investigation did reveal how Paddock meticulously planned the attack, with girlfriend Marilou Danley telling investigators that she observed him "looking out the windows" overlooking the Las Vegas Village and noticing that he would "move around the room looking at the venue from different angles and positions" during a stay at the Mandalay Bay Hotel weeks prior to the attack.
Paddock was also found to have Google searched "open air concert venues," "biggest open air concert venues in USA," and "how crowded does Santa Monica Beach get?" as well as "SWAT Las Vegas," "ballistic," and "do police use explosives?"
However, the report states there is no evidence of radicalization or ideology to support any theory that Paddock supported or followed any hate group terrorist organization. Friends and family described him as having no strong political or religious views and no manifesto or note was ever written by him to explain his actions.
Danley also described Paddock as "mild-mannered person and never violent" who rarely became visibly upset and did not yell or scream when angered.
As all the 55 firearms Paddock purchased between October 2016 and September 2017 were bought legally, police noted that Paddock never committed a crime until he fired the first round into the crowd at the Las Vegas Village.
"By all accounts, Stephen Paddock was an unremarkable man whose movements leading up to October 1 didn't raise any suspicion," Clark County Sheriff Joe Lombardo told a press conference. "An interview with his doctor indicated signs of a troubled mind, but no troubling behavior that would trigger a call to law enforcement."
"What we have been able to answer are the questions of who, what, when, where and how," Lombardo added. "What we have not been able to definitively answer is the 'why' Stephen Paddock committed this act."
The FBI is expected to release their final report into the shooting later this year, although it is not believed their findings will determine why Paddock committed the attack.
"The FBI's assessment may shed a better light on Paddock's personality and what motivated him, but I don't know if they can provide a motive," said police Sgt Jerry MacDonald, told the press conference.
The 187-page report does suggest that Paddock may have been suffering from bipolar disorder following an interview with his doctor, who has not been identified.
"The physician described Paddock as 'odd' in behavior with 'little emotion' shown," the report states.
"He believed Paddock may have had bipolar disorder; however, Paddock did not want to discuss that topic further with him. Paddock also refused anti-depressant medication but accepted prescriptions for anxiety. He noted Paddock seemed fearful of medications, often refusing to take them."
Paddock's friend and family also suggested have also suffered some sort of mental illness, with his mother Irene Hudson believing he "must have developed some type of 'brain tumor,'" according to the report.