MSNBC Host Mocks Trump for Only Repairing Existing Border Fence, Suggests 2020 Chant: 'Rebuild Obama's Wall'
MSNBC host Joe Scarborough mocked President Donald Trump on Thursday, pointing out that he has only repaired and replaced existing fencing along the southern border with Mexico that existed under the tenure of his predecessor former President Barack Obama.
"No new wall has been built, none," Scarborough pointed out during a segment of Morning Joe on Thursday. Prior to stating that fact, the host had played an analysis by Fox News anchor Shepard Smith detailing how under Trump, only existing parts of the southern barrier had been repaired.
"In fact, the only thing that Donald Trump has done is he's rebuilt 60 miles of Barack Obama's wall, which really is not going to be that catchy of a chant in 2020," Scarborough, who previously served as a Republican congressman but now identifies as an independent, quipped. "Rebuild Obama's Wall, rebuild Obama's wall," he joked.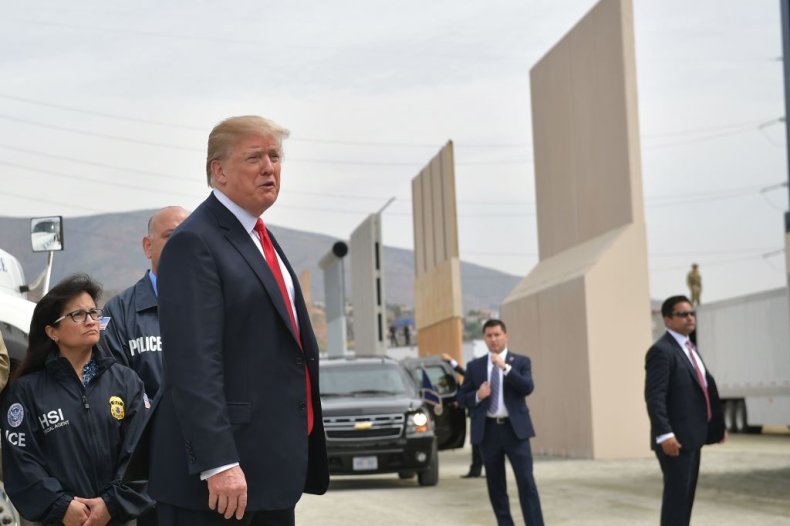 "But that's what he's doing," the MSNBC host asserted, before pointing out that even Republicans had been against the wall. He explained how during Trump's first two years in office, when Republicans controlled the House of Representatives and the Senate, opposition from GOP lawmakers stalled any wall building initiative from moving forward.
"You can build a wall, but you can go over it, you can climb under it," Scarborough asserted.
During his 2016 presidential campaign, one of Trump's signature campaign promises was to "build the wall" at the southern border. Experts and lawmakers have long been critical of the proposal, pointing out that it would do little if anything to stop undocumented migration and drugs entering the country, while simultaneously being exorbitantly expensive. Migrants often climb over existing portions of the southern barrier using tall ladders and most of the drugs smuggled into the U.S. enter through legal ports of entry.
After failing to secure funding for the wall from lawmakers, Trump declared a national emergency in a bid to reallocate funds already approved by Congress to construct the barrier. Democrats and many Republicans have been highly critical of the president's decision, arguing that it is an example of significant overreach by the executive branch.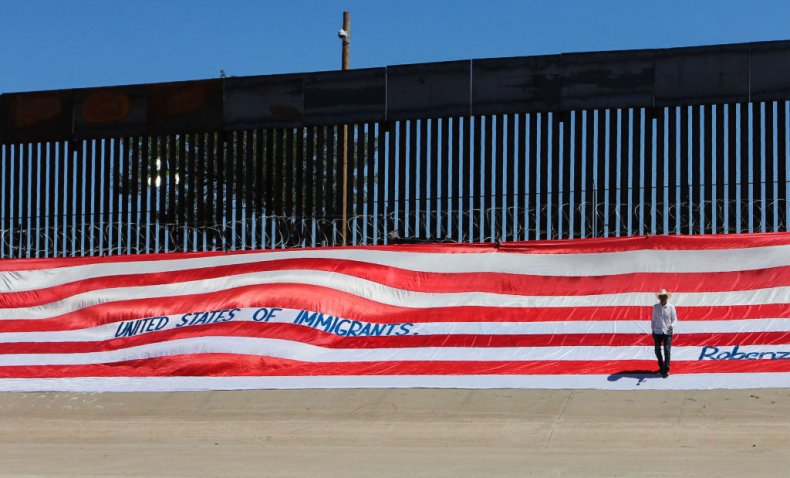 Congress voted in March to block Trump's national emergency, with numerous Republicans voting in favor of the resolution along with Democrats. But Trump used the first veto of his presidency to override their effort. The reallocation of funds has also faced several court challenges.
On Wednesday, Trump tweeted out a video of repaired border wall, writing that the barrier was "going up very fast despite total Obstruction by Democrats in Congress, and elsewhere!" That statement was inaccurate however, as only about 60 miles of existing border fencing has been repaired under Trump's administration. The border between the U.S. and Mexico spans nearly 2,000 miles.
Some of Trump's former diehard supporters have turned on the president for failing to fulfill his signature campaign promise to build the barrier. Conservative commentator Ann Coulter, who published the 2016 book In Trump We Trust: E Pluribus Awesome!, has become one of the president's harshest critics. She has said multiple times that she expects Trump to lose in the 2020 election, and has suggested that his 2016 opponent Hillary Clinton and Obama would have dealt with the current immigration issues in a better manner.