Nigeria's President Buhari 'Works From Home' as Health Rumors Swirl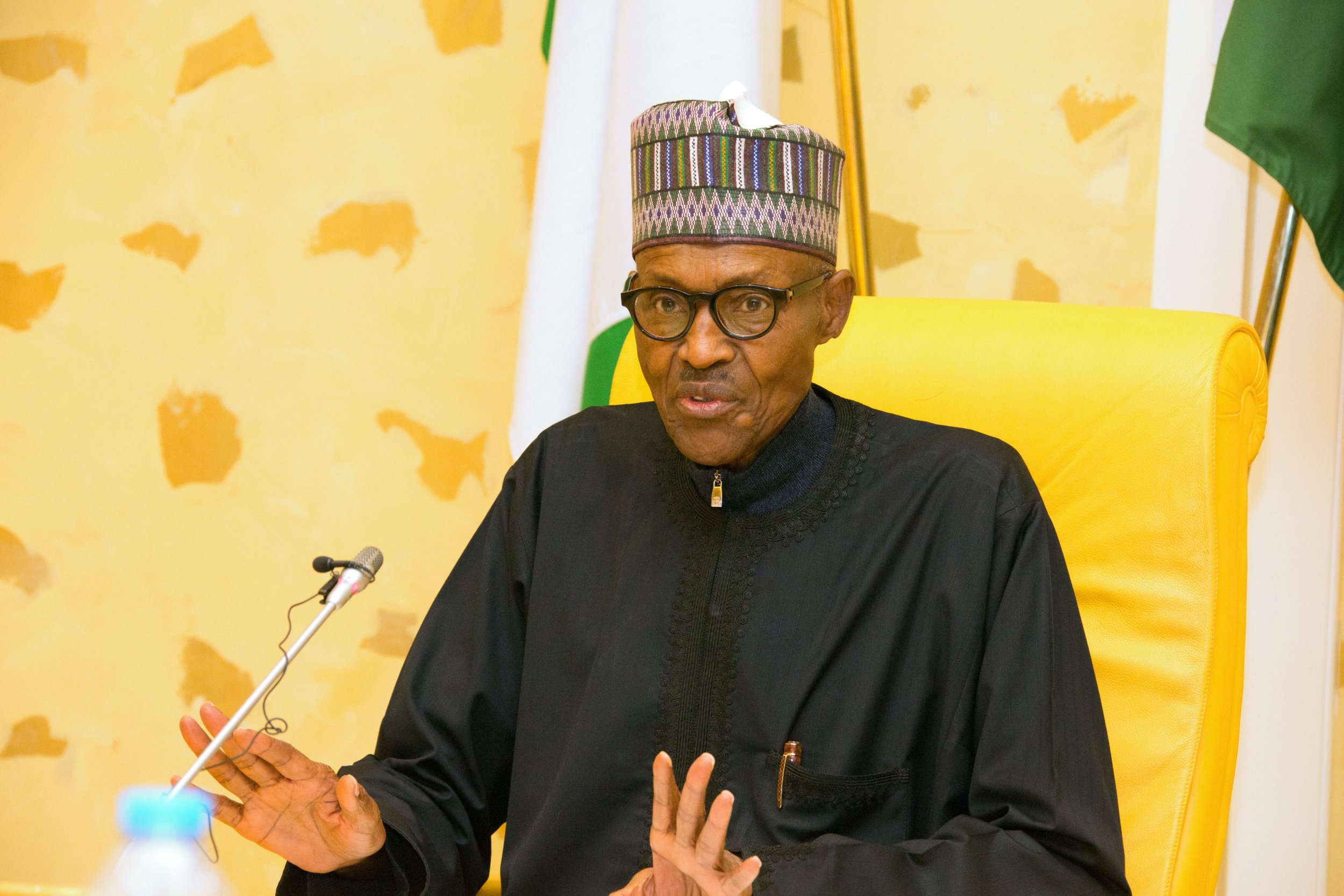 Nigerian President Muhammadu Buhari skipped his weekly cabinet meeting for the second week in a row on Wednesday, with a government minister saying that the president was "working from home."
Buhari, a 74-year-old former military ruler, has suffered from ill health on several occasions since taking charge of Africa's biggest population and one of its largest economies in May 2015.
Buhari only returned to Nigeria in March from almost two months medical leave in the U.K. Aides stressed that the president was in good health, but his prolonged absence sparked rumors that his condition was worse than his team was letting on.
Nigeria's Information Minister, Lai Mohammed, said after the meeting that Buhari had asked his deputy, Yemi Osinbajo, to chair the meeting. "He was not there because he actually sent word that he wanted to rest today. In addition, he also asked that all his files be taken home to him and he will be working from home today," said Mohammed on Wednesday.
The development was met with suspicion by Nigerians on social media, particularly in light of the country's recent history with absent rulers. The late Umaru Musa Yar'Adua, president of Nigeria from 2007 until 2010, left the country for medical treatment in Saudi Arabia in 2009 and did not return for three months, creating a chaotic power vacuum. Upon his return, Yar'Adua made few public appearances and died three months later.
Nigeria is currently in its second year of recession; the country is hugely dependent upon oil and has been hit hard by the global fall in commodity prices and an insurgency in the oil-producing Niger Delta region that slashed production in 2016. The country is also facing ongoing security challenges, including the Boko Haram insurgency in the northeast and an epidemic of clashes between roaming herdsmen and settled farmers in the country's central Middle Belt region.
Earlier in 2017, Buhari departed Nigeria on January 19 for a short vacation, including medical checks. But the president later informed the Nigerian parliament that he would be extending his leave and delegated his duties to Vice-President Osinbajo. During his absence, Nigerians mounted large protests in the commercial hub Lagos and the capital Abuja against the country's socioeconomic and security problems, while also demanding an explanation for Buhari's absence.
Upon his return on March 10, Buhari declined to elaborate on his medical condition but remarked that he "couldn't recall when I last had a blood transfusion." The president added that "further follow-ups" may be necessary in the near future, suggesting his health problems were not yet fully resolved.
Buhari also traveled to London for treatment from an ear, nose and throat specialist in August 2016, sparking criticism from Nigerian health professionals who said the president should have patronized domestic health services. Buhari had pledged earlier in his presidency to cut back on sending government officials abroad for treatment if they could receive the same treatment in Nigeria, but the Nigerian presidency said he only went to the U.K. after being assessed by a specialist in Abuja.