Nigerians Rejoice Over President Buhari's Phone Call With Kano Governor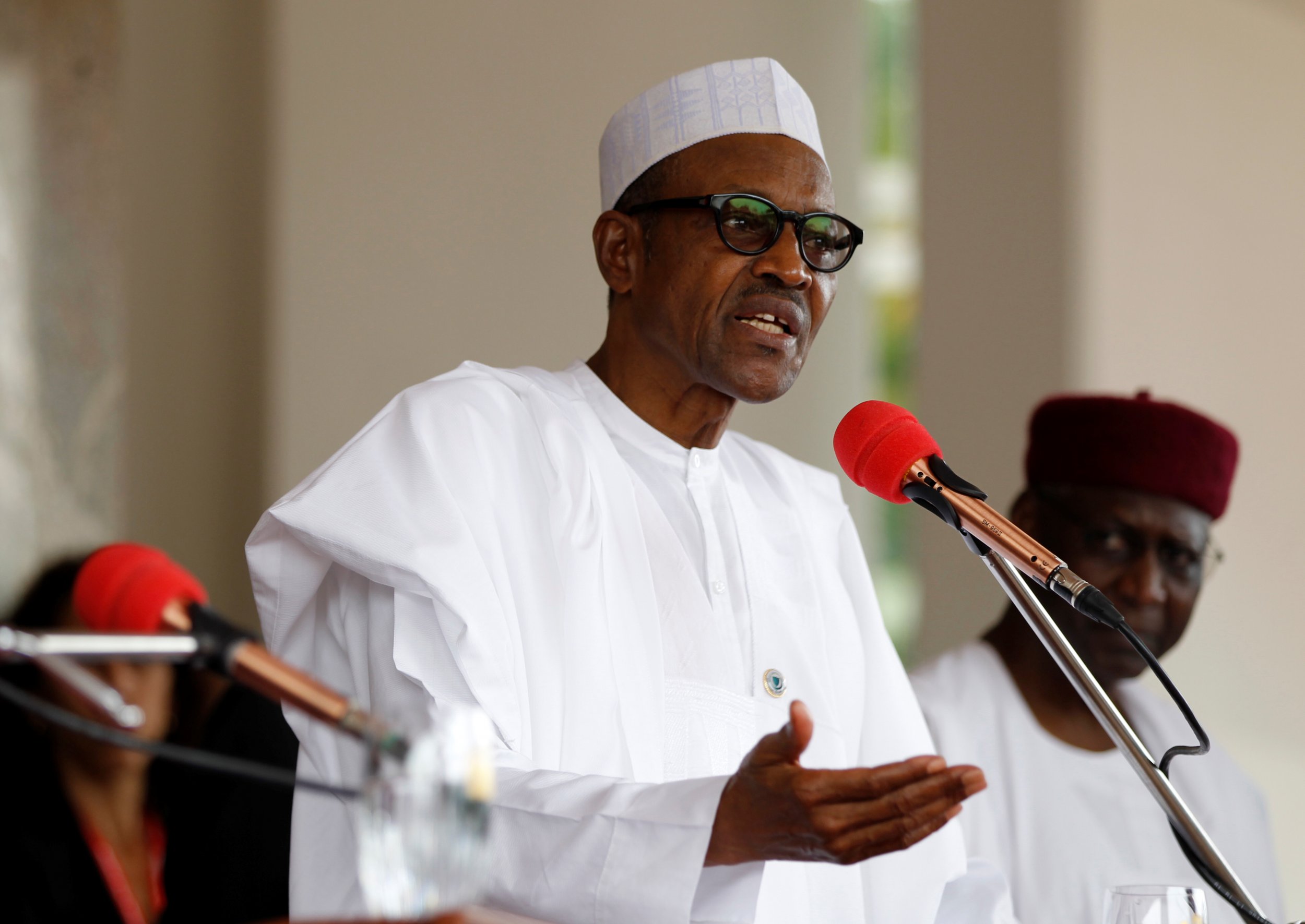 Nigerians in the northern state of Kano rejoiced Wednesday when the state governor spoke to President Muhammadu Buhari over the phone at a prayer service.
Buhari left the country on January 19 for medical leave in London and was due to return in early February. But he requested an extension to his absence after receiving instructions to take a longer period of rest.
The 74-year-old leader's voice has not been heard in public since he left—although Buhari did speak to U.S. President Donald Trump over the phone on February 13—and his continued absence has left Nigerians speculating about the state of his health.
So the attendees at a prayer service organized by the Kano state government on Wednesday were delighted when state governor Abdullahi Ganduje spoke to Buhari. The call was broadcast on a microphone in the hall where the service took place.
A video of the event shows people chanting "Allahu Akbar"—Arabic for "God is great"—when Buhari is heard speaking to Ganduje.
Ganduje asked the president how his health was, to which Buhari replied: "I'm much better now and I thank you for the prayers and indeed the entire Nigerians," according to Nigeria's Premium Times.
The Nigerian presidency has not given a definite date for Buhari's return. The ex-military leader previously traveled to London in June 2016 for treatment for an ear infection, sparking condemnation from medical professionals in Nigeria who argued that he should patronize the country's healthcare system.
Nigeria's vice-president, Yemi Osinbajo, is serving as the acting president during Buhari's absence.