NATO is launching a massive military exercise in Norway that has been classified as the "biggest" since the collapse of the Soviet Union and the end of the Cold War.
The drills will include about 65 ships, 250 aircraft, 10,000 vehicles and some 50,000 personnel, according to the military alliance's Secretary-General Jens Stoltenberg. All of NATO's 29 members will take part in the exercises, as will the alliance's partners Sweden and Finland.
Dubbed "Trident Juncture," the military maneuvers, Stoltenberg explained on Wednesday, are intended to send "a clear message" to citizens of NATO nations as well as any potential adversaries, Radio Free Europe reported. "NATO does not seek confrontation, but we stand ready to defend all allies against any threat," the secretary-general said.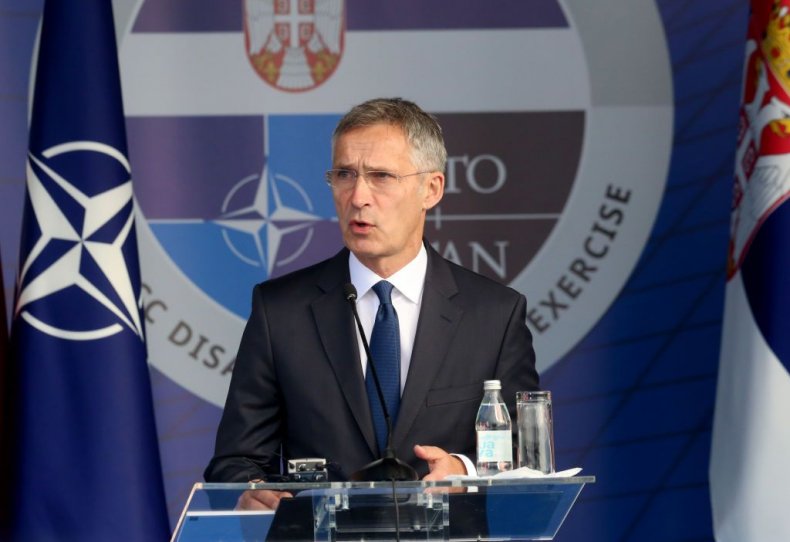 Describing the exercises as "ambitious and demanding," Stoltenberg said they would serve as "a strong display of our capabilities and our resolve to work together."
Russia has voiced concerns about the large showing of military might so close to its borders. Tensions had risen between NATO and Moscow in the wake of Russia's move to annex the Crimean Peninsula from Ukraine in 2014. The Kremlin has also continued to back separatist rebel groups in the neighboring nation, which was once a prominent member state of the Soviet Union. As a result, several NATO countries have expressed their own worries that Russia could act similarly against their sovereignty.
The drills also come as the Trump administration has signaled that it will withdraw from the Intermediate-Range Nuclear Forces Treaty (INF), which was signed in 1987 between former President Ronald Reagan and General Secretary Mikhail Gorbachev of the now-defunct Soviet Union.
"Russia has violated the agreement. They have been violating it for many years," President Donald Trump said on Saturday after a rally in Nevada. "And we're not going to let them violate a nuclear agreement and go out and do weapons and we're not allowed to."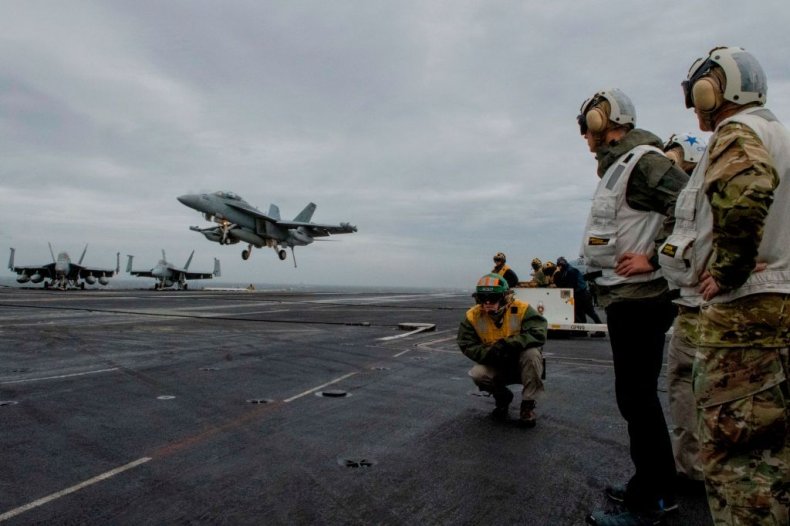 Moscow has responded to Trump's threat by saying it "would be a very dangerous step." While U.S. ally the United Kingdom has backed Washington's stance, France and Germany have expressed concern.
Stoltenberg appeared to side with the White House in his Wednesday remarks, blaming Russia for breaching the historic nuclear arms pact, Reuters reported. However, he also said he does not believe the U.S. withdrawal from the treaty will lead to a larger number of American missiles deployed in Europe.
"We will assess the implications for NATO allies, for our security, of the new Russian missile," the secretary-general said. "But I don't foresee that allies will station more nuclear weapons in Europe as a response to the new Russian missile."