Greg Abbott Says Natural Gas 'Frozen In Pipelines' As Texas Battles Power Outages
Texas Governor Greg Abbott said natural gas has been frozen in pipelines and rigs, threatening to cause widespread outages as the state battles power cuts caused by the extreme weather.
The state was hit by a massive winter storm earlier this week, which has led to icy roads, traffic deaths, frozen pipes and circumstances most southerners have never seen in their lifetime.
The conditions have also disrupted power in the state with the exceptionally high demand for electricity exceeding the current available supply.
On Tuesday, Abbott told WFAA that there are concerns there could be outages of natural gas next due to the ongoing cold temperatures.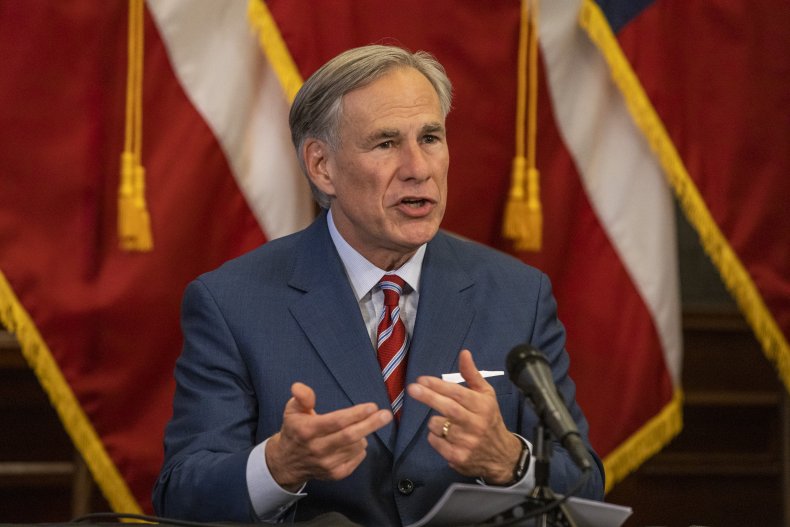 He said: "My team has been talking to all the natural gas producers and suppliers in the state of Texas all afternoon to accelerate the process of their ability to get it. Their answer is: "It's just frozen right now. It's frozen in the pipeline. It's frozen at the rig. It's frozen at the transmission line."
"The natural gas providers are incapable of being able to come up with a gas that feeds into the generators that generate the power that will send power to people's residences there in the Dallas area."
Abbott also told the broadcaster that the shortage in natural gas comes as "the ability to both manufacture and to ship and transport natural gas has been frozen also."
Texans have been enduring rolling blackouts since the early hours of Monday morning after the Energy Reliability Council of Texas (ERCOT), which oversees about 90% of the state's electric grid, declared an energy emergency.
"Every grid operator and every electric company is fighting to restore power right now," ERCOT's president and CEO, Bill Magness, said at the time.
On Monday night, around four million households in Texas were without power as the conditions continued to cause problems for all types of power generators, including wind, solar and natural gas.
During his WFAA interview, Abbott took aim at ERCOT and other energy providers for failing to prepare for the extreme conditions. He said: "The way that ERCOT has handled this entire situation has been completely unacceptable."
Abbott has now issued an executive order calling for an emergency item for the Texas legislator to investigate ERCOT and how it is handling the crisis.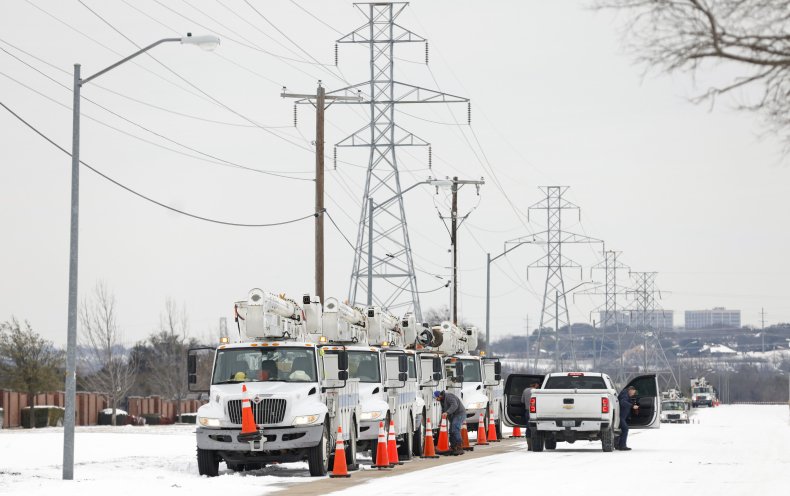 He said: "We need greater transparency, greater explanations. The public has a right to know what ERCOT is doing, how they are making their decisions, why they are making their decisions the way they are and to speed up the decision-making process because it is completely unacceptable to go more than a day without power.
"They should have rolling operations so that some people will have power at least for several hours or half a day during the day to warm their homes, to take a shower, to charge their phones, whatever the case may be."
On being asked when power might come back on, Abbott could not give an answer but said: "That is the question that I'm asking and that the public needs an answer to from ERCOT."
On whether he is going to push lawmakers to punish or incentivise providers over the outages, Abbott said: "The bottom line is to get results. You would have expected, we expected that the utilities would have winterized their equipment for something like this. Although we do have to understand the last time something like this happened was more than 100 years ago."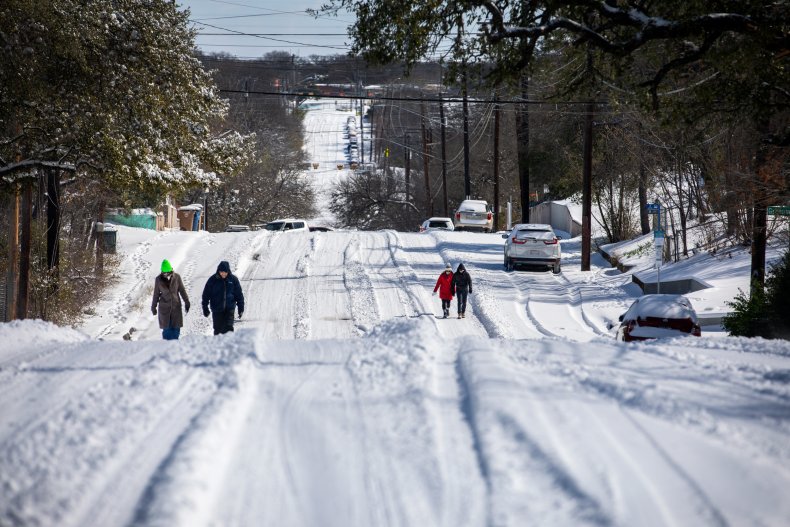 Abbott said lawmakers would be calling all the utilities before the state legislator to explain why their equipment was not winterized to protect against this type of situation.
He also said he had spoken to President Joe Biden about who would foot the bill for high electric prices, damage to homes and busted pipes.
He said: "For those who have insurance, it will be insurance that pays for the damage to the homes. For those without insurance, there is the possibility to seek a FEMA [Federal Emergency Management Agency] claim for it."