'NCIS Los Angeles': Are Barrett Foa and Renee Felice Smith Leaving as Eric and Nell?
NCIS: Los Angeles appeared to say goodbye to two cast members during its Season 12 finale. In the episode, streaming now on Paramount+. Eric Beale (played by Barrett Foa) revealed to partner Nell Jones (Renée Felice Smith) that his tech company was set to move to Tokyo, and that he wanted Nell to come to Japan with him to help him run it.
The finale saw the pair ride off into the sunset (literally) as they planned their new life together away from NCIS. With their departure such a surprise however, viewers were wondering whether they were really leaving or whether it was the latest NCIS: LA fake-out.
Are Barrett Foa and Renee Felice Smith leaving NCIS: LA?
This time it seems that Eric and Nell are really gone, though the show has left the door open for them to return in the future.
The showrunner confirmed to TV Line that the two actors have really exited the show. R. Scott Gemmill said: "Both Renée and Barrett have been on the show a long time, and they're both very ambitious individuals who have projects that they want to do on their own — and we've been giving them time off to do so. It seemed like a natural time to let them go off and do some other things, and give [their characters] what is a happy, hopefully, ending."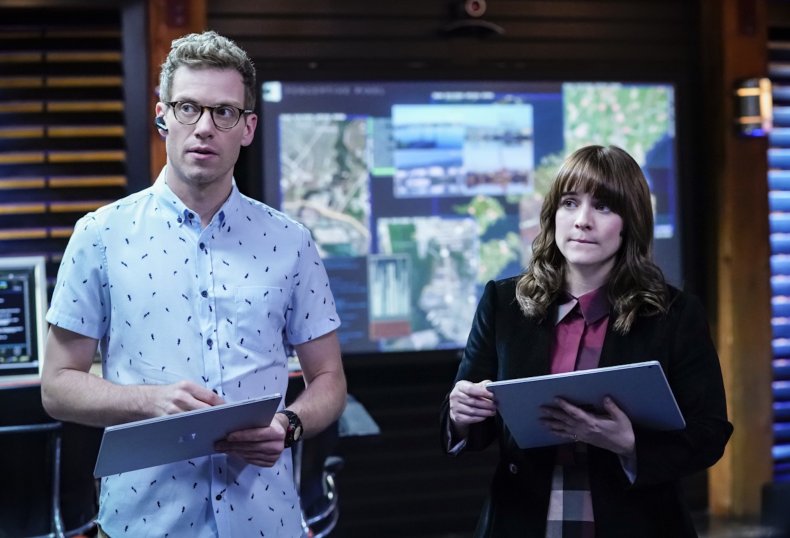 The showrunner, however, has left what he has called a "loophole" that could see the CBS show a coda that shows what Nell and Eric's lives in Tokyo are like. He said, "Nell says she's going to be alone in Tokyo with Eric, and she gives it 'six weeks' before she's back. So, we'll see what happens...we keep in loopholes so that we can bring people back."
This exit came after Nell seemed to be set up to take over from Hetty (Linda Hunt) as Operations Manager. With her gone on a Japanese adventure that position remains unfilled, suggesting new cast members are set to join the already-ordered Season 13.
Before it was revealed his character was leaving, Foa seemed to be saying goodbye to the show on Instagram. He wrote: "How has it been a DOZEN years? With my egg carton full of memories, I should probably start making a cake. Here's Baby Beale Barrett in the (so darkly lit I had to brighten it for this post) first ever episode of NCIS: Los Angeles in 2009."
Smith had also been hinting that she might be on her way out in pre-finale interviews. She told TV Insider, "Nell has a very big decision to make...Now she's really questioning what she wants in her life."
This is not the first time that the show has hinted Nell would leave. The character had been close to resigning in Season 11, before a heart-to-heart with Hetty talked her out of it.
NCIS: Los Angeles Season 12 is streaming now on Paramount+. Season 13 is coming to CBS in fall 2021.