'NCIS': Is Gibbs Leaving the Show After Being Suspended?
NCIS Season 18, Episode 10, titled "Watchdog," was a tense one for fans of Leroy Jethro Gibbs (played by Mark Harmon) as he was forced to turn in his badge and gun to Leon Vance (Rocky Carroll). The special agent had left a dog breeder involved in dog fighting and serial canine murderer hospitalized, leading to Gibbs being suspended. With 2021 already seeing Jack Sloane (Maria Bello) leaving the show, fans are worried that another cast member is on their way out.
Over recent years, there have been a number of rumors that Harmon, once the highest-paid actor on TV, would be leaving NCIS after more than 400 episodes. However, Harmon has been in a contract that meant that the actor was not going anywhere.
This contract runs to the end of the current season, which means that despite his suspension, Gibbs is staying still for the remaining six episodes of the season.
After that point, however, the future is less clear. Harmon's contract runs out at the end of NCIS Season 18, leading to speculation that Gibbs' suspension is the first sign that the actor is set to leave.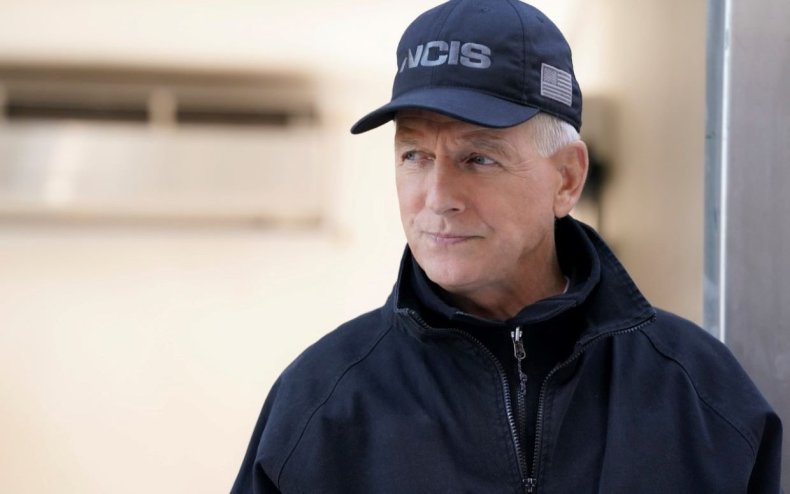 These speculations have been fired up by a Hollywood Reporter article that reported Harmon announced he was leaving after Season 18, only for the showrunners to tell him that the show would be canceled were he to leave. THR reports that the actor then agreed to return for what the site calls, "a handful of episodes" of Season 19.
Rumors of Gibbs leaving NCIS have circulated for years—though they have rarely come from publications as well-connected as The Hollywood Reporter. That said, the article's claims are unverified, meaning that Harmon may be going nowhere. Newsweek has reached out to CBS for comment and will update this article when we get a response.
Harmon has previously given interviews suggesting he is open to a 19th season of NCIS—a season that would make the show the seventh longest-running scripted series in U.S. history.
Speaking about the future of the show after Season 18, Harmon told Entertainment Tonight: "Hopefully, there will be a season beyond this that there's something to look forward to in the future where we're not going to be wearing the masks and maybe we're not going to be doing shortened seasons again. We'll get back to a full order."
In 2019, meanwhile, he told People: "we're doing better ratings this year than last, which for a show of this age is sort of remarkable. I've been around long enough to know what this is. That commitment is part of what I signed up for; I know when this show ends that's it—there won't be anything else like this for me."
Viewers, however, have a while to wait before they will find out the future of Gibbs in NCIS. After the dramatic Season 18, Episode 10, the show is taking a break, with the show not set to return until April 6, 2021.
NCIS Season 18 airs Tuesdays at 8 p.m. ET / 7 p.m. CT on CBS.