'NCIS' Season 18 Reveals Why Gibbs Shot McGee, But Is Sean Murray Leaving?
NCIS Season 18 opened with a bang back in November with a scene that saw Gibbs (played by Mark Harmon) atop a sniper's perch, shooting at his long-time co-worker McGee (Sean Murray). Most fans of the CBS drama thought that things were probably not as they seem unless there was a huge, shocking betrayal afoot. However, they had to wait until Episode 5, "Head of the Snake" to find out what really happened.
In that episode, streaming now on the CBS website and app and on CBS All Access, we learned that Gibbs shot McGee not to harm him, but to stop him from coming to greater harm.
The whole drama on the airstrip that NCIS fans got a brief glimpse of in the Season 18 premiere was revealed to be a sting operation on 'Merriweather,' (Nick Boraine) a mysterious mastermind of a major drug ring. The NCIS team had captured a major part of that ring, Vladimir Izikov (Isiah Adams), but in reaction, Merriweather had kidnapped Ellie Bishop (Emily Wickersham).
The two sides made a deal whereby they would exchange hostages at the airstrip – but unfortunately, Vlad was already dead. As such, the NCIS team thought up a new plan that saw McGee posing as Fornell (Joe Spano) in order to capture Merriweather.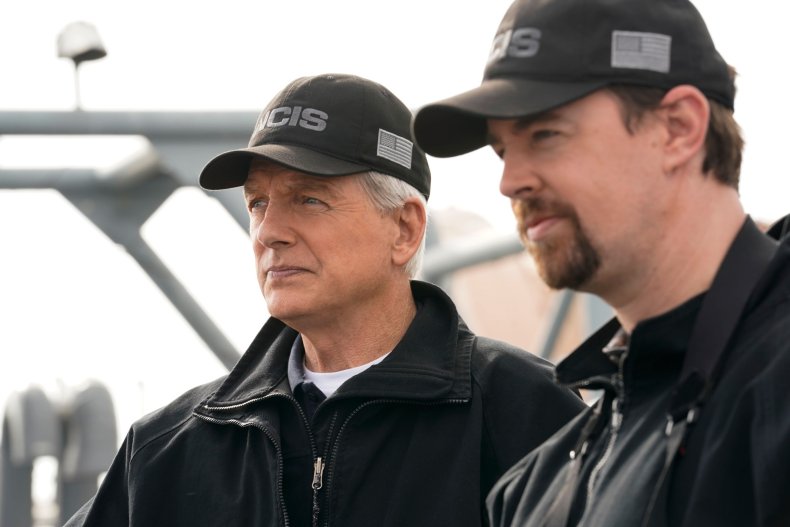 However, Merriweather had also a plan of his own, and had armed a plane with a bomb. Once Gibbs discovered what was happening, he tried to warn McGee, but his comms were down. Faced with the prospect of McGee dying in an explosion, Gibbs took the difficult decision to drop McGee with a few well-aimed shots to stop him from heading to the aircraft.
Though the latest episode of NCIS Season 18 answered the question of why Gibbs shot McGee, it posed a new question all of its own—what damage did Gibbs do to McGee in order to save him? The episode ends with Gibbs at McGee's bedside, and it remains to be seen exactly what lasting damage the two bullets will do to him.
These injuries, however, have left some viewers wondering whether this is a way of having Sean Murray leave as McGee after nearly 390 episodes on the CBS procedural.
However, it seems likely that McGee will pull through, especially as Season 18 is already seeing one character leaving in the form of Jack Sloane (Maria Bello), who is soon exiting the show after four years.
Murray has also hinted that his character will stick around so the show can address the fallout of Gibbs' decision. He told TVLine, for example: "We're going to talk about why Gibbs shot McGee, and that's going to be a pretty heavy subject. It's a ball that gets rolling."
NCIS Season 18 airs Tuesdays at 8 p.m. ET / 8 p.m. CT on CBS. All episodes so far are streaming now on CBS All Access.