'NCIS' Season 18, Episode 9: Fans React After Shocking Death
NCIS Season 18 may have only killed off Jimmy's wife a few episodes ago, but Episode 9 saw the team suffer the end of another person close to them as Emily Fornell (played by Juliette Angelo) lost her battle with addiction.
This death, coming so soon after the passing of Breena Palmer (Michelle Pierce) and the exit of Jack Sloane (Maria Bello) left many fans feeling that they needed the show to take a break from these emotionally devastating episodes.
One NCIS viewer, for example, tweeted, "Seriously @NCIS_CBS? First Breena Palmer and now Emily Fornell? Come on, I want to watch one episode without crying! #NCIS," while another wrote, "No, @NCIS_CBS. You can't keep doing this to us..you just can't. Ugh!"
A reviewer of the episode for CinemaBlend, meanwhile, said of the episode: "Gibbs was already sad at the prospect of losing another friend (although he tried not to show it), which made the news that Emily had overdosed both unexpected and heartbreaking. And if you ask me, Season 18 went too far in delivering this tragedy at this point."
Official NCIS Twitter accounts, meanwhile, warned viewers they were in for an emotional experience. The NCIS account asked viewers to "sit down, take a breath," while Jimmy Palmer actor Brian Dietzen advised fans to "have your tissues ready."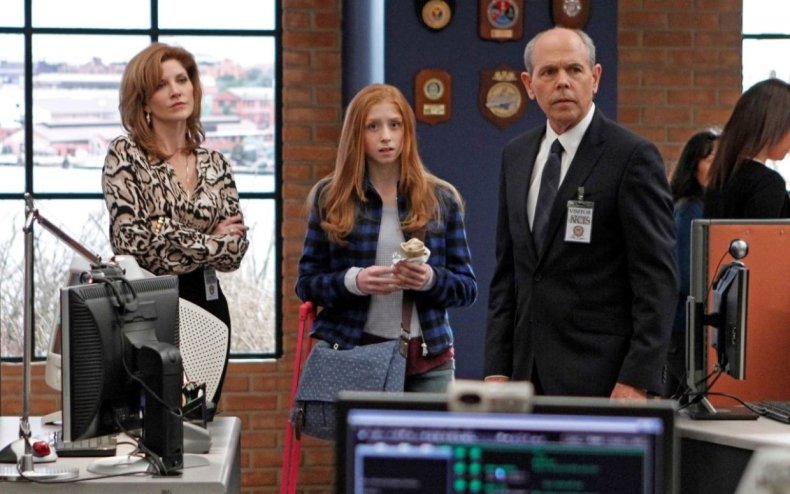 Of course, this is not the first time that NCIS toyed with the idea of killing off Emily, though, obviously, this is the first time they have gone through with it.
Way back in the finale of Season 16, the character arrived at the ER blue and lifeless after overdosing on opioids.
After the death of Jimmy's wife, meanwhile, one Twitter user complained about the number of 'good guy' deaths the show had seen across its 18 seasons. They wrote, "Palmer's wife passes away? Y'all really have to stop killing off the wives & women on this show! Kate, Jenny, the female FBI agent Tony liked, Ziva-then you bring her back, Gibbs' wife, Vance's wife, now Palmer!? Just let the bad guys perish until the series finale!"
In 2019, Gibbs actor Mark Harmon spoke to James Corden about the number of cast members central to the main team who ended up dead on the show. He said: "I think anybody on this show is replaceable. The truth is, this show births characters leaving, and it always has. There's always been a creative footprint on this show. And I think it keeps actors healthy. It's not my choice, but I think anybody is replaceable. I believe that."
NCIS Season 18 continues Tuesdays at 8 p.m. ET / 7 p.m. CT on CBS. All previous episodes are streaming now on Paramount+.