Everything Mark Harmon Has Said About Leaving 'NCIS'
NCIS is now well past its 400th episode, meaning that the show likely has more episodes behind it than ahead of it. After years of speculation that the show was ending and Mark Harmon was leaving as Gibbs, however, there is no sign of the CBS series ending yet, with the show starting to lay seeds for a 19th season.
However, there are some signs that Harmon may be ready to leave, or at least to lessen his role on the show after his character got suspended in a recent Season 18 episode.
In 2019, as the show's 16th season was airing on CBS, Harmon detailed the point at which he would choose to exit the show. He told People magazine: "I've always thought if there's ever a time where the writers are walking into the room and going 'I don't know what to do,' then I think we all have to look at each other and call it a day...But we're not there yet."
In that same interview, he added: "I've been around long enough to know what this is. That commitment is part of what I signed up for; I know when this show ends that's it—there won't be anything else like this for me."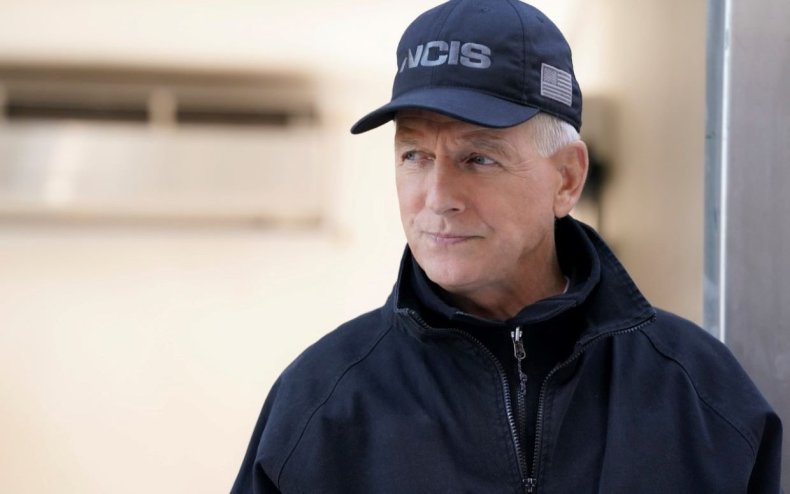 This repeated the same sentiment that the actor had previously expressed in 2017 about when and why he would choose to leave NCIS. "Right now our writers are all very up and excited. You can see it on their faces," he told TV Insider at the time.
"Now, if I ever witness them walking into the writers' room with their heads down, feeling they've done it all, that would be the time to say, 'I think I'm done here.' But there is still a real feeling of creativity and a sense of reinvention on our set."
Prior to that, however, the actor had said that he could see the show continuing without him. He told James Corden in 2015: "I really believe this but I think anybody on the show is replaceable.
"The truth is this show births characters leaving, it always has...It's not my choice [that] I'm number one but I think anybody is replaceable, I believe that."
A recent Hollywood Reporter article, however, suggested that times may have changed on the show since then. The piece reported that Harmon had wanted to leave the show after his current contract ends at the end of Season 18, but was told that this would lead to the show being canceled.
Though this report has not been confirmed by Harmon, it does mirror what has been said about other shows and their relationship with their lead actor. In January 2020, for example, ABC Entertainment President Karey Burke told Deadline that "Grey's Anatomy will live as long as Ellen [Pompeo] is interested in playing Meredith Grey." In 2018, meanwhile, Law & Order: SVU showrunner Michael Chernuchin told TV Guide, "[We're going to continue] until Mariska [Hargitay] says, 'let's end it.'"
For fans who were worried that the show's current storyline is hinting at Gibbs leaving the show, Harmon's wife (and now NCIS co-star) Pam Dawber suggested that that was not the case.
She told Entertainment Weekly: "That has nothing to do with anything. This is just a good storyline. I'm not going to go tip the hat on anything, but they don't think like that over there. A good storyline is a good storyline, and honest to God, we don't even know how it's going to end."
NCIS Season 18 continues Tuesdays at 8 p.m. ET / 7 p.m. CT on CBS. All episodes so far are streaming on CBS All Access.