'NCIS' Season 19: Gibbs' Rule 91 Explained
NCIS has been revealing the rules that Gibbs (played by Mark Harmon) lives by over the last 19 seasons. Now, as questions are being raised over how long Harmon is going to stay on the CBS show, Rule 91 has become particularly important.
In fact, the rule was a major part of the Season 19 premiere, "Blood in the Water." First of all, Rule 91 was the name of Gibbs' boat, which exploded at the end of the last season.
Then, when McGee (Sean Murray) discovered that Gibbs had not died in the explosion, they discussed Rule 91 again. "Rule 91 sucks," McGee said to his former boss, "because it is in direct violation of Rule No. 1 — 'Never screw over your partner.'"
However, as Gibbs points out, the pair are no longer partners after his suspension from the team, meaning that Rule 91 is very much in force.
What is Rule 91 on NCIS?
Rule 91 is the latest of Gibbs' rules the CBS show has introduced, and the first we have got since Season 16.
The rule is simple: "When you walk away, don't look back." This explains why Gibbs named his boat Rule 91 – because he was planning on walking (well, technically sailing) away from the NCIS team after his suspension following his treatment of a suspect who was mistreating dogs.
McGee, meanwhile, argues that in leaving NCIS while they are still hunting for a serial killer, Gibbs is breaking Rule 1: Never screw over your partner.
Over the course of NCIS' 19 seasons, there have actually been two Rule 1s. In the first ever episode, and in Season 8 episode "Ships in the Night," Rule 1 was given as "never let suspects stay together." The "never screw over your partner" Rule 1 came in Season 4's "Blowback."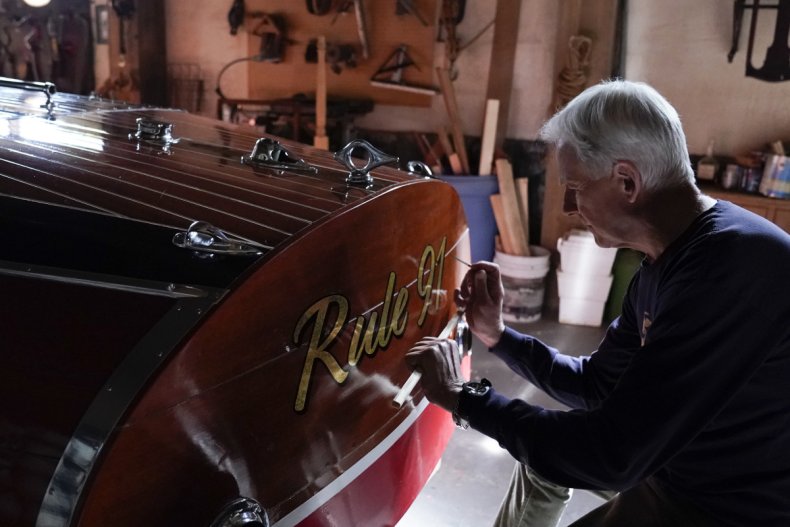 Rule 91 is taking on a special significance in Season 19, as Mark Harmon himself is reportedly looking to move on. Prior to this season coming out, it was reported that the actor had been ready to leave, only to be told that the series would be canceled if he were to do so. He then agreed to star in the new episodes in a limited capacity.
So far, however, Gibbs still seems to be an integral part of the NCIS team. At the end of Episode 1, he seemed ready to work with McGee to find the serial killer.
This of course means that Gibbs may have to break Rule 91, but this would not be the first time he had broken his own rules. Rule 6, for example, is "never say you're sorry. It's a sign of weakness." However, Gibbs has apologized a number of times on the show, like when he said sorry to Caitlin Todd (Sasha Alexander) for being late to her funeral.
However, he is helped in this by Rule 14, "bend the line, do not break it." This suggests that while Gibbs may be around to help with this one final case, he will not be back for long on the show.
NCIS Season 19 airs Mondays at 9 p.m. ET / 8 p.m. CT on CBS. All previous episodes are streaming on Paramount+.