Neil Young Pulls Music From Streaming Services Because of Low Sound Quality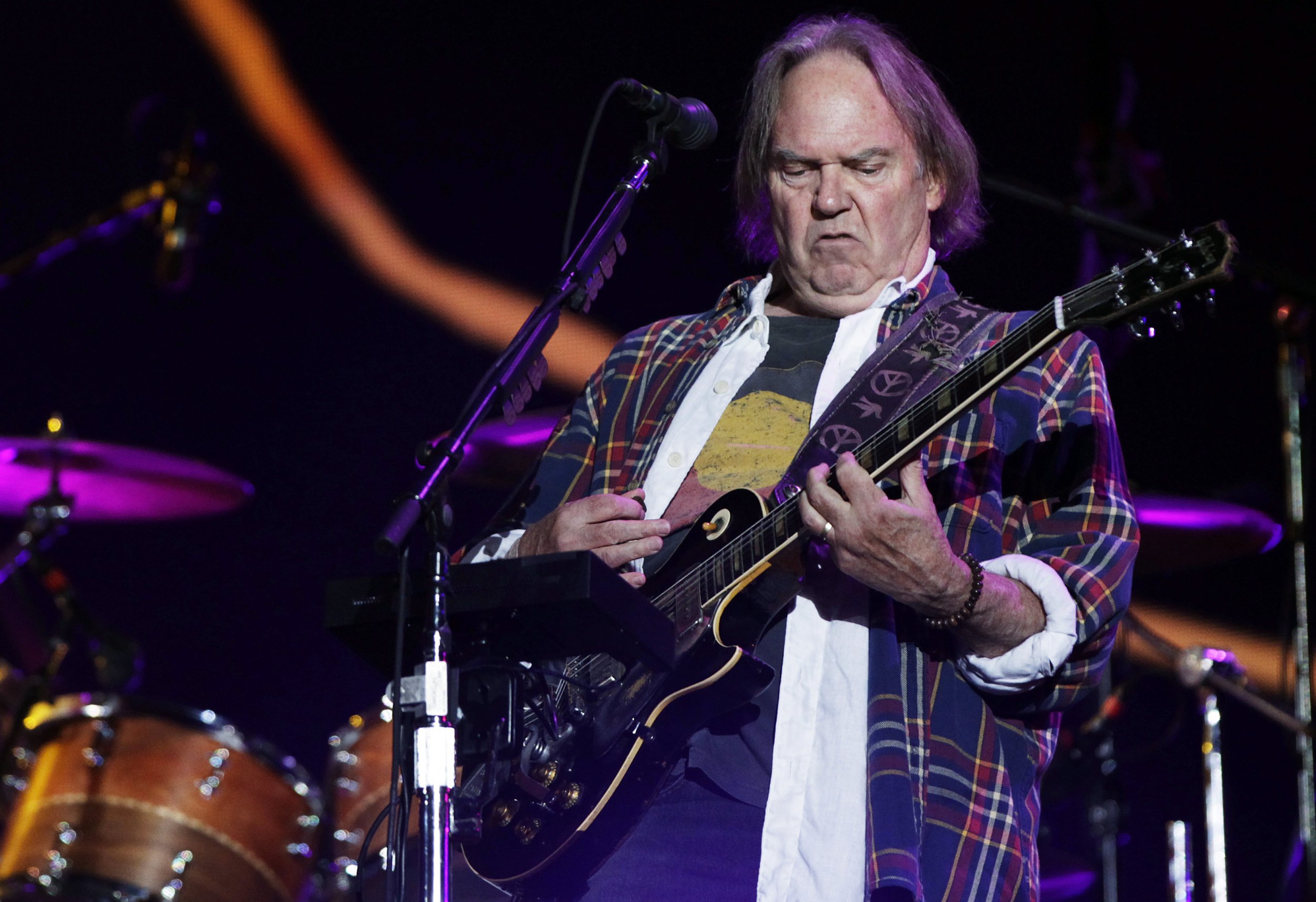 In what has become a trend of high-profile artists railing against the music-streaming revolution, Neil Young says he's removing his music from streaming platforms.
In a note to fans on his Facebook page, the songwriter says it's not because of the compensation models.
"It's about sound quality," Young writes. "I don't need my music to be devalued by the worst quality in the history of broadcasting or any other form of distribution. I don't feel right allowing this to be sold to my fans. It's bad for my music."
He adds that he might "give it another look" if the quality improves.
Young's audiophile tendencies are well established. He spent much of 2014 promoting PonoPlayer, a high-quality digital music player that he described as "that first blast of daylight when you leave a movie theatre on a sun-filled day." Naturally, this move can't hurt album sales from the Pono store.
Young is now the latest leader in a revolt against streaming models by prominent figures in the music industry. Taylor Swift removed her catalog from Spotify in 2014, and more recently convinced Apple Music to compensate artists during an extended free trial. Prince recently pulled his music from every streaming platform except Tidal without explanation.
Other rock stars, including Radiohead singer Thom Yorke, have railed against Spotify's business model in the past. In his note, Young acknowledges that his share "was dramatically reduced by bad deals made without my consent."
It's not clear if Young's music will remain available on any streaming services. As of right now, most of his albums can still be accessed on Spotify, so get your plays in while you can. Here's our guide to the 12 least essential Neil Young albums.