Israeli Prime Minister Benjamin Netanyahu has rejected a Russian plan for Syria that would see Iran and militias it supports stationed at a distance of about 60 miles from the border, according to reports.
"We will not allow the Iranians to establish themselves even 100 kilometers [62 miles] from the border," Netanyahu reportedly said in response to the Russian plan on Monday, an unnamed official told Reuters. Israel also allegedly rejected a previous plan that would have seen Iranian forces kept about 50 miles from its border.
Netanyahu purportedly made the comment in a meeting with Russian Foreign Minister Sergei Lavrov, who traveled to Israel to discuss the Syrian conflict. The meeting follows a series of negotiations between Moscow and Israel surrounding the war and the presence of Iranian forces and Iranian-backed militias in the neighboring country. In June, Tehran and the groups it backs reportedly moved back about 25 miles from the disputed Golan Heights border with Israel after a Moscow-brokered agreement.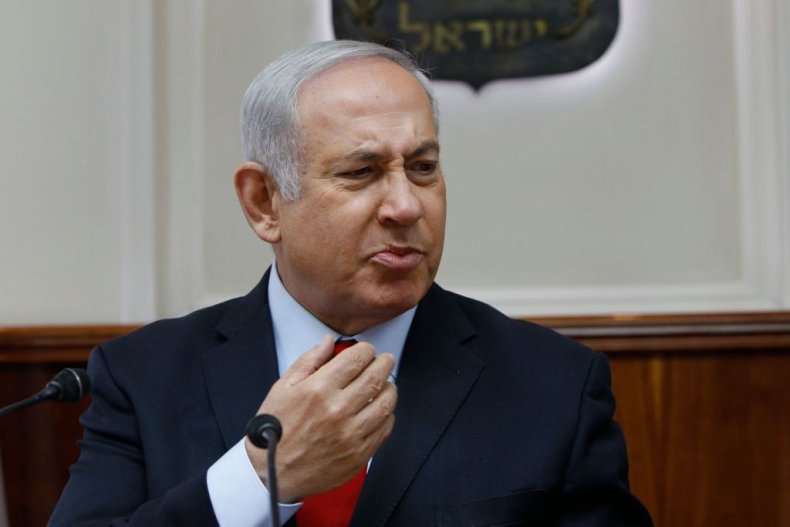 Prior to his meeting with Lavrov, Netanyahu thanked Russian President Vladimir Putin and President Donald Trump for promising to keep Israel's security as a priority during a controversial summit in Helsinki last week.
"I appreciated the words that were spoken by President Putin together with President Trump regarding the security of Israel during the recent summit," the Israeli leader said, according to Radio Free Europe.
Speaking out against Israel's arch regional rival, Netanyahu also said his country "will continue to act against any attempt by Iran and its proxies to entrench militarily in Syria."
In the past few months, Israel has stepped up strikes on Iranian forces and Iranian-backed groups, such as the Lebanese militant organization Hezbollah. Although these groups are in Syria to support Assad, they are also openly hostile to Israel. As a result, the Israeli military has moved to preemptively target Iran and allied militias.
On Tuesday, the Israeli military also shot down a Syrian jet that allegedly strayed into its airspace. The Russian-made Sukhoi aircraft entered a little more than a mile into Israel's airspace before it was intercepted by two American-made Patriot missiles, the country's military announced.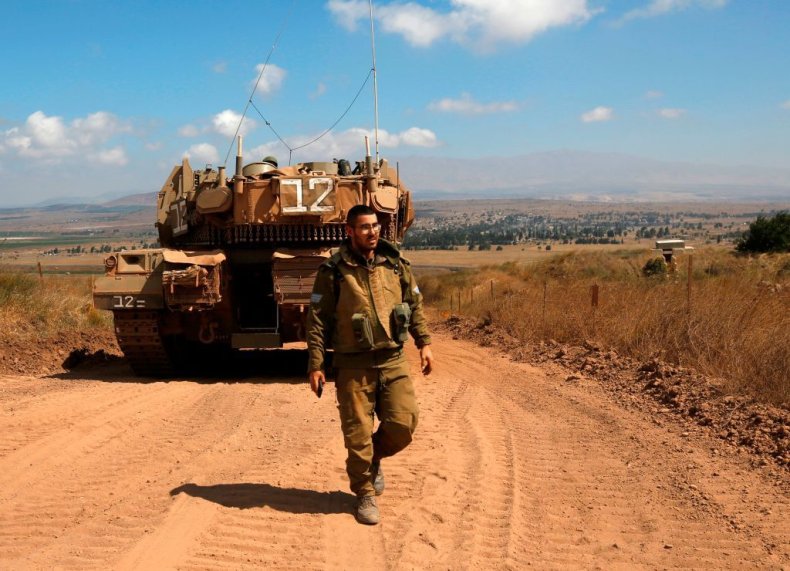 "Since this morning, there has been an increase in the internal fighting in Syria and the Syrian Air Force's activity," a military statement said. "The IDF [Israeli Defense Forces] is on high alert and will continue to operate against the violation of the 1974 Separation of Forces Agreement."
Although Israel has generally avoided targeting Syrian government forces, it has consistently moved to protect its airspace and territory against any perceived threat. When it comes to Syria's relationship with Iran, Israeli leaders have voiced strong opposition to Syrian President Bashar al-Assad's alliance.
In May, Israeli Energy Minister Yuval Steinitz appeared to threaten that his nation could kill Assad if necessary to stop Iran. "If Syrian President Bashar Assad continues allowing the Iranians to operate out of Syria, it would be the end of him, the end of his regime."