Netflix 2021 Cancelation Guide: Has Your Favorite Drama Been Canceled?
Netflix has released more and more shows as it has grown into a major TV force—but it has also been criticised by many viewers for canceling their favorite shows too early. Last year was no exception, with new shows like Outer Banks, The Queen's Gambit and Ratched proving popular with viewers while series like I Am Not Okay With This, The Society and The Chilling Adventures of Sabrina were given the ax.
2021 seems likely to continue this trend. Some huge Netflix shows are set to return, with Stranger Things, The Witcher and Narcos: Mexico expected to release new seasons. Other massive shows like Grace and Frankie, Dead to Me and The Kominsky Method are expected to come to an end after being canceled last year—and other shows are sure to be canceled too, much to some fans disappointment.
Below is a list of every scripted drama original series currently airing on Netflix. We will update this article throughout the year as some shows receive new seasons while others come to an end:
The status of every Netflix original drama series airing in 2021
This list was last updated on Friday, January 1, 2021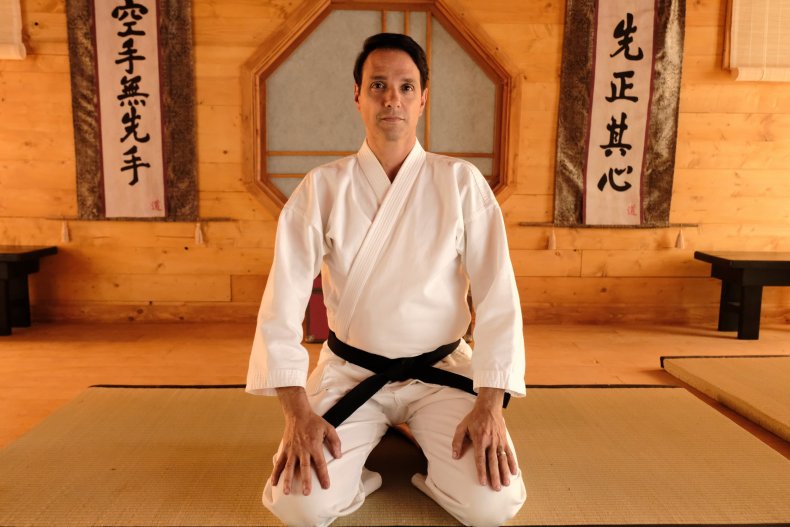 Alice in Borderland: Renewed for Season 2
Another Life: Renewed for Season 2
Always a Witch: Not yet renewed for Season 3
Ares: Not yet renewed for Season 2
Barbarians: Renewed for Season 2
Betaal: Not yet renewed for Season 2
Biohackers: Renewed for Season 2
Black Summer: Renewed for Season 2
Blood and Water: Renewed for Season 2
Bloodride: Renewed for Season 2, release date TBA
Bridgerton: Not yet renewed for Season 2
Cobra Kai: Renewed for Season 4
Criminal: Not yet renewed for Season 3
The Crown: Renewed for Season 5 and 6 – ending after S6
Control Z: Renewed for Season 2
Curon: Not yet renewed for Season 2
Cursed: Not yet renewed for Season 2
Dark Desire: Renewed for Season 2
Dash & Lily: Not yet renewed for Season 2
Delhi Crime: Renewed for Season 2
Diablero: Not yet renewed for Season 3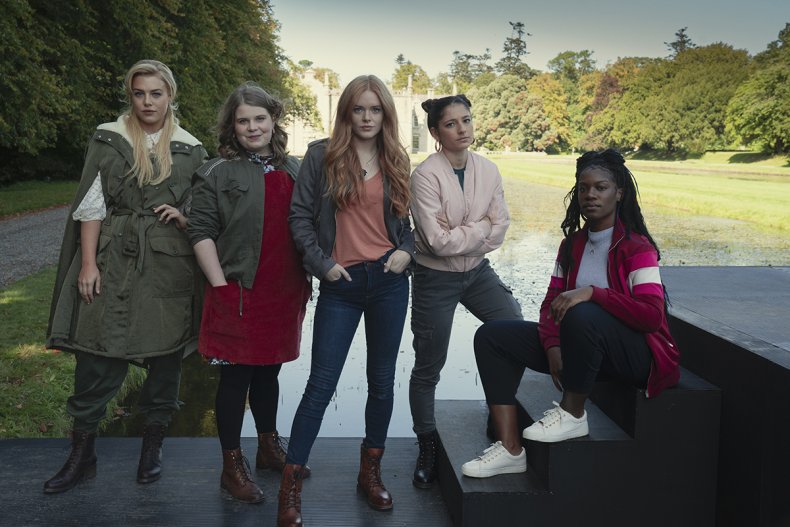 Elite: Renewed for Seasons 4 and 5
Equinox: Not yet renewed for Season 2
Ethos: Not yet renewed for Season 2
Extracurricular: Not yet renewed for Season 2
Fate: The Winx Saga: Season 1 released January 22; Not yet released for Season 2
Firefly Lane: Season 1 released February 3; Not yet released for Season 2
Followers: Not yet renewed for Season 2
The Ghost Bride: Not yet renewed for Season 2
The Gift: Renewed for Season 3 – ending after S3
Girls from Ipanema: Not yet renewed for Season 3
Go! Live Your Way: Renewed for Season 3
Good Morning Veronica: Not yet renewed for Season 2
Grand Army: Not yet renewed for Season 2
The Great Heist: Miniseries – not expected to return for Season 2
Hache: Renewed for Season 2
The Haunting of Bly Manor: Miniseries – not expected to return for Season 2
Homemade: Not yet renewed for Season 2
Into the Night: Not yet renewed for Season 2
Jamtara - Sabka Number Ayega: Not yet renewed for Season 2
Ju-on: Origins: Not yet renewed for Season 2
Kingdom: Not yet renewed for Season 3
Kissing Game: Not yet renewed for Season 2
The Letter for the King: Not yet renewed for Season 2
Locke and Key: Renewed for Seasons 2 and 3
Love 101: Renewed for Season 2
Lost in Space: Renewed for Season 3
Lucifer: Renewed for Season 5B and 6 – ending after S6
Luna Nera: Not yet renewed for Season 2
Lupin: Season 1 released January 8, not yet renewed for Season 2
Masaba Masaba: Not yet renewed for Season 2
The Mess You Leave Behind: Miniseries – not expected to return for Season 2
The Minions of Midas: Miniseries – not expected to return for Season 2
Monarca: Not yet renewed for Season 3
Mortel: Renewed for Season 2
Narcos Mexico: Renewed for Season 3
Omniscient: Not yet renewed for Season 2
Outer Banks: Renewed for Season 2
Ozark: Renewed for two-part Season 4 – ending after S4
Paranormal: Not yet renewed for Season 2
Paava Kadhaigal: Not yet renewed for Season 2
Persona: Not yet renewed for Season 2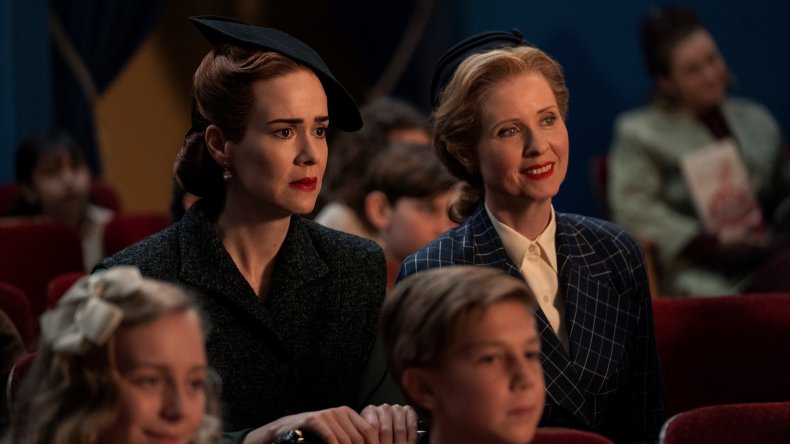 Puerta 7: Not yet renewed for Season 2
The Queen's Gambit: Miniseries – not expected to return for Season 2
Ragnarok: Renewed for Season 2
Raising Dion: Renewed for Season 2
Ratched: Renewed for Season 2
Reality Z: Not yet renewed for Season 2
The School Nurse Files: Not yet renewed for Season 2
The Search: Miniseries – not expected to return for Season 2
Selena: Not yet renewed for Season 2
She: Not yet renewed for Season 2
Sintonia: Renewed for Season 2
Social Distance: Not yet renewed for Season 2
Someone Has to Die: Miniseries – not expected to return for Season 2
Spectros: Not yet renewed for Season 2
Stranger Things: Renewed for Season 4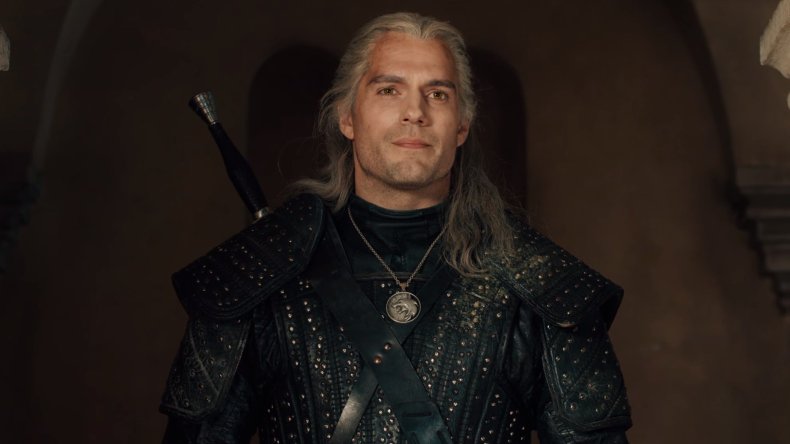 Summertime: Renewed for Season 2
Sweet Home: Not yet renewed for Season 2
Sweet Magnolias: Renewed for Season 2
Tiny Pretty Things: Not yet renewed for Season 2
Tribes of Europa: Season 1 released February 19, not yet renewed for Season 2
The Umbrella Academy: Renewed for Season 3
Vampires: Not yet renewed for Season 2
The Victims' Game: Not yet renewed for Season 2
Virgin River: Renewed for Season 3
Warrior Nun: Renewed for Season 2
The Witcher: Renewed for Season 2
The Woods: Miniseries – not expected to return for Season 2
Young Wallender: Renewed for Season 2