'Hellbound': Netflix Trailer, Release Date, Cast and Plot Details Revealed
Netflix has released the official trailer for the upcoming new K-drama series Hellbound, a fantasy thriller from South Korean director Yeon Sang-ho to be released next month.
Described by Netflix as "redefining the future of Korean films," Yeon garnered international fame following his 2016 box office hit zombie action picture Train to Busan and its 2020 sequel Peninsula.
Both films were selected for screening at the Cannes Film Festival in the year they premiered.
The intriguing trailer features a chilling narration by the show's lead character Jeong Jin-soo (played by Yoo Ah-in, known from Burning, #Alive and other Korean films and K-dramas) and striking visuals, from frightful supernatural beings and people in Grim Reaper-style black hooded suits wearing white, expressionless masks, all the way to chaotic explosions—set against a backdrop of eerie, dissonant music.
Hellbound has already received much buzz following the screening of a few episodes at some major film festivals, including in September at the Toronto International Film Festival (North America's largest film festival), where it was the first Korean series to be officially invited to the festival.
Earlier this month, Hellbound was also the only Korean series to be selected for screening at the London Film Festival.
When Will Hellbound Be Released on Netflix?
The original Netflix series will be released on the streaming platform on November 19. The show will be available for streaming in more than 190 countries, according to Netflix.
Hellbound Cast
Some of the show's main cast members include the following:
Yoo Ah-in (as Jeong Jin-soo, the leader of a religious cult known as "Sae Jinri Hwae")
Kim Hyun-joo (as Min Hye-jin, an attorney)
Park Jeong-min (as Bae Young-jae, a broadcast producer)
Won Jin-ah (as Song So-hyun, Bae Young-jae's wife)
Ryu Kyung-soo (as Yoo Ji, a priest from the cult)
Yang Ik-june (as Jin Kyeong-hoon, a detective)
Lee Re (as Jin Hee-jeong, Jin Kyeong-hoon's daughter)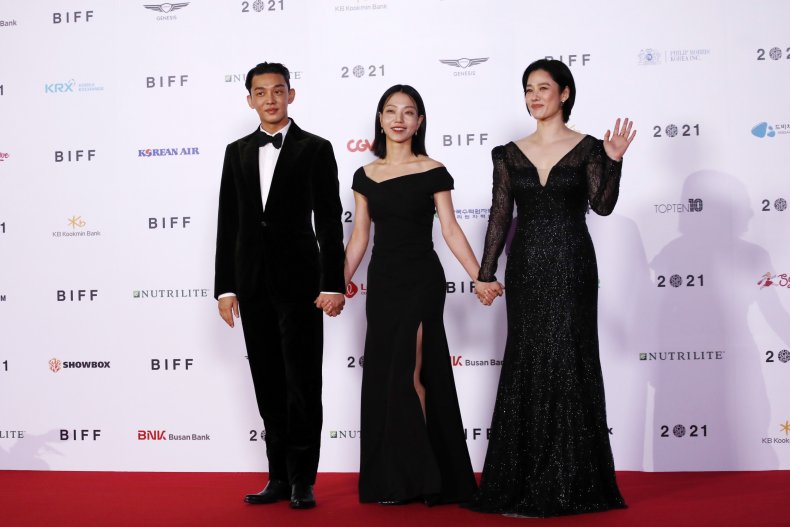 Hellbound Plot Details
The highly charged drama is about people trying to survive under conditions of "utter social chaos," according to Netflix.
Supernatural beings appear out of nowhere to condemn different people to hell, such as seen at the start of the trailer, when a child holding up a cake wishes his mother a "happy birthday", before a foreboding translucent being suddenly emerges, declaring in a deep, warped voice: "You will die in five days" to the mother.
According to South Korea's Star Today, a religious organization "Sae Jinri Hwae" (which translates to the "New Truth Society") sees a chance at revival and gains prominence in the midst of the chaos that ensues.
Jin-soo, the chairman of the religious cult, insists that the supernatural phenomena taking place is a divine warning to sinners, according to South Korea's Star News.
The narrator Jin-soo asks: "Why do people sin? Sin exists because humans choose to sin. We have forgotten about shame, remorse, repentance and redemption. God has found a way to directly show you what hell is like.
"You must become more righteous," he preaches into a microphone. "It's the fear that will set people free from sin."
"I'd like to welcome you all to the new world," Jin-soo says at the end of the trailer, while smirking eerily at the camera.
Hellbound is based on Yeon's popular webtoon of the same name, which was described by readers as "the most shocking in webtoon history."
The pressure is on for the highly anticipated new series from Yeon, who is known for delving sharply into the "uncertainties and absurdities of modern society" in his work, according to Star Today, following the unprecedented international success of Squid Game.