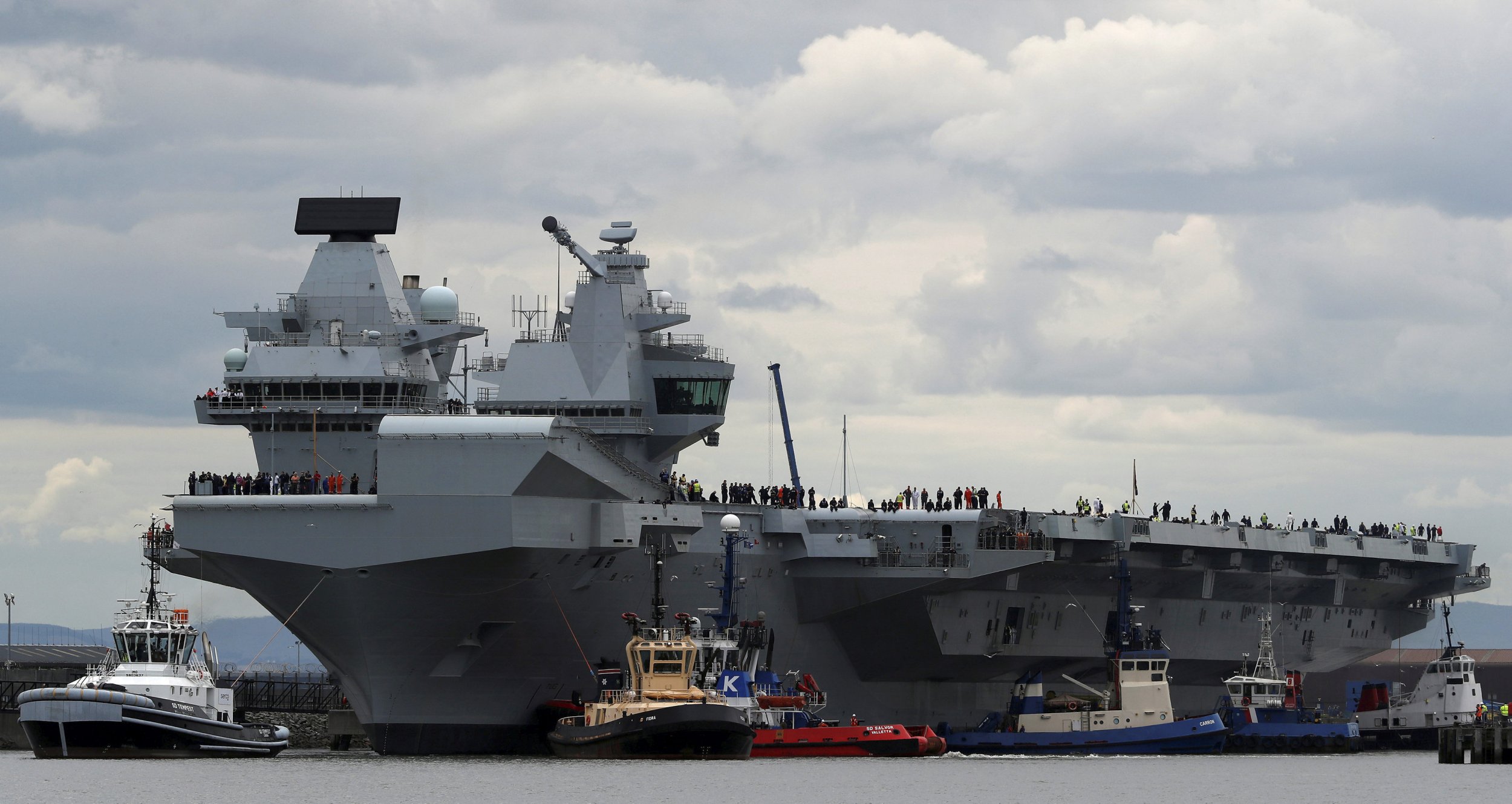 The U.K. is sending its two newest aircraft carriers into some of the world's busiest and most hotly contested waters in the South China Sea, The Guardian reports.
The 65,000-metric-ton HMS Queen Elizabeth aircraft carrier, the Royal Navy's largest ship, and her sister vessel, set to be christened HMS Prince of Wales in September, are heading to the Asia-Pacific for one of their first assignments. Sending a political message to China seems to be their first major objectives.
Related: China, India and Iran to send troops for Russia's bizarre military Olympics
"One of the first things we will do with the two new colossal aircraft carriers that we have just built is send them on a freedom of navigation operation to this area," Foreign Secretary Boris Johnson said in Sydney on Thursday. He said the aim of the commitment is "to vindicate our belief in the rules-based international system and in the freedom of navigation through those waterways which are absolutely vital for world trade."
The controversy of the waters stems from China's exclusive claim over large spans of the South China Sea, also claimed by a handful of neighbors. Beijing's island-building and militarization of the region has unnerved the West, Johnson said.
China has built up the atolls and islets in the waters not only to upgrade its geographical status but also its military utility, deploying ports, airfields and weapons on several of them. Beijing has denied the use of the infrastructure is for hostile purposes.
The Chinese government's claims over much of the South China Sea waters, which collectively carry an estimated $5 trillion of trade a year, stems from a 600-year-old mariners' charter. The U.N. has previously ruled against the Chinese.
Britain's pride in the HMS Queen Elizabeth has already sparked some somewhat menacing repartee with Moscow, after London boasted of the ship's likely superiority to Russia's "ship of shame," the Admiral Kuznetsov. Russia, which plans to renovate the aging vessel and continue operating it for another 20 years, fired back, dismissing the British ship as "merely a large, convenient naval target."
Beijing is yet to respond to Johnson's statement, but recent rhetoric from the Chinese capital has expressed irritation with the unwanted Western military presence in the South China Sea.
Earlier this week, the Chinese government accused the U.S. of running excessive surveillance operations off its coast and called on Washington to stop doing so. Chinese jets reportedly got very close to a U.S. Navy reconnaissance aircraft.