New U.K. Prime Minister Theresa May Vows to 'Build a Better Britain'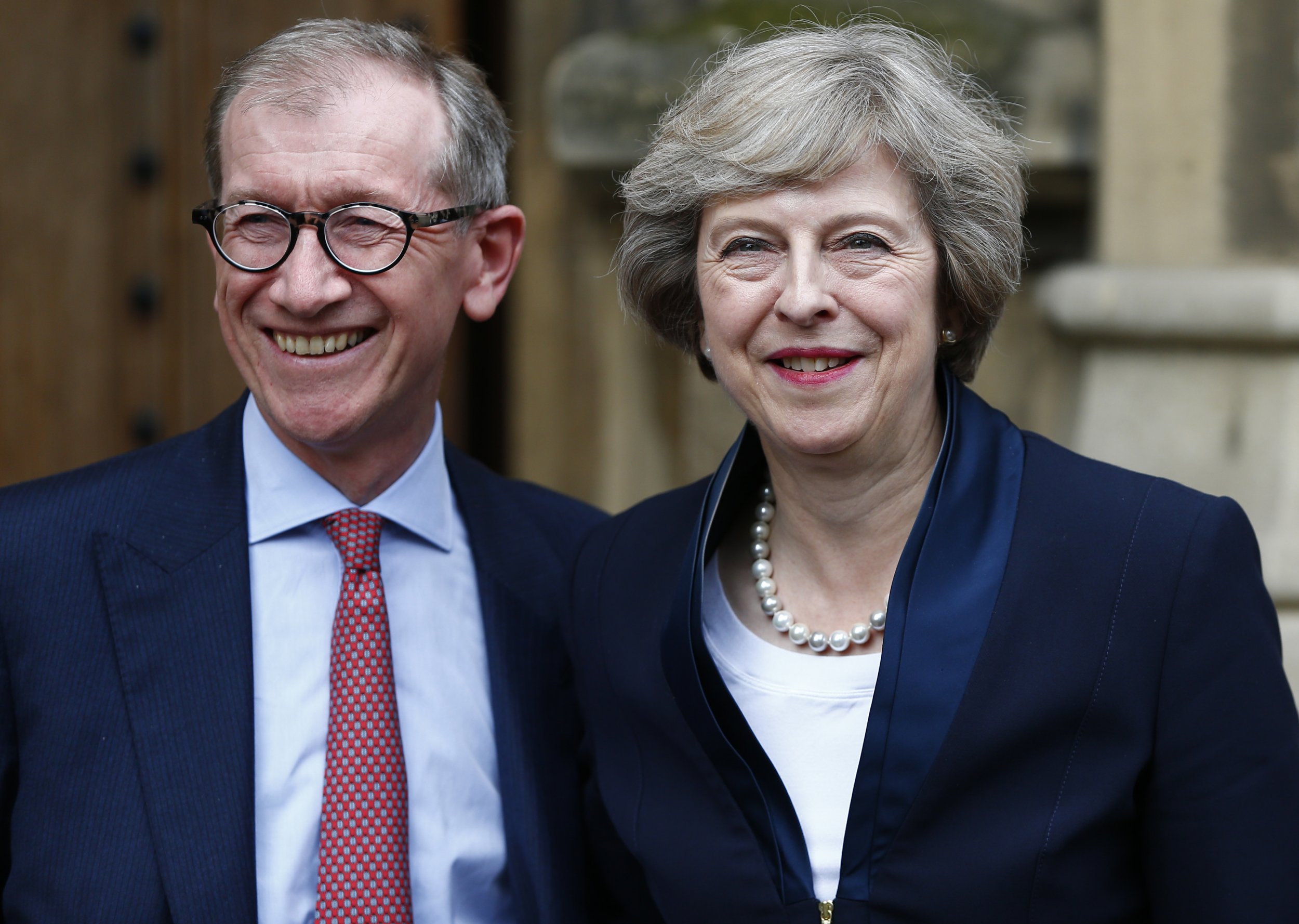 Theresa May has accepted an invitation from the Queen to form a new government, becoming the 13th holder of the post of prime minister and first lord of the treasury during Elizabeth II's reign.
May's elevation to the country's most senior political role, at the age of 59, completes a whirlwind rise that was triggered by the unexpected referendum vote for Brexit on June 23 that brought down predecessor David Cameron.
Speaking outside her new residence at 10 Downing Street, May said: "I have just been to Buckingham Palace where the Queen has asked me to form a new government. I have accepted."
May said she was "following in the steps of a great, modern prime minister" and said the true legacy of Cameron lay not in the economy, but in "social justice." She said he has led a "One Nation government" and intended to continue in that spirit.
"From the introduction of same sex marriage to taking people on low wages out of income tax altogether, David Cameron has led a One Nation government and it is in that spirit that I also plan to lead," she said.
May put social justice at the heart of her speech and said "the government I lead will be driven not by the interests of the privileged few."
She also stood firm on her promise that Brexit means Brexit. "As we leave the European Union we will forge a bold new positive role," she said. "Together, we will build a better Britain."
May is Britain's second female prime minister. She started her career at the Bank of England and became an MP in 1997. She held a variety of shadow cabinet positions before becoming home secretary when the Tories came into power in 2010. Similarities between May and former female prime minister Margaret Thatcher have frequently been made in recent days—citing her penchant for glamorous shoes as a nod to her predecessor's attention to style.
Cameron formally resigned as prime minister in a private meeting with the Queen at Buckingham Palace earlier Wednesday. The brief audience was followed by the arrival of Theresa May who "kissed hands" with the monarch before being officially appointed as the leader of the United Kingdom.
The Queen's acceptance of Cameron's resignation after six years in office came just minutes after he left 10 Downing Street for the last time. Flanked by wife Samantha and children Nancy, Elwen and Florence outside the famous black door, Cameron said that he believed he was leaving the country "immeasurably stronger" after his time in office.
In a clear bid to define the legacy that he will leave behind, Cameron spoke of his pride at reducing the deficit, introducing gay marriage, increasing international aid spending and cutting waits for NHS treatment.
He paid tribute to his wife, Samantha, who he described as "the love of my life" who has kept him "vaguely sane" and said he was "delighted that for the second time in British history the new prime minister will be a woman, and once again a Conservative."
Cameron said May would provide "strong and stable leadership in delivering the Conservative manifesto on which we were elected" and wished her well in negotiating the withdrawal from the EU, which voters backed in last month's referendum.