New York Police Get $200M Budget Increase after Crime Spikes 22 Percent in Year
The New York Police Department (NYPD) has received a $200 million budget increase as New York City experienced a 22 percent increase in crime in May compared to the same month last year.
The New York City Council approved the NYPD budget increase in a 39-6 Wednesday vote, according to NY1 News political reporter, Courtney Gross. The vote effectively increases the NYPD budget from $5.2 billion to $5.4 billion. The increase will go towards information technology upgrades, internal reform efforts and officer overtime.
The budget increase has coincided with a citywide increase in crime. In May, the city saw a 22 percent increase in crime compared with May 2020, the NYPD announced on June 3.
The increase was primarily driven by a 46.7 percent increase in robberies and a 35.6 percent increase grand larceny. A 20.5 percent increase in felony assault and a 73 percent increase in shooting incidents also contributed. Burglary was the only crime that occurred less often between the two periods. Only 37 reported murders occurred in both months.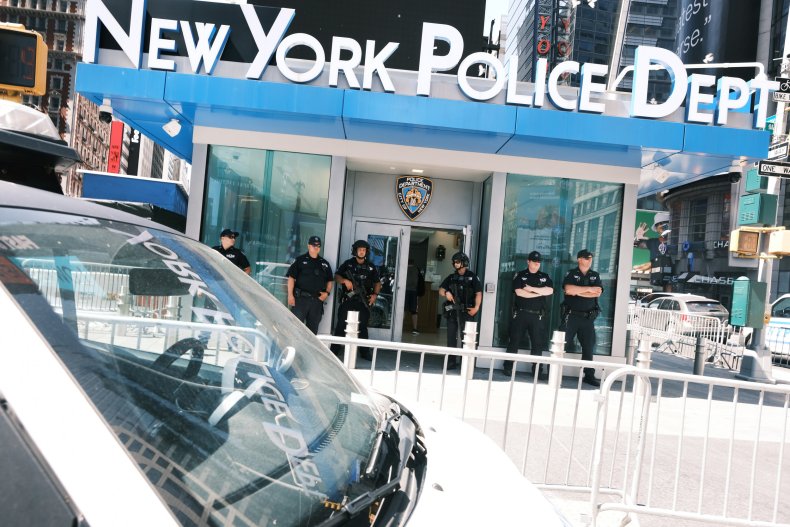 Despite the 2020 nationwide protests against police brutality and racial injustice, several signs suggest that New York City Democratic voters have rejected calls to "defund the police." In fact, the newly approved NYPD budget is just $600 million less than its 2020 budget of $6 billion.
The initial tallies for the mayoral race in the New York City Democratic primary have shown voters choosing police-supporting candidates over those that supported defunding the police. Former police officer and Brooklyn Borough President Eric Adams is currently leading the race. His campaign focused on increasing public safety and rebuilding trust between police and city residents.
Approximately 7 in 10 Democratic voters in the city would prefer a larger municipal police presence, according to a WNBC/Telemundo 47/Politico/Marist poll released mid-June.
As of June 7, 687 people have been shot in New York City in 607 incidents since the start of 2021—the highest year-to-date number in a decade, according to CompStat, a statistical system used by the NYPD. The pandemic's economic and physical strain worsened gun violence in areas where it was already high, experts told The New York Times.
Crime statisticians have warned against comparing crime statistics between 2020 and 2021. In 2020, crime dropped citywide partly due to COVID-19 lockdowns. Comparatively, in 2021, much more of the city has reopened, the Times noted.
In May, New York City Mayor Bill de Blasio said that he expects gun violence to reduce as jobs and new policing strategies return to the city. However, gun violence still came up as an issue in both of the recent televised debates for the city's Democratic mayoral candidates.
The newly approved $5.4 million NYPD budget only accounts for a part of the NYPD's actual operating costs, according to the New York political publication Gotham Gazette.
An additional $5.3 billion pays for officer fringe benefits, debt services and other departmental spending. As such, the NYPD's total annual expenditures will be closer to $11 billion. Additionally, the city paid out $205 million in legal settlements connected to the NYPD's actions in 2020.
Newsweek contacted the NYPD for comment.