New York Tops List of U.S. States With Most Active Coronavirus Cases
Nine states represent between 57,000 to 244,200 of the 1.6 million coronavirus cases nationwide, with New York, where new infections have been declining from around May and reaching a plateau from around June, holding the highest number of active cases (244,159).
California, the country's most populous state, has the second-highest number of active cases, with 214,856 recorded Thursday.
Nearly 200,000 in Florida and around 120,000 in Texas are reported to be currently infected, according to the latest tallies for Thursday.
California, Texas and Florida have each seen recent surges in new infections. All three states saw the closure of reopened bars, while other restrictions were implemented in a bid to mitigate the spread of infection.
Over 197,000 active cases were reported Thursday in Arizona, where less than 150 ICU beds were reported to be available on Tuesday.
Earlier this month, Arizona activated its Crisis Standard of Care plan to help hospitals prioritize scarce health care resources following the recent surge in COVID-19-related patients.
Novel coronavirus cases in the U.S. have surpassed 3.1 million, according to the latest report from Johns Hopkins University.
The country's total number of active cases—those who are currently infected, including patients being treated in hospital or recovering at home—was reported to be at 1,657,749 on Thursday, according to data compiled by Worldometer, whose data is used by Johns Hopkins University.
Thursday's total active case count marked a nearly 50 percent (48.5 percent) increase since the figure reported a month ago, when 1,116,327 active cases were recorded on June 9.
The country saw large spikes in active cases from around March 26, when the number active cases began increasing by 20,000 to 30,000 a day.
Total active cases saw slight dips on May 12, 22 and 31 as well as on June 4, before rising sharply again from June 5, according to data from Worldometer.
U.S. states with most active cases
Source: Worldometer (as of July 10)
New York: 244,159
California: 214,856
Florida: 197,802
Texas: 119,641
Arizona: 97,292
New Jersey: 92,564
Georgia: 87,517
Maryland: 63,027
Virginia: 56,986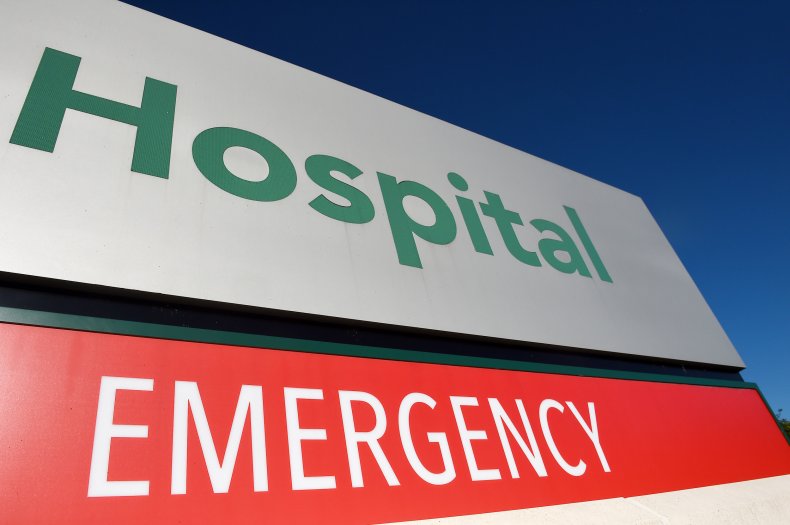 Last month, Texas Gov. Greg Abbott announced a "temporary pause" on further reopenings after the outbreak took a "very swift and very dangerous turn" across the state, he noted at a press briefing.
At least 56 hospitals across 25 Florida counties were reported to have reached full bed capacity at their intensive care units (ICU).
The novel coronavirus, first reported in Wuhan, China, has spread to more than 12.2 million people across the globe, including over 3.1 million in the U.S. Over 6.7 million globally have reportedly recovered from infection, while over 555,400 have died, as of Friday, according to the latest figures from Johns Hopkins University.
The graphic below, provided by Statista, illustrates the countries with the most COVID-19 cases.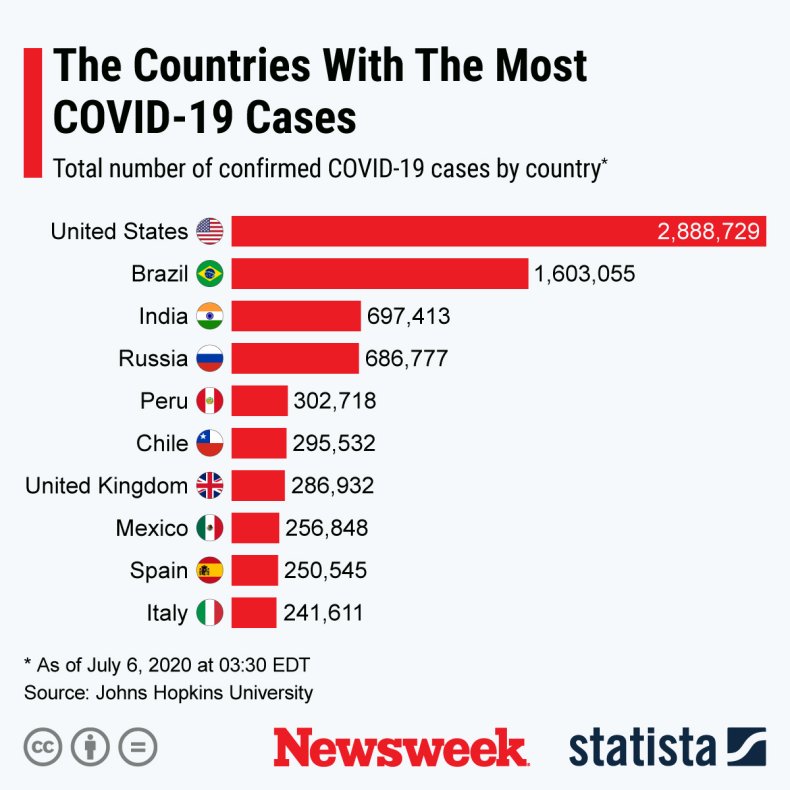 The graphic below, provided by Statista, illustrates the surge in COVID-19 cases in the U.S.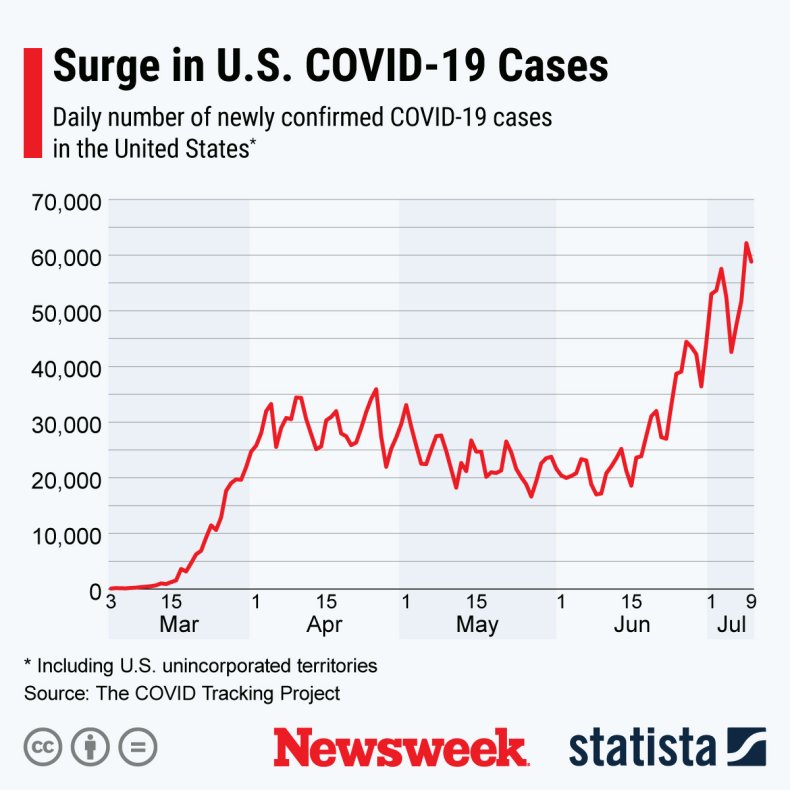 The graphic below, provided by Statista, illustrates the spread of COVID-19 across the U.S.