Nice Attack: Five Charged Over Assistance in Mohamed Bouhlel's Truck Massacre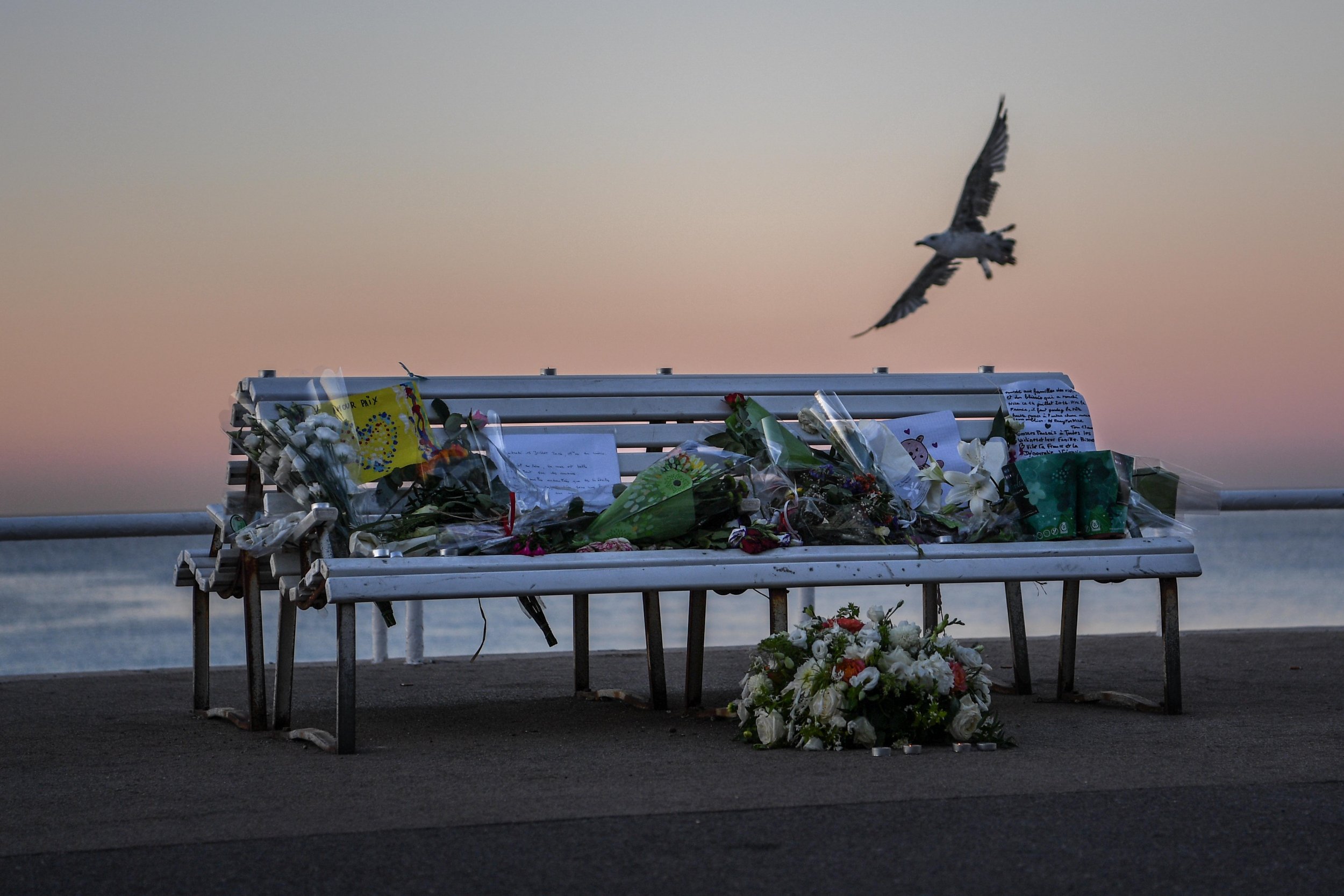 French counter-extremism judges have formally charged five suspects in connection with the truck attack in the French Riviera city of Nice, the Paris prosecutor said late Thursday.
Mohamed Lahouaiej Bouhlel hurtled down the city's Promenade des Anglais in a 19-tonne refrigerated truck last Thursday, leaving 84 people dead and more than 200 wounded as thousands celebrated the Bastille Day fireworks.
Francois Molins had said earlier on Thursday that Bouhlel had planned the attack for months and carried it out with the assistance of the five suspects. One of the suspects, only identified as Mohamed Oualid G., was said to have returned to the scene of Bouhlel's crime the next day to film.
The suspects include French-Tunisian national Ramzi A., 22, Tunisian nationals Chokri C., 37, and Mohamed Oualid G., 40, Albanian national Artan H., 38, and his French-Albanian wife Enkeledja Z. French intelligence services had no knowledge of any of the suspects. Only one suspect, Ramzi A., had a criminal record.
Meanwhile, authorities in Nice have declined a request from French counter-extremism police to wipe surveillance footage of the truck attack, as the government and police faces criticism over the amount of security present at the promenade before the attack took place.
An official from Nice City Hall, speaking to the Associated Press on condition of anonymity, said that the SDAT counter-extremism agency sent a letter to the city to say that the footage should be destroyed.
The city is countering that request with a legal complaint, saying that the footage could be evidence in the investigation into the attack. No reason for the order was given, but French media has suggested that authorities did not want the images of the truck attack to be used for the propaganda of jihadi groups such as ISIS.
It comes after Interior Minister Bernard Cazeneuve said that French national police were guarding the pedestrianized boulevard but later conceded that only local police, carrying light arms, were at the entrance of the promenade. Police have opened an internal investigation into last Thursday night's events.