Nick Cannon Has Something to Say About Daughter's Kim Kardashian TikTok
Nick Cannon has reacted to a TikTok post featuring his daughter, Monroe, alongside his exes, Mariah Carey and Kim Kardashian.
On Monday, SKIMS founder Kardashian, 42, shared a video of herself alongside singer Carey, 53, and their respective daughters North West, 9, and Monroe, 11.
In the fun-filled clip, North and Monroe are seen singing along to Carey's track "It's a Wrap." Their mothers suddenly appear on either side of the frame and start singing into their hairbrushes.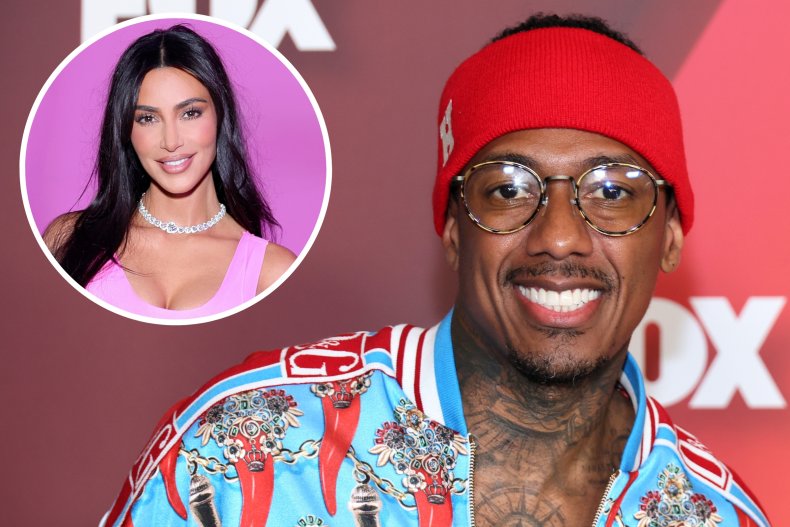 The youngsters then playfully attempt to push their mothers out of the shot. The clip ends with all four laughing with one another.
When the video was shared on the Instagram account of Hollywood Unlocked, a host of social-media users posted comments.
One of them was Cannon, 42, who said: "Not to mention I produced and co-wrote this song!!!" He added a laughing emoji, a flame and a heart to his comment.
Cannon and Carey's daughter Monroe has a twin brother called Moroccan. Cannon has gone on to have multiple children with several women in more recent years.
While The Masked Singer host Cannon's busy love life has sparked a series of memes and jokes, the comedian previously revealed that he would never consider marrying another woman again—unless it was Carey, from whom he split in 2014.
During an appearance on rapper T.I.'s ExpediTIously podcast in 2019, Cannon said: "I think I'll never be able to be with just one woman again. I did it in marriage, I was very faithful in my marriage.
"The reason why we split up had nothing to do with infidelity, nothing like that. Once I stepped away from that, I [realized] that construct is not designed for me.
"I gave it my all," he said of his marriage. "Because even before that, I was like, 'I don't believe in marriage.' But, s***, it was Mariah Carey. Whatever she say, I'm with it. If she wanted to say we was going to the moon, I'm like, 'Let's go.'
"I know I'll never be in a relationship again," Cannon said. "I know I'll never be married again... [I don't] want to have to answer to anybody. [I want to] be by himself... forever."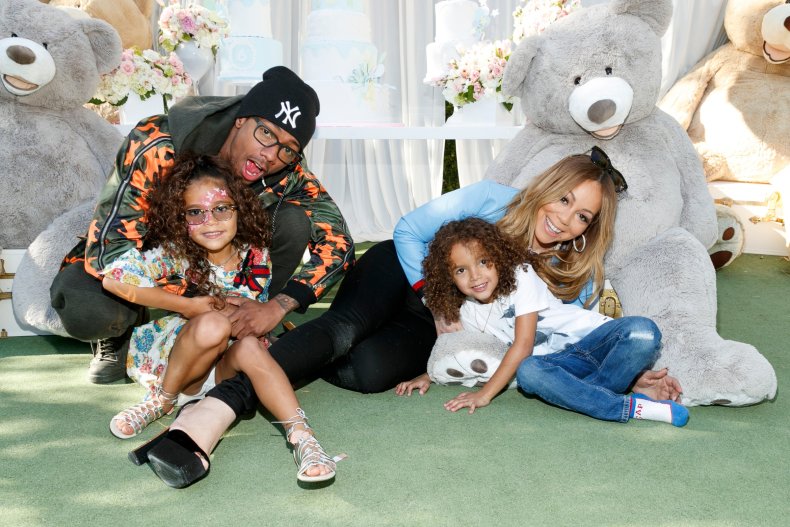 Cannon also revealed at the time that there is one person who could get him down the aisle again: "If I was to do it again, it would be to her. It would be Mariah," he said.
Carey and Cannon tied the knot in the Bahamas in April 2008. They separated and filed for divorce in 2014, before briefly reuniting in 2015. Their divorce was finalized in 2016.
Meanwhile, Cannon said in 2021 that Kardashian left him heartbroken after they dated between 2006 and 2007.
"We were kids, we were young," Cannon said during an appearance on Drink Champs podcast. "I was really into her, I was vibing... [She's] an amazing person."
While Cannon confessed that Kardashian "broke [his] heart," he was quick to point out that there were no hard feelings on his part.
"It was almost 20 years ago," he said. "We were kids... Long story short, we were getting pretty serious back then... It was getting serious... I was hanging out with the family."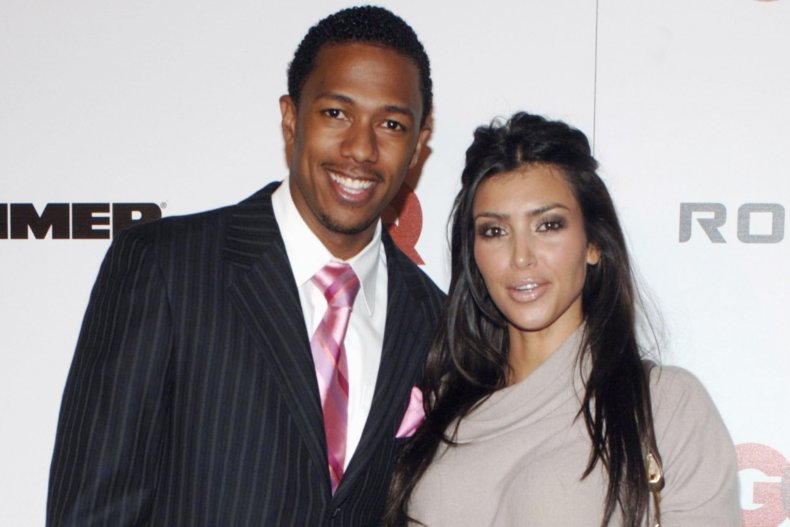 Drumline star Cannon has fathered 12 children in total, with the bulk of his offspring arriving in quick succession over the past two years.
On December 14, Cannon and model Alyssa Scott announced the birth of their daughter, Halo. They also had a son, Zen, who was born in June 2021. The boy died in December 2021 from a brain tumor caused by hydrocephalus, an abnormal increase in fluid in the brain.
Weeks before Halo's arrival, Cannon and radio personality Abby De La Rosa welcomed a daughter called Beautiful Zeppelin on November 11. This is the third child for Cannon and De La Rosa, as their twins Zion Mixolydian and Zillion Heir were born in June 2021.
Cannon announced via Instagram on September 14 that he and former The Price Is Right model Lanisha Cole had welcomed a girl named Onyx Ice Cole.
Nine days later, on September 23, Wild 'n Out host Cannon had a son, Rise Messiah Cannon, with former Miss Universe contestant Brittany Bell, the pair's third child together.
Cannon also shares son, Golden Sagon, 5, and daughter, Powerful Queen, who turned 2 in December, with Bell.
Amid his busy year, Cannon had a son, Legendary Love, in July with model Bre Tiesi.
California native Cannon admitted in an interview in December that he wishes he could spend more time with his brood.
"Being a father of multiple kids, it's always the biggest guilt on me is that I don't get to spend enough time with all my children," Cannon said during an appearance on The Checkup: With Dr. David Agus. "One, because I'm constantly working and two, because I'm just spread thin."