Nicolle Wallace Says House Republicans Are 'Going Home in 2 Years' Over 'QAnon Caucus'
Commenting on Republican Minority House Leader Kevin McCarthy of California's refusal to remove Marjorie Taylor Greene from her recent committee assignments despite her extremist views, former communications adviser to President George W. Bush, Nicole Wallace, called some House Republicans the "QAnon caucus," a reference to the conspiracy theory that Democratic and Hollywood elites control a cannibalistic international child sex-trafficking ring.
The Quote
Speaking on MSNBC, Wallace said:
"I mean, this now becomes the Qanon Caucus. Kevin McCarthy's failure today wasn't just a failure to strip Marjorie Taylor Greene of her committee assignments, it was a failure to confront QAnon in the heart of the House Republican conference and I cannot fathom any company would give money to the House Republicans ever again for having a Parkland denier, 9/11 truther in their midst to have had today, to have had an opportunity handed to them to have cover from Mitch McConnell and Joni Ernst and the Wall Street Journal editorial page. Hello! These people write your checks! You are all going home in two years. Nuts."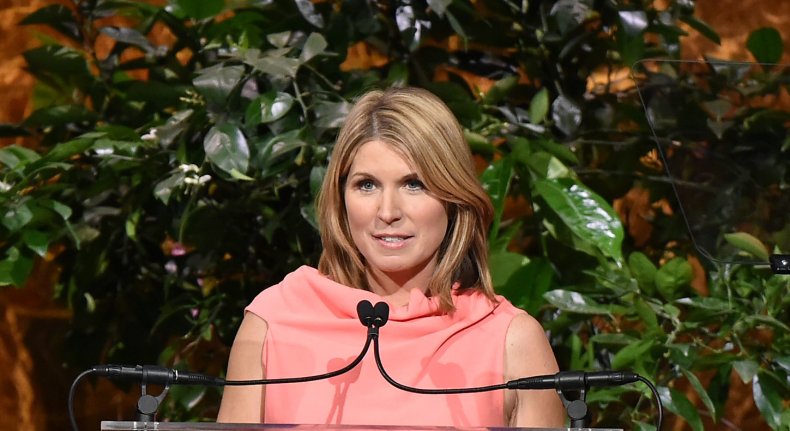 Why It Matters
House Democrats have clamored for Greene to be removed from her committee assignments to the House Committee on Education and Labor and the House Budget Committee, stating that the influential seats legitimize her extremist views.
On Thursday, House Democrats will vote to remove Greene from her committee assignments, forcing Republicans to go on the record about whether they support Greene.
In a Wednesday statement, Pelosi criticized McCarthy, stating, "McCarthy's failure to lead his party effectively hands the keys over to Greene—an anti-Semite, QAnon adherent and 9/11 Truther."
In Greene's past social media comments, she has advocated for violence against House Speaker Nancy Pelosi and former President Barack Obama, said that an airplane never hit the Pentagon during the September 11 terrorist attacks, accused former Secretary of State Hillary Clinton of slicing off a child's face and wearing it and many other conspiracy theories.
The Counterpoint
On Wednesday, McCarthy claimed that Greene had specifically denounced her past comments in support of QAnon, her belief that all school shootings were staged events meant to increase firearm regulations and her belief that wealthy Jews used a space laser to start the 2020 west coast wildfires.
"I denounce all those comments that were brought up," McCarthy said. "[Greene] came inside our conference and denounced them as well. She said she was wrong. She has reached out in other ways and forms and nothing she has said has been based upon [things she has said] since she has been a member of Congress... The voters decided she could come and serve."
Greene has claimed that Democrats and their "bloody henchmen" the mainstream media has highlighted her past social media comments to "destroy Republicans, your jobs, our economy, your children's education and lives, steal our freedoms, and erase God's creation."
Newsweek contacted McCarthy's office for comment.