Nigeria and China: Will Pandas Ride to Buhari's Budgetary Rescue?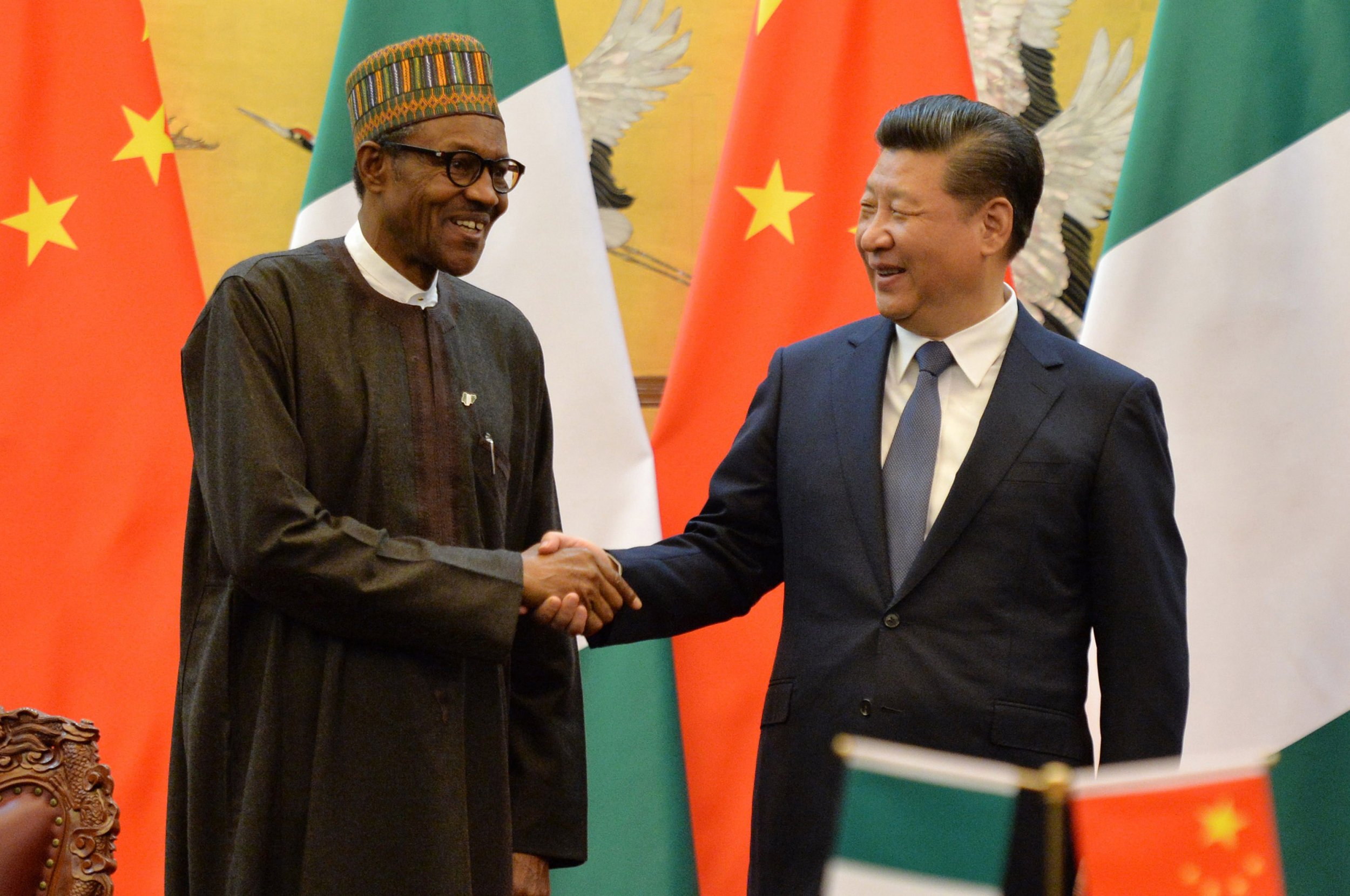 Behind the scenes, the Chinese have been lecturing African governments on financial transparency. The huge largesse of the Chinese is now accompanied by a desire to see their funds well spent—and accounted for. Privately, they have been aghast at Jacob Zuma's government in South Africa, which went through three finance ministers in a week in December 2015. The lack of planning and responsibility—not to mention the president's inability to understand economics—have raised eyebrows in Beijing.
By way of contrast, in Nigeria's President Muhammadu Buhari —who arrived in China on Monday for a four-day working visit—the Chinese see a model of a disciplined man who is seeking, against huge odds, to restore responsibility to his country's messy financial affairs.
President Buhari's visit is an important one for Africa. Within his high-powered delegation are the Ministers of Trade and Investment, Transport, Water Resources, and Defense. The first three play to traditional Chinese strengths in assistance to Africa and Buhari has a particular need to upgrade both the Nigerian road network and its water supply system. He is also hoping for a solid agreement on scientific and technological cooperation.
The inclusion of the Minister of Defense may well be to discuss the provision of Chinese military equipment to help defeat Boko Haram. The military response of Buhari's predecessor, Goodluck Jonathan, was hugely ineffective against the militants, who have rampaged through northeast Nigeria since 2009. Much money set aside to re-equip the Nigerian army was stolen and often the soldiers were outgunned by better-armed and faster-moving opposition. A former army general himself, Buhari would have seen this as a huge embarrassment as well as a threat to national security.
But it is in the financial sector that all eyes will be watching the visit. Nigeria's Finance Minister Kemi Adeosun said in a Saturday breakfast meeting with financial journalists that the 2016 Nigerian deficit— estimated to be 2.2 trillion naira ($11.6 billion) —could be financed by the issue of Panda Bonds - or basically, a bond launched by a foreign entity in China. It depends on the Chinese market but can yield for investors, on past performance, between 3.3 and 3.4 percent. What it means in actual practice is the Chinese purchase of foreign debt. It can even be toxic debt. The Chinese purchased much US toxic debt in the 2008 economic meltdown, but did so without the use of bonds. Either with or without the use of bonds, it allows Chinese leverage over the foreign economy concerned.
It seems likely that Buhari will discuss this issue directly with China's President Xi Jinping. Buhari and Xi concluded an agreement on Tuesday regarding the free flow of the yuan (renminbi) in Nigerian banks. The yuan will now be part of Nigeria's foreign exchange reserves. If Nigeria needs the inflow of liquidity, in whatever form, the Chinese also see their outreach to Nigeria as part of a changed globalisation in which they are seeking to secure new advantages.
But, it is not just President Buhari who has been at work in China. Nigerian billionaire industrialist Aliko Dangote —Africa's richest man— signed a $2 billion loan agreement with the Industrial Commercial Bank of China on Tuesday that will help him expand his cement industry in Nigeria.
The defining aspect of a new page in Chinese outreach to the changing globe is one which no longer offers only huge grants and soft loans. Those will still feature. Increasingly, financial instruments like bonds, commercial bank loans and export credits will be part of the Chinese packages. It becomes, increasingly, a business model, rather than aid. It is in this view of a business model that the Chinese can see fruitful relations with Buhari's Nigeria and—seemingly—are yet to be convinced about Zuma's South Africa.
Stephen Chan is a professor of World Politics at SOAS University of London. He was a member of the Trilateral Dialogue between Africa, China and the U.S.. A former international civil servant, he has published 29 scholarly books and received the OBE for "services to Africa and higher education."