Nigeria Arms Scandal: Olisa Metuh Released on Bail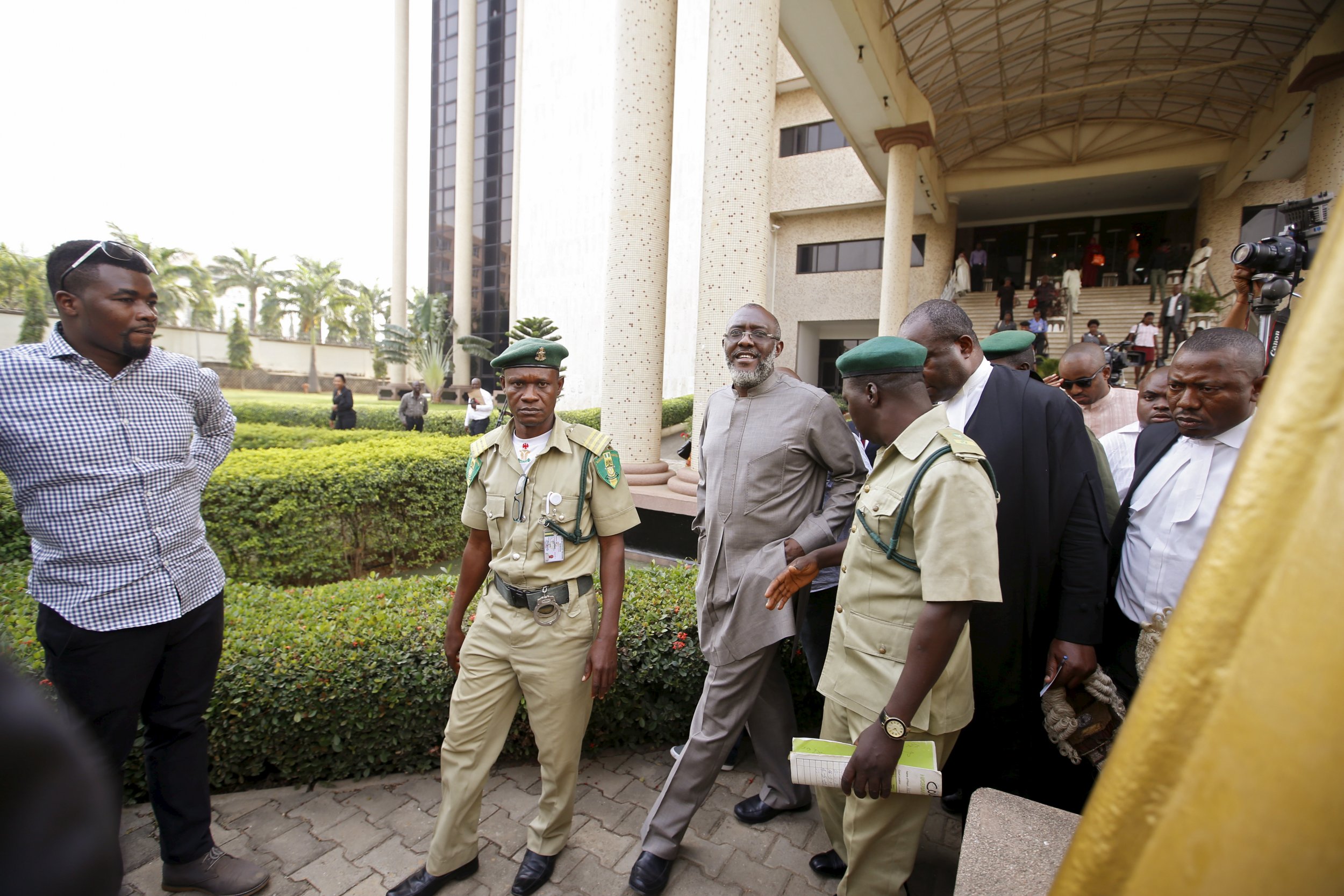 The spokesman of Nigeria's opposition party has been released on bail amid accusations of his being involved in a $2 billion arms corruption scandal, Premium Times reported.
Olisa Metuh, the publicity secretary for the People's Democratic Party (PDP), is one of a series of high-profile figures in Nigeria who have been arrested on allegations of illicitly receiving money earmarked for fighting Boko Haram. The scandal centers on Sambo Dasuki, Nigeria's former national security advisor, who is accused of $68 million worth of fraud and money laundering. Metuh is accused of diverting 400 million naira ($2 million) of arms money between November 2014 and March 2015 to use for campaigning purposes for the PDP. Both Dasuki, who is still in detention, and Metuh deny the charges.
A government investigation ordered by President Muhammadu Buhari in 2015 found that $2 billion of arms money had gone missing. As well as Dasuki and Metuh, Nigerian authorities have arrested former Defense Minister Bello Haliru Mohammed and his son, Bello Abba Mohammed, also on accusations of diverting arms money. Both deny the charges against them and were granted bail earlier in January.
Metuh was granted bail on January 19 but remained in detention after failing to meet the terms, which required he pay 400 million naira ($2 million) as bond and provide two sureties who own properties in the Maitama district of Nigeria's capital, Abuja. He was released from Kuje Prison on Thursday, after meeting the conditions of his bail. Adeyanju Deji, the PDP's director of new media, tweeted a picture with Metuh following his release (Metuh is on the right):
Dasuki and Bello Haliru Mohammed both served under former Nigerian President and current PDP member Goodluck Jonathan. Jonathan tweeted on Wednesday that he will not comment on the arms scandal while judicial proceedings are ongoing.
Boko Haram's six-year insurgency has killed more than 17,000 people and internally displaced around 2 million Nigerians. The militants have been pushed back into their stronghold of northeast Nigeria but continue to be suspected of carrying out suicide bombings in Nigeria and neighboring countries.