Goodluck Jonathan Keeps Silent on Nigerian Arms Scandal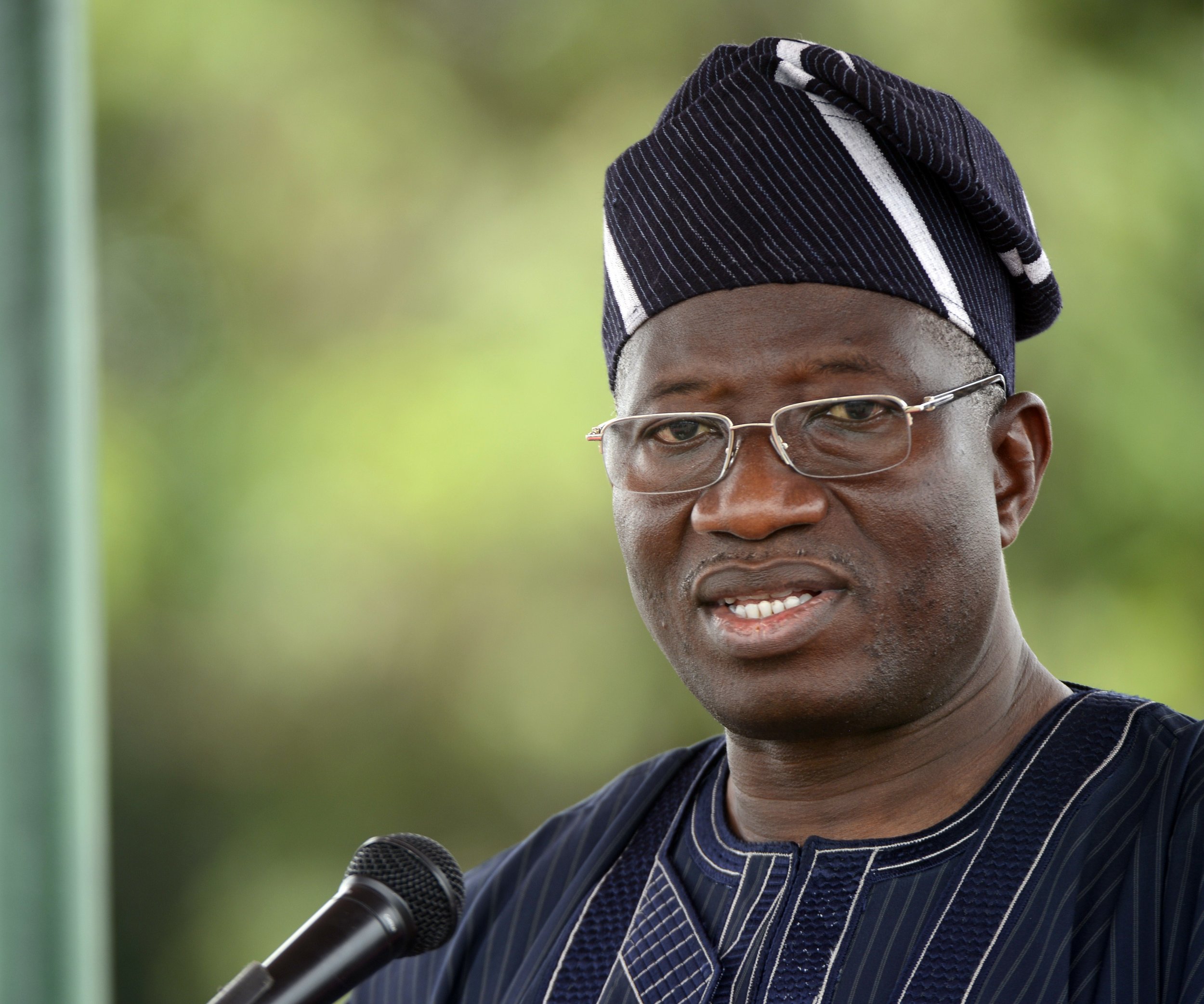 Updated | Former Nigerian President Goodluck Jonathan has refused to discuss an arms corruption scandal in which members of his government are accused of misusing billions of dollars earmarked for the fight against Boko Haram.
The scandal centers on Sambo Dasuki, who Jonathan appointed as Nigeria's national security advisor in 2012. Dasuki was arrested in December 2015 in connection with a government investigation ordered by President Muhammadu Buhari. The investigation found that $2 billion of arms funds had gone missing during Dasuki's tenure. He was charged with 19 counts of fraud totaling $68 million but pleaded not guilty on all counts.
Other high-profile figures allegedly implicated in the scandal include former Nigerian Defense Minister Bello Haliru Mohammed, who served under Jonathan between 2011 and 2012, and Olisa Metuh, the national publicity secretary of the People's Democratic Party (PDP), of which Jonathan is a member. A spokesman for Buhari recently said that there was no accord between the current and former presidents protecting Jonathan from prosecution if evidence were to arise implicating him.
Jonathan, who served as Nigerian president between 2010 and 2015, said via Twitter on Wednesday that he did not wish to prejudice ongoing judicial proceedings by commenting on the matter at present.
The former Nigerian leader also refused to be pushed on the matter in an interview with France 24's Eye on Africa program on Wednesday, when he insisted that the matter be left to the courts and added that his government had laid the groundwork for the fight against Boko Haram.
Jonathan was defeated in a March 2015 election by Buhari and was praised by his opponent for accepting the result and allowing for a peaceful transition of power. Upon his election, Buhari made recovering government funds lost to corruption a priority of his presidency. Nigerian Information Minister Lai Mohammed said earlier in January that 1.34 trillion naira ($6.7 billion) of public funds had been lost to corruption between 2006 and 2013.
Boko Haram has been pushed back into its stronghold of northeast Nigeria under Buhari's administration, though the group is still capable of carrying out suicide bombing attacks. Femi Adesina, a media advisor to Buhari, recently claimed that Jonathan's administration lost "millions of dollars" negotiating with people posing as Boko Haram leaders for the release of more than 200 Nigerian schoolgirls kidnapped by the militants from their school in Chibok. Jonathan's office was unavailable to comment on the allegations at the time.
This article has been updated to include a recent statement by a spokesman for President Buhari.