Goodluck Jonathan Lost 'Millions' to Fake Boko Haram Leaders: Buhari Adviser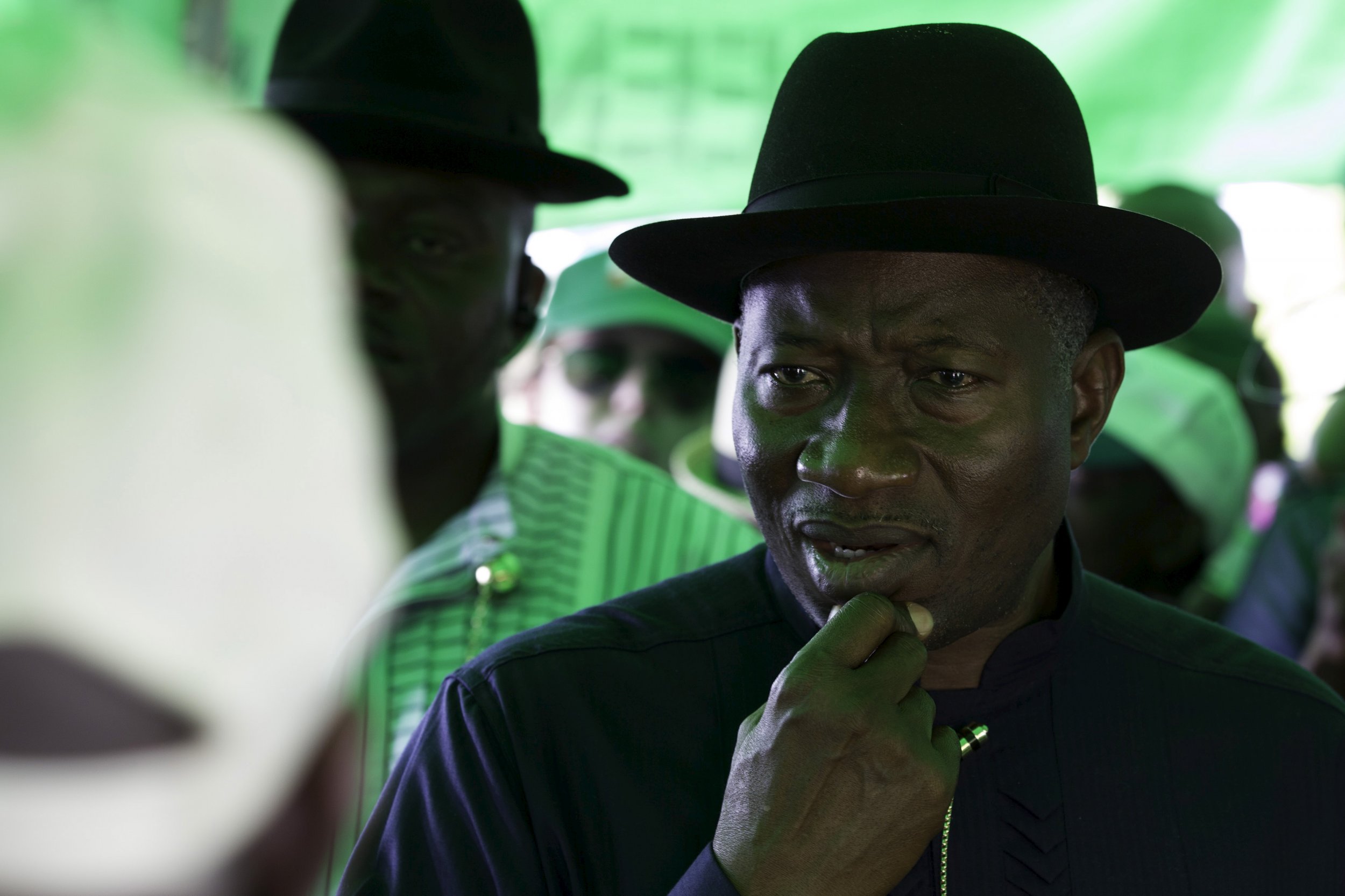 Former Nigerian president Goodluck Jonathan spent millions of dollars negotiating with people posing as leaders of the Boko Haram militant group, an adviser to current president Muhammadu Buhari has claimed.
Femi Adesina, special adviser to President Buhari on media and publicity, said that the Jonathan administration undertook the negotiations in a failed bid to secure the release of more than 200 girls kidnapped from their school dormitories in Chibok in April 2014. Adesina made the comments in an interview with Lagos-based Radio Continental on Friday and shared extracts of the interview on his Facebook page.
President Buhari recently said he would be willing to negotiate without preconditions with the militant group over the release of the Chibok girls "if a credible leader of Boko Haram can be established." During his first annual presidential media chat on December 30, however, Buhari admitted that the government didn't have enough intelligence on the girls' whereabouts. His comment prompted the organizers of the Bring Back Our Girls campaign to call for a march on the State House in the capital Abuja, which is scheduled for January 14.
Adesina said that the Buhari administration was being careful in its dealings with Boko Haram after the problems Jonathan's government allegedly encountered.
"We need to know a little bit of what happened behind the scenes, between the last government and some people masquerading as the leadership of Boko Haram who wanted to get the Chibok girls released," he said. "They actually turned it into a franchise, it became a commercial thing and they got money, possibly in millions of dollars, only for government to discover it had been swindled."
Newsweek contacted the office of Goodluck Jonathan for a comment on the allegations but received no immediate reply.
Buhari defeated Jonathan in presidential elections in March 2015 and made tackling Boko Haram one of his top priorities, setting his military an end of 2015 deadline by which to reclaim all Nigerian territory held by the militants. Despite the fact that the group continues to carry out deadly attacks, Buhari claimed on December 24 that Nigeria had "technically" won the war against Boko Haram, who he said were reduced to using improvised explosive devices (IEDs) and could no longer take control of population centers.