Nigeria: Buhari Will go Over Budget "Ministry by Ministry" Before Signing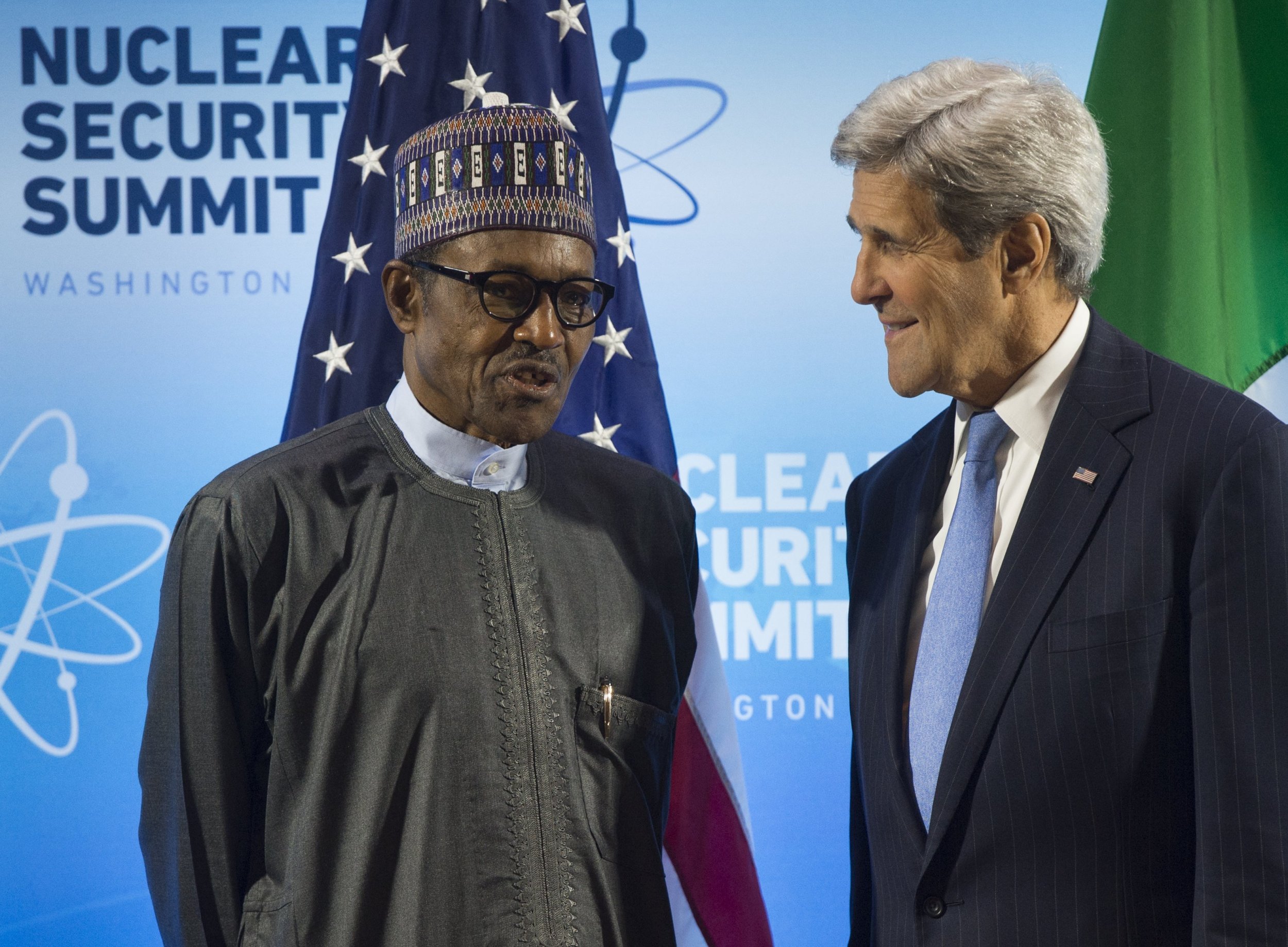 Nigerian President Muhammadu Buhari says he needs to conduct a close review of the country's budget before approving it.
The long-running saga of Nigeria's 2016 budget appeared to be coming to an end when the National Assembly passed it on March 23. But despite being sent the document more than a week ago, Buhari has declined to sign off on the record 6 trillion naira ($30 billion) budget, which was first proposed in December 2015.
Speaking on the sidelines of a U.S. nuclear summit in Washington on Thursday, the president said he would have to review the budget "ministry by ministry" to ensure that there had been no malpractice in its preparation or passing. Nigerian anti-corruption groups had previously discovered huge irregularities in the budget—such as 795 million naira ($4 million) being set aside for the renovation of one unnamed ministry's website—and government officials including Nigerian Health Minister Isaac Adewole publicly disowned the fiscal plan, accusing "rats" of padding the budget.
"Some bureaucrats removed what we put in the proposal and replaced it with what they wanted," Buhari said in a statement released by the Nigerian presidency on Thursday. "I have to look at the bill that has been passed by the National Assembly, ministry by ministry, to be sure that what has been brought back for me to sign is in line with our original submission."
In a meeting with U.S. Secretary of State John Kerry, the Nigerian leader also requested the cooperation of the U.S. in reclaiming billions of dollars of state funds lost to corruption. Nigerian Information Minister Lai Mohammed said in January that at least 1.34 trillion naira ($6.8 billion) in public funds had been lost between 2006 and 2013 and Buhari has made tackling corruption a key goal of his administration.
Kerry said he had been told that "billions of dollars" of Nigerian money were circulating in the U.S. financial system and pledged to help with the recovery of stolen funds. "It's not easy to hide that amount of money and we are pretty good at tracing [it]," said Kerry, who added that U.S. officials will meet with Nigeria's anti-corruption agency, the Economic and Financial Crimes Commission, to discuss further cooperation.