Nigeria President Muhammadu Buhari Orders Military to Crush Insurgents But Biafra Separatists Vow to Fight On
Nigeria's President Muhammadu Buhari has returned to work after a three month absence with his sights set on crushing the dreams of Biafran insurgents who want to divide Nigeria—but they are not giving up easily.
The 74-year-old president came back to Nigeria on Saturday after spending more than 100 days in the U.K. receiving treatment for an undisclosed ailment.
In his first major speech after returning, Buhari said he was concerned by Nigerians who have "crossed our national red lines by daring to question our collective existence as a nation" and warned that threats to Nigeria's unity would not be tolerated.
"Nigeria's unity is settled and not negotiable. We shall not allow irresponsible elements to start trouble, and when things get bad they run away and saddle others with the responsibility of bringing back order, if necessary with their blood," said Buhari.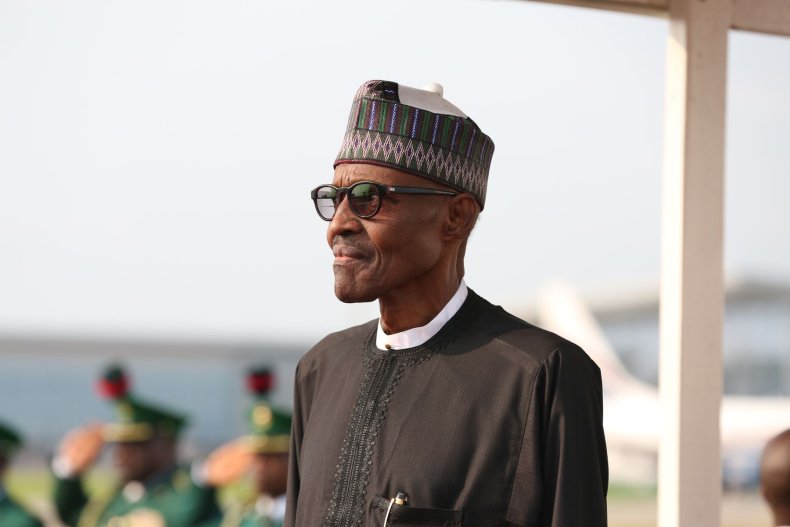 Buhari's comments seem to have been directed at separatists calling for an independent state of Biafra in Nigeria. Biafra existed as a republic between 1967-1970, after which it was reintegrated into Nigeria at the end of a bloody civil war.
While Buhari has been recuperating in the U.K., pro-Biafra activists have gained momentum. The leader of one of the main activist groups, Nnamdi Kanu, has been riling up crowds and promising to visit major urban centers in Nigeria to spread his gospel of secession.
Kanu, the leader of the Indigenous People of Biafra (IPOB), was arrested in October 2015 and detained for over a year; he is currently on bail and faces trial for treasonable felony.
Read more: How long will Nigeria survive as a single state?
Tensions were also stoked in Nigeria, one of the most ethnically-diverse countries in Africa, when a coalition of youth groups from northern Nigeria ordered that ethnic Igbos be expelled from the region.
Igbos are one of the three major ethnic groups in Nigeria and constituted the majority of Biafra's population. The youth groups' order was denounced by Nigeria's Vice-President Yemi Osinbajo—who stood in for Buhari during his absence—but emphasized the ethnic divisions that persist in Nigeria.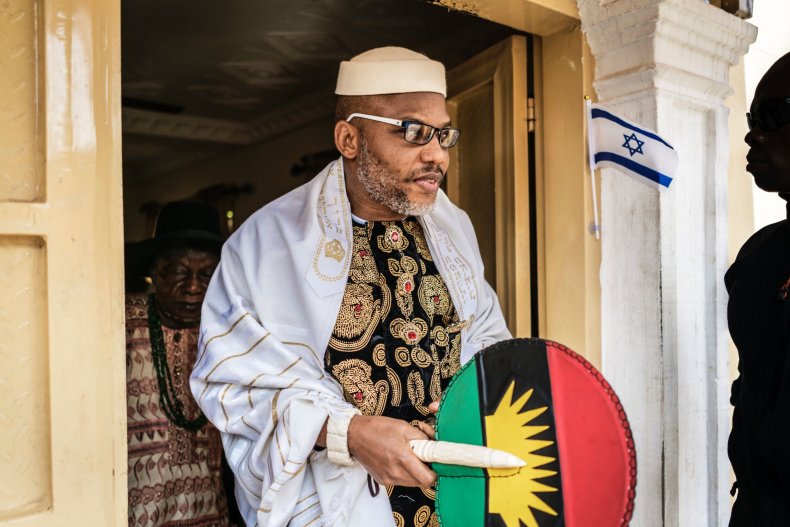 Buhari presided over a meeting of military and police chiefs on Tuesday, at which he reportedly instructed security forces to deal with the threat posed by IPOB and ensure that his statements concerning the preservation of Nigeria's unity were carried out to the letter.
Nigeria's security forces have clashed with pro-Biafra protesters in controversial circumstances in the past. Soldiers and police killed at least 60 pro-Biafra activists at a rally marking Biafran Independence Day in southern Nigeria in May 2016, according to Amnesty International. The Nigerian military has rejected allegations of wrongdoing and accused the Biafra groups of stoking violence.
IPOB has reacted angrily to Buhari's return speech, accusing the Nigerian president of hypocrisy for supporting the self-determination of other groups while rejecting aspirations for Biafra.
"His hypocritical threat to deal with IPOB members, who are legitimately going about their self-determination efforts without recourse to violence, is indicative of his natural hatred for Christians and indigenous ethnic groups that make up Biafra," said the statement, reported by Nigerian newspaper Punch.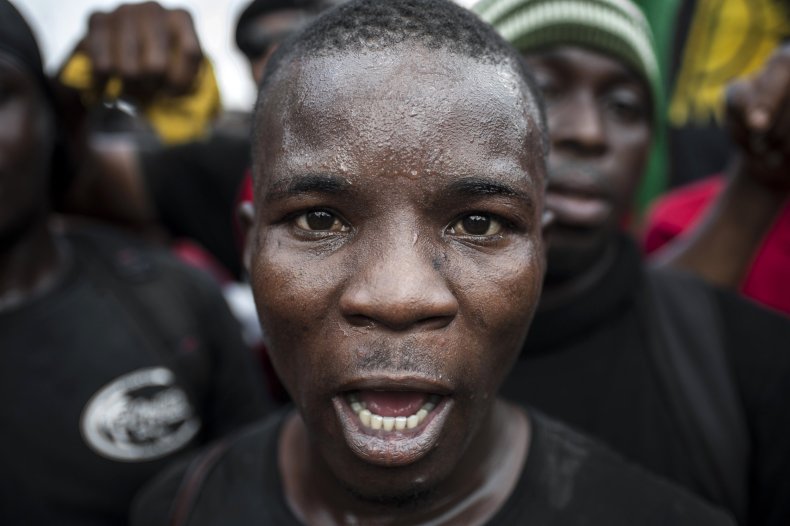 Another prominent group, the Movement for the Actualization of the Sovereign State of Biafra, also vowed not to give up their dream and accused Buhari of "hatred against the people of Biafra."
Biafra came into existence on the back of waves of persecution of Igbos in other parts of Nigeria, which followed a 1966 coup led by Igbo officers. A former Nigerian military officer, Odumegwu Ojukwu, declared Biafra to be independent of Nigeria in 1967.
Ojukwu's declaration sparked a civil war in which more than 1 million people were killed; many Biafrans died of starvation after its borders were blockaded by Nigerian forces. Buhari fought as an officer on the Nigerian side in the civil war.