Nigeria's Budget Goes Missing From Senate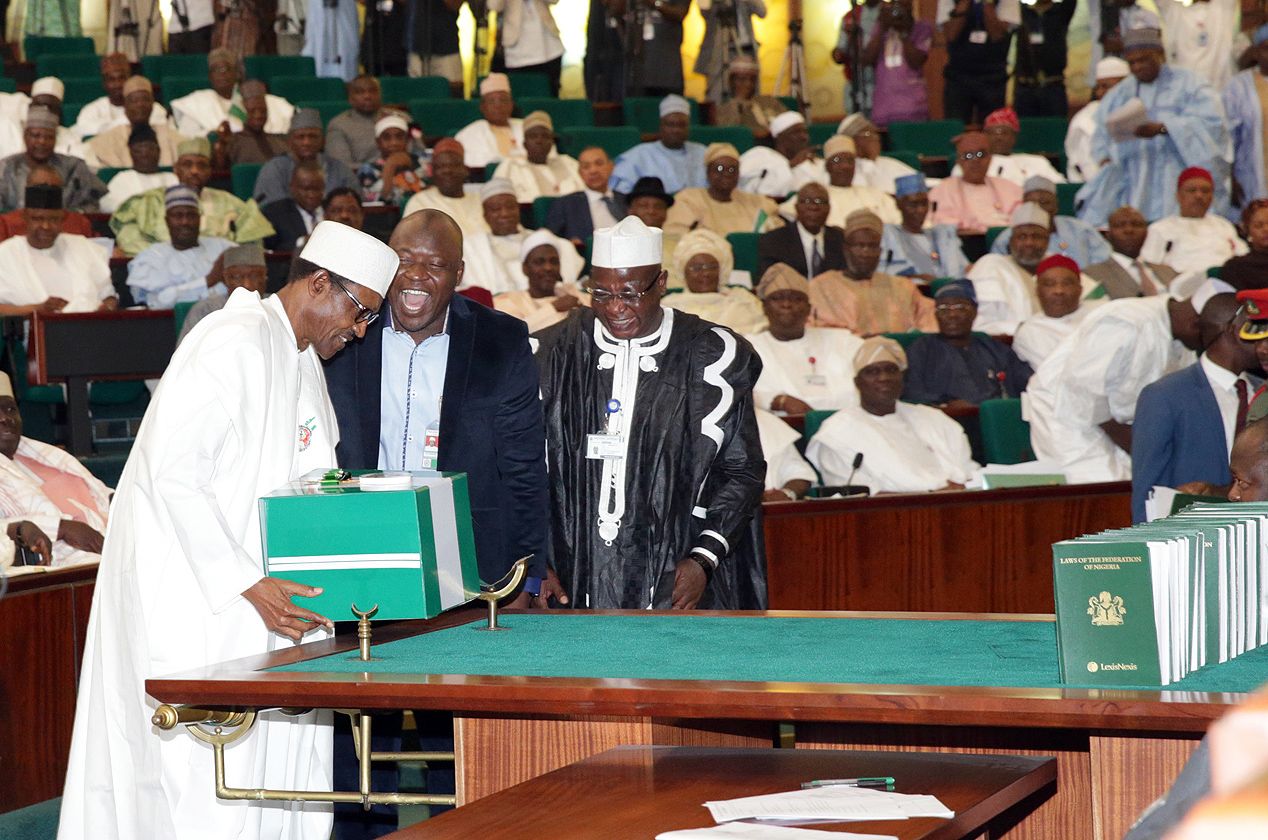 Copies of Nigeria's 2016 budget have gone missing from the country's parliament, according to reports.
The BBC reported that an anonymous Nigerian MP said that hundreds of copies of the budget—which President Muhammadu Buhari delivered on December 22, 2015—had gone missing from the upper house of Nigeria's parliament, delaying deliberations on the budget that were scheduled to begin on Tuesday.
According to the BBC, Buhari delivered hard copies of the budget to both the upper and lower houses at the end of December. The budget detailed Buhari's plans to reduce Nigeria's dependence on oil revenues and to raise spending by 20 percent. It was the first budget delivered by Buhari since his election in March 2015. The BBC reported that copies of the budget were not missing from the lower house and would be circulated on Wednesday.
According to tweets sent on Wednesday from the Nigerian Senate's official Twitter account, Bukola Saraki, the Senate president, ordered for feedback on the missing budgets to be delivered by government committees by Thursday.
Nigerian online newspaper Premium Times reported that members of the opposition People's Democratic Party, of which former president Goodluck Jonathan is a member, accused the presidency of being behind the missing documents during a closed-door session at the Nigerian Senate on Tuesday. Senators reportedly told Premium Times that they believed the presidency may have withdrawn the budgets to correct discrepancies, an accusation rejected by members of Buhari's All Progressives Congress. Buhari's spokesperson Garba Shehu denied the accusations, according to the BBC, saying that "once the budget is submitted, it ceases to be our property."
Nigeria has been struggling to deal with the effects of a global oil slump, which has seen oil prices fall to as low as $36 per barrel. The country's petroleum exports are valued at $76.9 million by the Organization of the Petroleum Exporting Countries (OPEC), equivalent to almost 92 percent of the total value of all Nigerian exports. In his budget, Buhari forecast that Nigeria's economy would grow by 4.4 percent in 2016 and that just 820 billion naira ($4.1 billion) of the total 3.9 trillion naira ($19.6 billion) forecast would come from crude oil revenue.