The United States' "One China" policy remains unchanged, a U.S. official has told Newsweek after Secretary of State Antony Blinken appeared to elevate the diplomatic status of Taiwan by referring to the island as a country earlier this week.
At a House Foreign Affairs Committee hearing on Monday, Blinken was pressed to offer assurances to the people of Ukraine and Taiwan, after Representative Brian Fitzpatrick (R-PA) said they were "scared to death" amid doubts about America's long-term security commitments following the withdrawal from Afghanistan.
"Absolutely. We stand by our commitments to both countries," Blinken said in response to possible acts of aggression by Russia and China. On Taiwan, the U.S. would stand by its commitments under the Taiwan Relations Act (TRA), he added.
It was the second time since March that Blinken had described democratic Taiwan as a country, appearing to go against long-established government conventions including descriptions of the island as an "entity" or "area."
The U.S. broke off diplomatic ties with Taiwan—formally known as the Republic of China (ROC)—in 1979, when it normalized relations with the People's Republic of China (PRC). U.S.-Taiwan relations have remained officially unofficial since, with a stated emphasis on cultural and economic exchanges and a less prominently displayed security partnership.
Under what is known as its "One China" policy, Washington recognizes the PRC in Beijing as the sole ruler of China but does not take a position on the question of Taiwan's sovereignty. This ambiguity has remained at the center of four decades of U.S.-Taiwan relations.
The PRC has never governed the island and its now 23.5 million residents but considers it part of its historic territory. Beijing has refused to rule out the use of force in its ultimate ambition of "unifying" Taiwan with the mainland, and has stepped up military maneuvers around the island in recent years as public opinion has grown averse to closer political relations with its cross-strait neighbor.
Reached on Tuesday, a State Department spokesperson said the U.S.'s "One China" policy "has not changed" and continues to be guided by the TRA—also passed in 1979—the U.S.-PRC Three Joint Communiques and the Six Assurances offered to Taiwan.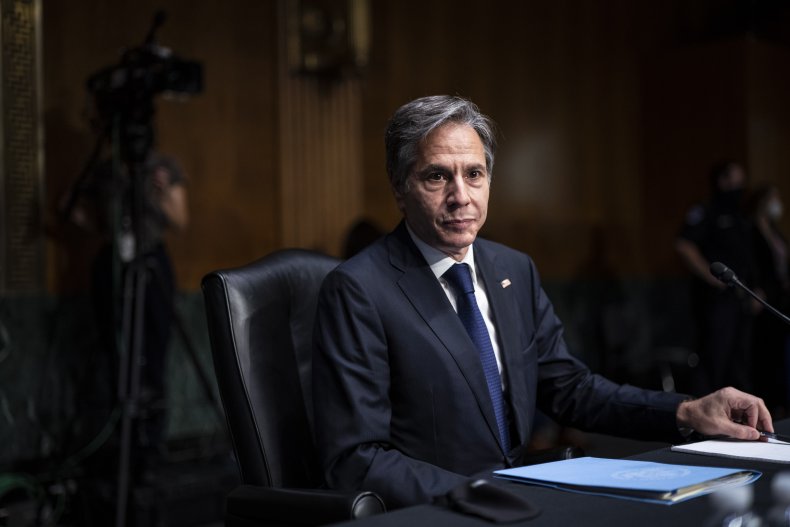 Beijing considers the communiques—issued in 1972, 1979 and 1982—to be foundational to U.S.-China relations. They confirmed, among other intents, the switching of allegiances from the ROC to the PRC. Meanwhile, the assurances, given in 1982 as well, included U.S. pledges not to set a date for the end of arms sales, not to change its position on the political status of Taiwan and not to pressure Taiwan into negotiations with the PRC.
The TRA—supported by then-Senator Joe Biden and under which defensive article continue to be sold—does not include a guarantee of military support for Taiwan in the event of a conflict with China. But it does require the president to notify Congress of any threat to Taiwan's security or American interests, which could prompt an appropriate U.S. response.
"Our commitment to Taiwan is rock-solid and contributes to the maintenance of peace and stability across the Taiwan Strait and within the region," the State Department official said.
"The United States will continue to support a peaceful resolution of cross-Strait issues, consistent with the wishes and best interests of the people on Taiwan," the spokesperson added, calling Taiwan "a leading democracy and a critical economic and security partner."
"We urge Beijing to cease its military, diplomatic, and economic pressure against Taiwan and instead engage in meaningful dialogue with Taiwan," the statement concluded.
China did not respond to Blinken's most recent Taiwan remarks but warned the Biden administration this week against a name change for the island's de facto embassy in Washington. Currently called the Taipei Economic and Cultural Representative Office, the new mission would be named the Taiwan Representative Office, according to a Financial Times report.