North Korea to Deport All South Koreans From Joint Kaesong Industrial Zone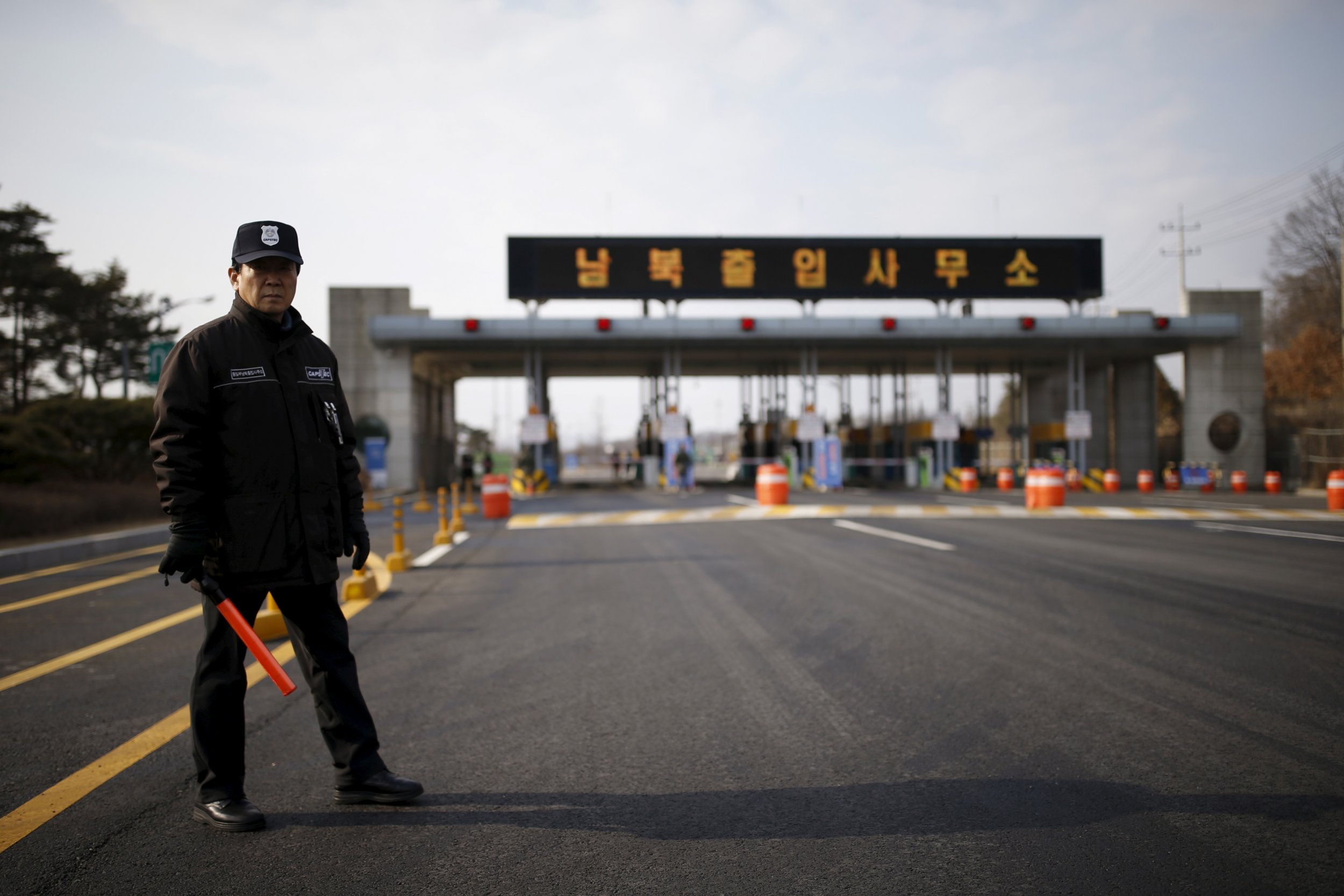 North Korea ordered all South Koreans to leave the Kaesong industrial zone that both countries run on Thursday, calling Seoul's decision to shut down operations at the complex a "declaration of war."
The announcement was made by the Committee for the Peaceful Reunification of Korea as a punishment for the South's decision to halt operations at Kaesong. It added that North Korea would cut all military communications with its neighbor, without saying how long that would last.
North Korean authorities have declared the industrial park a military control zone, according to Pyongyang's agency that deals with the South, in a statement published by the official KCNA state news agency.
"South Korean enemy forces will experience themselves the harsh and painful price they should pay for halting the Kaesong industrial complex," it said.
North Korean authorities ordered South Korean nationals to leave the complex by 5 p.m. local time (8:30 a.m. GMT), only allowing them to take their personal belongings.
"We seize all assets of the South Korean companies and related organizations including machinery, raw materials and goods," the statement said.
South Korea suspended its operations at the industrial park on Wednesday in reaction to Pyongyang's missile launch last week. The Unha 3 missile reached orbit but has been tumbling ever since it reached space, rendering it useless, according to U.S. officials.
On Tuesday, the U.S.'s top intelligence chief James Clapper said that North Korea has reactivated a plutonium reactor that has the potential to provide fuel for nuclear weapons. He added that the pariah state has started the process of creating an intercontinental ballistic missile system, as tensions continue to rise on the Korean Peninsula.