North Korea Honors Kim Jong Un's Best Year Yet, Promises To Shock World in 2018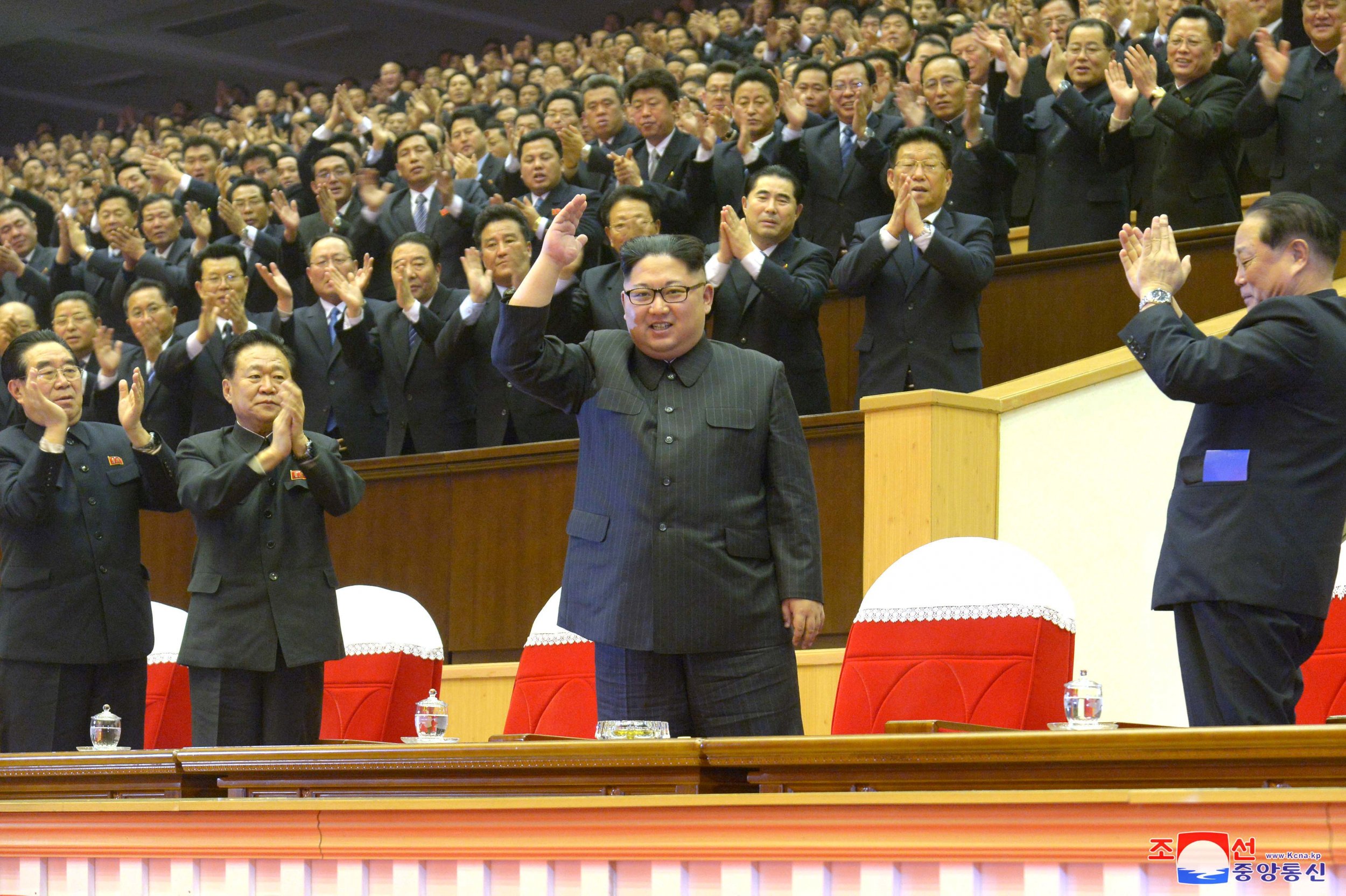 Despite crippling economic sanctions and threats of U.S. military action by President Donald Trump, North Korea has looked back at historic achievements made by supreme leader Kim Jong Un in 2017, the year in which the secretive, militarized state developed missiles capable of striking anywhere in the U.S.
North Korea's state-run media was ripe Saturday with celebrations of its ballistic and nuclear weapons programs, highlighting how the mostly impoverished, authoritarian country had managed landmark advances in the face of a U.S. administration that vowed a hardline stance against Kim's growing arsenal. In one report, the official Korean Central News Agency published a timeline of notable events, promising to continue its path toward developing new, more powerful weapons in spite of condemnation from most of the international community.
Related: Who are Kim Jong Un's children and does North Korea have an heir?
"Do not expect any change in its policy. Its entity as an invincible power can neither be undermined nor be stamped out," the state-run outlet wrote.
"The DPRK, as a responsible nuclear weapons state, will lead the trend of history to the only road of independence and justice, weathering all tempests on this planet," it added, referring to the country by its official title—the Democratic People's Republic of Korea.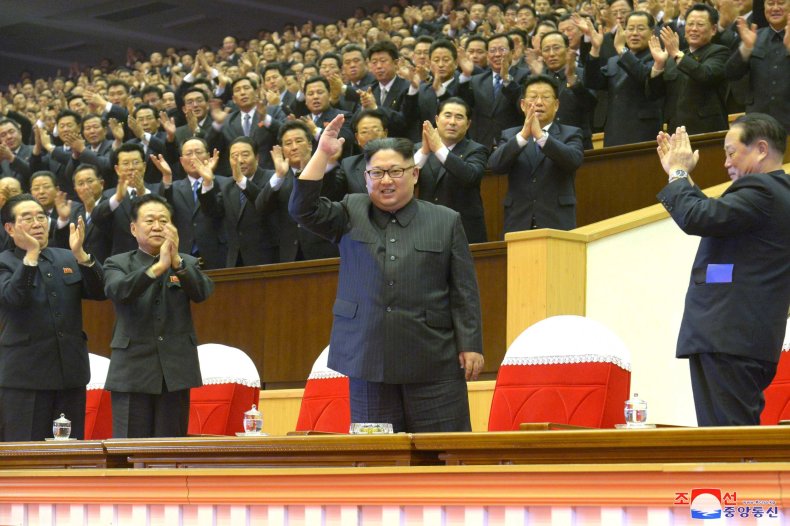 On January 1, 2017, Kim made a New Year's Resolution when he first announced his country had developed the technology capable of launching intercontinental ballistic missiles (ICBMs). Trump, then president-elect and weeks from taking office, quickly dismissed the claims, saying "it won't happen!"
It did.
But first, North Korea tested its Pukguksong-2 medium-range ballistic missile in February, and a new high-thrust engine in March. In April, amid reports of a sixth nuclear weapons test, Trump warned he was sending an "armada" to the Korean Peninsula and threatened military intervention. U.S. military presence intensified around the nuclear flashpoint and Trump's warning carried extra weight as it followed a cruise missile strike on Syria, whose government he accused of using chemical weapons.
No nuclear test occurred at the time, but Kim came through with his ICBM promise on the Fourth of July, launching the first North Korean missile capable of hitting the continental U.S. on the nation's Independence Day. After the first Hwasong-14 ICBM launch, Kim launched a second later that month as a war of words between the young head of state and the oldest U.S. president began to heat up.
As the U.S. launched joint drills with South Korea and Japan, North Korea went on to test a new, more powerful hydrogen bomb in September and launch a third ICBM late last month. This new, higher missile, known as Hwasong-15, displayed the country's ability to hit any target in the U.S. With the year coming to a close, North Korea has claimed a credible deterrent against U.S. invasion, something all three generations of the country's ruling family have desired.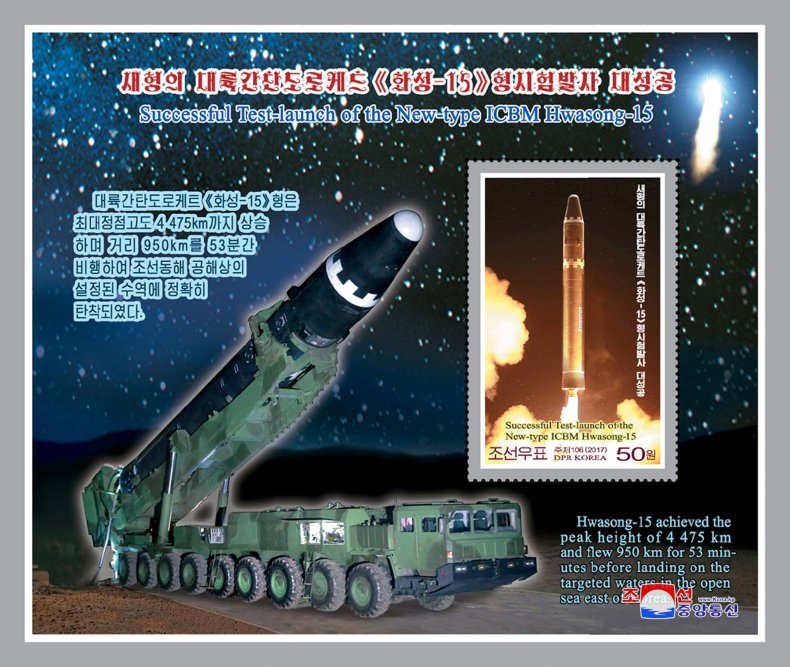 Another organ of North Korea's leadership, ruling Korean Workers' Pary official newspaper Rodong Sinmun published Saturday another commentary that not only criticized U.S. foreign policy for its interference in the affairs of sovereign states, but hinted new North Korean innovations in store for the new year.
"Under the grim situation only socialist Korea has dynamically advanced along the road chosen by itself without the slightest deviation and smashed the U.S. arbitrary practices," the outlet wrote.
"In 2018 the world will be further shocked by Juche Korea which will successfully build a powerful socialist nation by giving full rein to the great might of self-reliance and self-development."