North Korea Says Trump's 'America First' Will End U.S. 'Empire of Evils'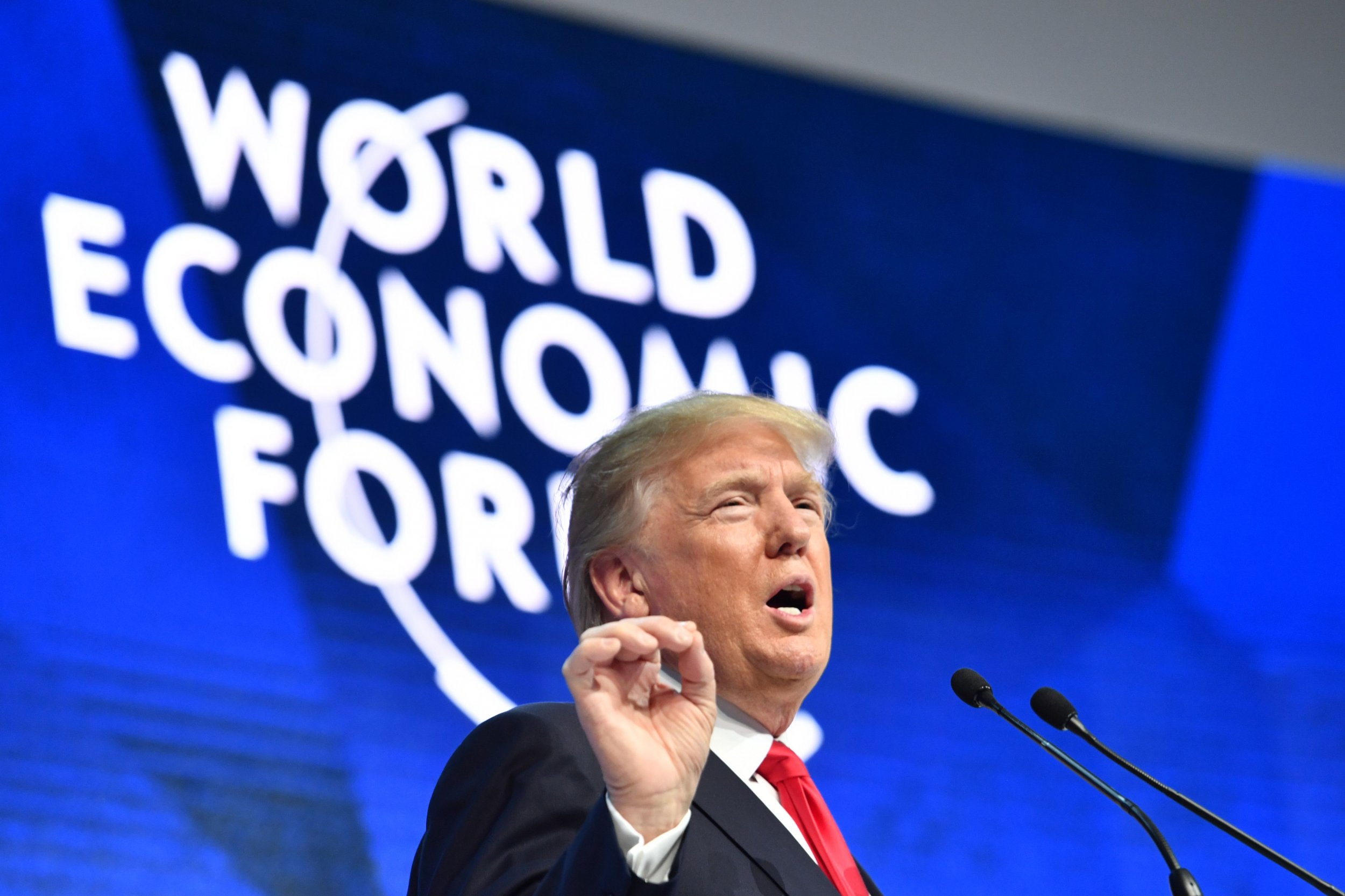 North Korea has disparaged President Donald Trump's trademark "America First" stance, predicting that it would ultimately bring down the U.S. and its global sphere of influence.
Rodong Sinmun, the official newspaper of the ruling Korean Workers' Party Central Committee, published an article Monday claiming that Trump's doctrine "accelerates isolation and ruin of the empire of evils in all aspects of politics, economy, military affairs and diplomacy." The outlet, which reported the views of North Korea's own internationally ostracized administration, highlighted the foreign criticism Trump has faced trying to defend the nationalist slogan that he insisted "does not mean 'America alone.'"
Related: U.S. War with North Korea Would Be 'Really Tough' to Win, Says Top Marine
"'America first' calling for sacrificing the world for its own abundant life drives even the allies and henchmen of the U.S. into a dilemma and creates a chaos in the overall West economy," the article read, according to the state-run Korean Central News Agency.
"'America first' is being buffeted by criticism of the international community as it is a doctrine to turn the world into a theatre of rampage by the jungle law through highhanded and arbitrary practices," it added.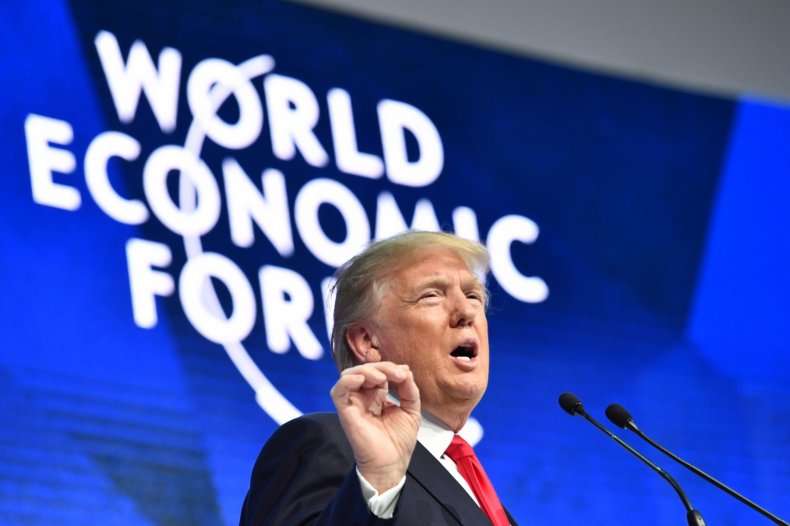 North Korea's year-long faceoff with the Trump administration has simmered down as Pyongyang independently opened a rare dialogue with its southern, U.S.-backed neighbor. The two Koreas, which fought one another in the early 1950s as part of the first and last active conflict of the Cold War, have never found peace. In the latest initiative, the rivals have so far agreed to participate jointly in the upcoming Winter Olympics to be hosted in Pyeongchang, South Korea, and reopened cross-border hotlines.
While Trump has unilaterally taken credit for pressuring North Korean supreme leader Kim Jong Un into talks, the U.S. has not officially recognized the effort because North Korea has not explicitly put its nuclear weapons on the table, though it has indicated it may do so under certain conditions. Kim has justified his possession of nuclear weapons and intercontinental ballistic missiles (ICBMs) capable of hitting the U.S. by arguing they provided a deterrent against U.S. invasion.
Secretary of State Rex Tillerson recently co-hosted a summit of nations that fought on South Korea's side in the mid-20th-century conflict and affirmed that military force was still an option in handling North Korea and its nuclear weapons. The meeting, which took place in Canada, was condemned by China, Japan, North Korea and Russia, all of which were initially not invited despite being the key players in the current crisis on the Korean Peninsula. China was later invited, but declined.
While Russia and China supported communist North Korea during the Korean War, they too opposed their militarized neighbor's nuclear weapons program. They also, however, opposed the U.S.'s growing military presence in the Asia-Pacific, which they saw as something that undermined their own respective national security.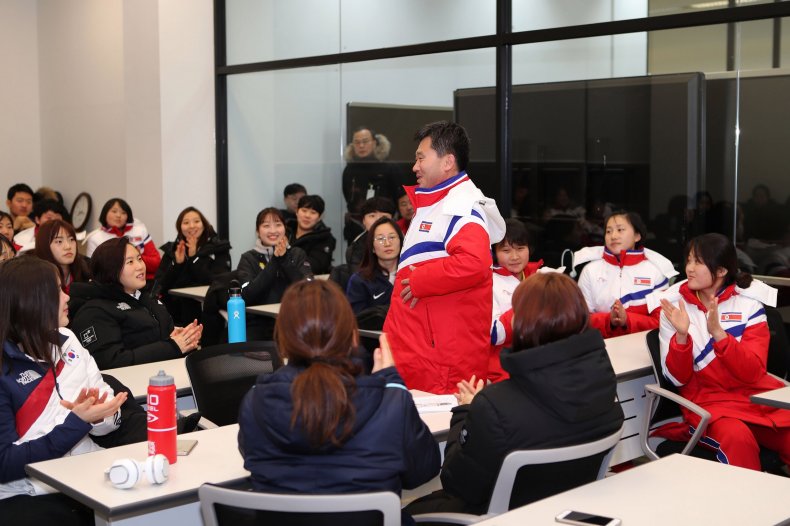 The two Koreas have pursued peace talks a number of times in the past, to no avail. While the current, nearly one-month-old attempt to ease tensions between the nations has overcome significant obstacles, it has already hit a road bump. Seoul's Ministry of Unification, dedicated to reuniting the two foes, announced Monday that Pyongyang canceled a joint cultural performance scheduled for Sunday because it felt insulted by South Korean media reports questioning North Korea's sincerity in engaging in the talks, Reuters reported.
North Korea has also planned what appeared to be one of its massive military parades to occur next week at the eve of the games, which kicked off a day after the 70th anniversary of the Korean People's Army on February 8. On February 16, North Korea would also celebrate "Day of the Shining Star," a public holiday honoring the birthday of Kim's late predecessor and father, Kim Jong Il.