North Korea's top disarmament and peace envoy has urged the U.S. to declare an end to the Korean War and move toward a "lasting peace."
Kim Yong-guk, head of the North Korean Foreign Ministry's Disarmament and Peace Institute, reiterated calls to Washington and Seoul to officially bring the conflict on the Korean Peninsula to a close on Tuesday.
"The first step to build trust between Pyongyang and Washington is to declare the end to the war, as this will help establish a lasting peace on the Korean Peninsula," the official said in comments posted on the ministry's website, South Korean newspaper The Korea Times reported.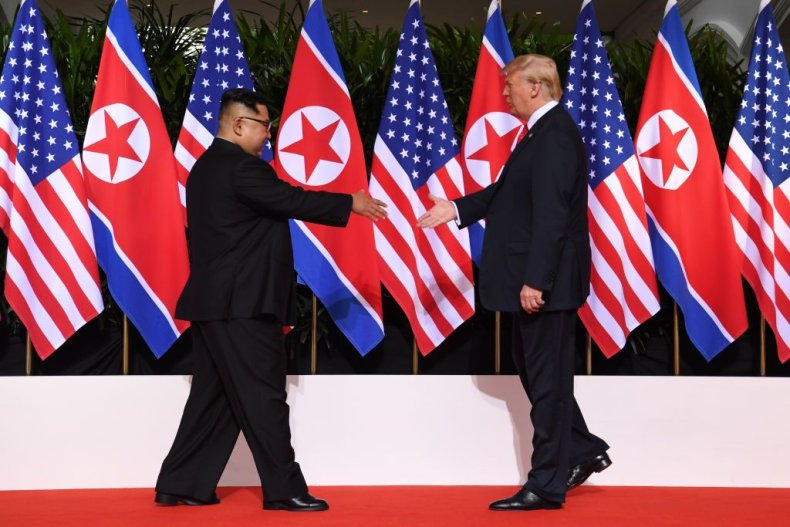 Kim encouraged the U.S. to sign a peace treaty as soon as possible. "If both sides have the political willingness, it is reasonable for them to end the technical state of war on the peninsula first."
Kim's call came a day before a high-level delegation from Seoul traveled to Pyongyang to discuss details of an upcoming meeting between North Korean leader Kim Jong Un and South Korean President Moon Jae-in. South Korea has been working as a mediator between Washington and Pyongyang as denuclearization talks continue.
Since a historic June summit in Singapore between President Donald Trump and Chairman Kim, complete denuclearization has been touted as a realistic possibility by Washington, Seoul and Pyongyang. However, conflicting reports have suggested that Kim Jong Un's government may or may not be following through with promises to destroy missile facilities and nuclear sites.
At the end of last month, Trump canceled a follow-up visit by Secretary of State Mike Pompeo to Pyongyang. The president pointed fingers at China, saying it was working to disrupt nuclear negotiations as Washington and Beijing remain embroiled in a multibillion dollar trade war.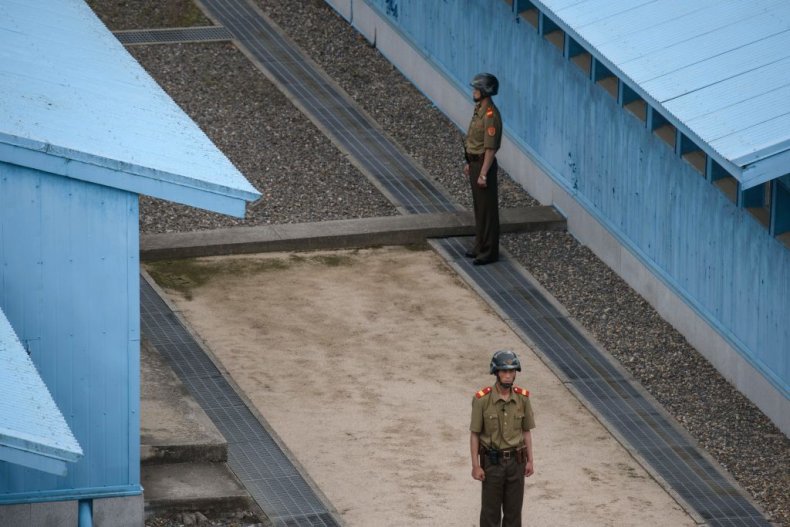 Immediately after the Singapore summit, North Korea began expressing uncharacteristically positive sentiments toward Washington, as Trump has toward Kim Jong Un. But with increased diplomatic pressure, North Korean media has suggested that the U.S. is planning a secret invasion. It also has accused Washington of "double-dealing."
Regarding concerns about Washington's position, North Korea's top disarmament and peace envoy has warned that quicker steps toward peace are necessary. "Without establishing a firm peace system on the peninsula, the relations between Pyongyang and Washington can never be improved," he said.
Despite the stalemate in a dialogue between North Korea and the U.S., Trump shared an official statement via Twitter last week that said: "The President believes that his relationship with Kim Jong Un is a very good and warm one."